Staying up-to-date with the latest developments is vital in any technology field, but especially when it comes to software and programming.
There is no better way to discover the newest emerging trends than by attending a conference, where you can meet other like-minded peers and watch the creative sparks fly. Developers will benefit from attending any one of the following conferences where they can listen to keynotes by leading professionals, hone their skills at technical workshops, expand their knowledge in specialized classes, and network with other software professionals.
BMC Helix - The Future of Service and Operations Management
BMC Helix is the first and only end-to-end service and operations platform that's integrated with 360-degree intelligence. Built for the cloud, this reimagined service and operations experience is unrivaled, giving you: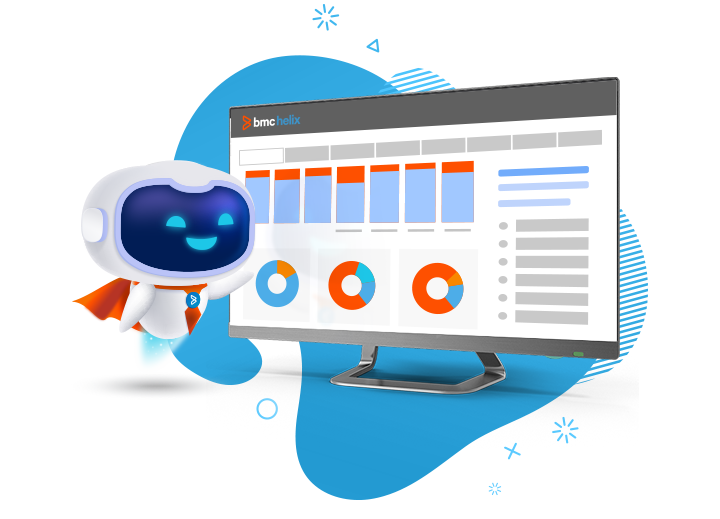 BMC Helix ITSM optimized for ITIL® 4
Enterprise-wide service including IT, HR, Facilities, and Procurement
An omni-channel experience across Slack, Chatbot, Skype, and more
Automation with conversational bots and RPA bots
More than 7,500 IT organizations trust BMC ITSM solutions. See why and learn more about BMC Helix ›
BMC's list allows you to quickly and efficiently identify the top programming and software development conferences of 2019 that are relevant to you. Whether you're looking for a conference by date, location nearest to you, or a specific price range, our list provides both national and international options so you are sure to find exactly what you are looking for.
This list will be updated regularly, so feel free to contact us if you would like to add a conference to the directory. To be considered, please email all details, including the conference name, dates of the event, location, and a link to the event's website to blogs@bmc.com.
Be sure to also check out our list of the top IT/Technology Conferences, DevOps Conferences, & CyberSecurity Conferences.
Top Programming & Software Dev Conferences of 2019
Date: February 4-6
Location: New York City
Cost: $1,595 to $2,345
The O'Reilly Software Architecture Conference covers the full scope of a software architect's duties and is designed to provide a forum for networking, expert speakers, and real-world professionals to share their insights and experiences. Sessions at the 2019 event will cover topics like continuous delivery, decentralized data management, risk reduction and harm mitigation, and microservices. Keynote speakers include: Gregor Hohpe, technical director in Google Cloud's office of the CTO; Matt Stine, global CTO for architecture at Pivotal; and Glenn Vanderburg, software engineer and Chief Architect at LivingSocial.
Date: February 20-24
Location: San Francisco, California
Cost: $200 to $1,390
DeveloperWeek is one of the world's largest expo and conference series for developers, featuring 50 different events over the course of the week. The main DeveloperWeek Conference and Expo typically sees over 8,000 attendees and hosts talks from leaders in the field. This year's line-up includes top professionals from ZenHub, Reddit, Facebook, IBM, Groupon, Airbnb, Zillow, and Microsoft. Some of the conferences include: JavaScript Conference, DevExec World, Artificial Intelligence Dev Conference, Blockchain Dev Conference, and Microservices & Container Conference, to name a few. The DeveloperWeek Hackathon sees more than 1,000 attendees and invites area developers to build apps from scratch to compete for a cash prize.
Date: April 28-May 2
Location: Chicago, Illinois
Cost: $1,190
Chicago's GoTo Conference is a highly technical event that was designed to provide software developers with a platform for informal and easy contact with experts in the field as well as with peers and other developers. The 2019 conference will feature tracks covering topics like cloud native, machine learning, microservices, programming languages, devops, serverless, security, and agile.
Date: April 29-May 2
Location: Bellevue, Washington
Cost: $1,585
The PowerShell and DevOps Global Summit is an annual event featuring expert presenters and an opportunity for the entire PowerShell community to network and share ideas. It focuses on Microsoft's PowerShell automation and configuration tool and provides attendees with an opportunity to engage with experts, product team members, and like-minded peers. Speakers of the 2018 event included Don Jones, CEO of DevOps Collective; Jacob Morrison, Microsoft Engineer at Rackspace; Glenn Sarti, Senior Software Developer at Puppet; and Rob Pleau, Automation Engineer at FM Global.
Date: April 29-May 2
Location: San Francisco, California
DockerCon is a three-day conference that focuses on the next generation of distributed apps that are built with containers and provides numerous opportunities to learn how others are already using the Docker platform and containers. The conference features advanced technical talks and, hands-on lab tutorials, as well as talks by leading practitioners and innovators. Among the speakers at last year's event were Solomon Hykes, founder and CTO of Docker; Ben Golub, CEO of Docker; Laura Frank, Director of Software Development at Codeship; and Liz Rice, Technical Evangelist at Aqua Security.
Date: April 30 – May 1
Location: San Jose, California
Facebook F8 is a conference intended for developers and entrepreneurs who build products and services around the website. The event features over 50 different sessions and focuses on all concepts related to the social media giant, including updated cameras, Facebook Messenger, the future of video on Facebook, privacy, and Virtual Reality. While the highlight of the conference is Facebook CEO Mark Zuckerberg's keynote, attendees can also usually expect at least one big announcement regarding products or new innovations surrounding the site.
Date: May 14-17
Location: London, UK
Cost: €399 to €1,199
JAX DevOps is a four-day conference designed for software experts that covers the latest technologies and methods for lean businesses. The event features in-depth workshops, sessions, and keynotes from international speakers and industry experts, and covers a wide range of relevant topics helping companies approach their daily challenges and find solutions. The 2019 conference tracks are: Agile & Company Culture; Cloud Platforms & Serverless; Container Technologies; Continuous Delivery & Automation; Microservices; and Monitoring & Diagnostics. Session leaders include developers from IBM, Elastic, Siemens, Open Credo, Adobe, and more.
Date: June 10-13
Location: Orlando, Florida
Cost: $1,649 to $3,196
DEVintersection is an annual conference led by top Microsoft experts as they dive deep into new software developments and the intersection of technology. Featuring over 100 in-depth sessions presented by Microsoft engineers and other leaders, the conference will cover topics such as Azure, Visual Studio, SQL Server, AI, Big Data, Security, Mobile, and Machine Learning. Speakers at the 2018 event will include: Scott Guthrie, Executive VP at Microsoft; Scott Hanselman, Principal Community Architect at Microsoft; Kimberly Tripp, President and Founder of SQLSkills; and Michelle Bustamante, CIO and Architect at Solliance.
Date: June 11-14
Location: Berlin, Germany
Cost: €413 to €1979
DevOps Con is noted as "The Conference" for Continuous Delivery, Microservices, Docker, Clouds, and Lean Business. DevOps Con is held in both German and English, and includes an expo floor as well as more than 60 unique sessions and keynotes. It covers topics like microservices, Docker, cloud computing, continuous delivery, lean business concepts, container technology, and shorter delivery cycles. Past speakers of the event include: Pieter Buteneers from Playn, Melanie Patrick from Trivago, Marc Cohen from Google, and Mike McGarr from Netflix.
Date: June 24-26
Location: New York City
Cost: $1,855 to $2,835
QCon is an international software development conference that aims to help software teams adopt new trends and technologies. QCon New York features 15 editorial tracks over three days, with 140+ industry experts from companies such as Google, Uber, Slack, Dropbox, Twitter, and more. Some of last year's sessions covered topics like: scaling event sourcing for Netflix downloads; productions and designing for testability; managing data in microservices; and patterns and practices for microservices. The event also occurs in other cities around the globe.
Date: July 15-18
Location: Portland, Oregon
Cost: $1,395 to $3,495
OSCON (Open Source Convention) is an annual event that brings together engineers, developers, and business leaders to transform the practice of software development and revolutionize the next wave of innovation. Focusing on real-world practices and how you can successfully implement open source in your work environment, OSCON 2018 covered topics like Blockchain beyond Bitcoin; Artificial intelligence; Emerging languages such as Kotlin, Go, Elm; Live coding: Python, R, Java, and C# using Jupyter Notebook; Software methodologies, from ideation to deployment; and Cloud strategies and implementation.
Date: August 21-23
Location: San Diego, California
Cost: $800 to $1,100
The Open Source Summit is a combination of three sub-conferences— LinuxCon, ContainerCon and CloudOpen— which annually brings together more than 2,000 developers, operators, and industry leaders to learn about the latest trends in open source and dive into the newest technologies. Top speakers from the 2018 event included: Jim Zemlin, Executive Director of The Linux Foundation; Sarah Novotny, Head of Open Source Strategy at Google Cloud; Imad Sousou, Corporate Vice President and General Manager of the Open Source Technology Center at Intel; and Van Jones, President & Founder of the nonprofit Dream Corps.
Date: Fall 2019
Location: Amsterdam
Cost: €275 to €475
Organized by UNICOM Seminars, the DevOps Summit is a one day program that is designed to connect with a wide range of professionals and thought leaders. The conference focuses on microservices and containers and how they can be utilized to refresh DevOps architecture. Other topics that will be covered are agility and speed of automation, ChatOps & DevSecOps, changing culture to continuously deliver, and Docker Swarm in production environment. Some of the top speakers of the 2018 event included: Peter Eeles, Worldwide Lead for DevOps Adoption at IBM; Christoph Hartmann, Lead Engineer at Chef; and Tony Grout, Transformation Futurist at Atlassian.
Date: November 4-8
Location: Orlando, Florida
Cost: $2,220
The Microsoft Ignite conference is Microsoft's annual meeting specifically designed for enterprise professionals, services, and products. It features more than 700 sessions and offers attendees priority access to technical training, new and innovative tools, and opportunities to network with peers and experts in the tech community. It covers topics such as architecture, deployment, development, operations and management, implementation and migration, security, access management and compliance, and usage and adoption. The keynote speaker of Microsoft Ignite 2018 was Satya Nadella, the CEO of Microsoft, who was joined by SAP CEO Bill McDermott and Adobe Systems CEO Shantanu Narayen.
Free Trial: BMC Helix ITSM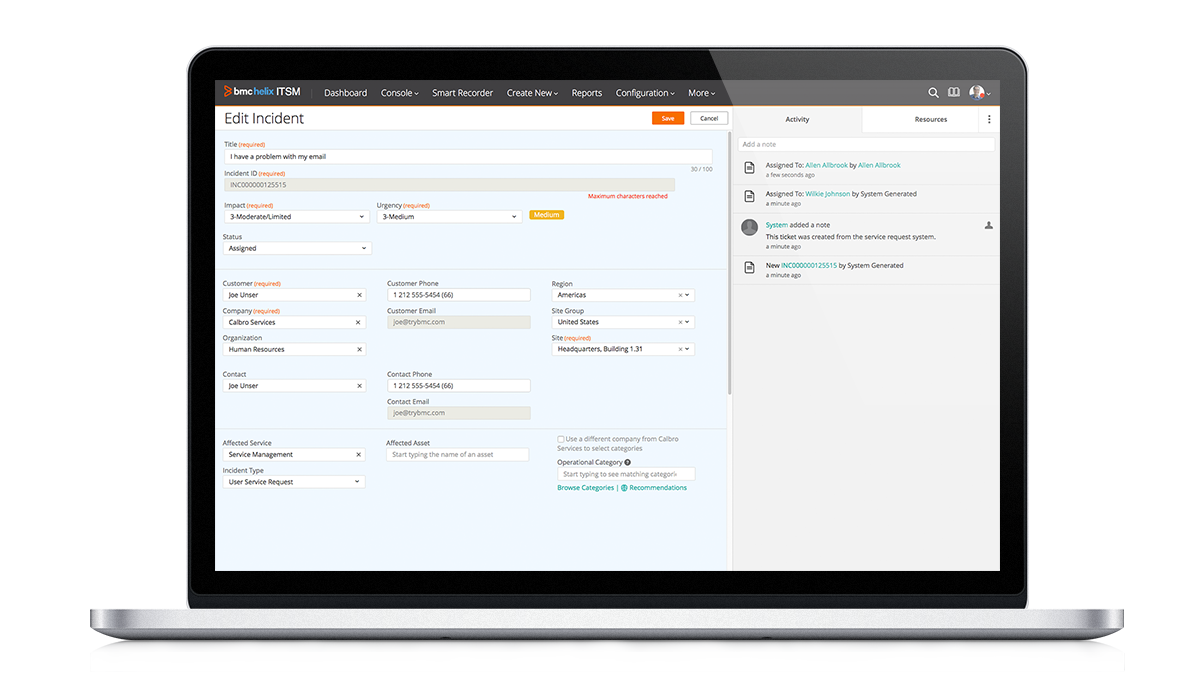 More than 7,500 IT organizations trust BMC's world-class ITSM solutions. See why and experience predictive service management with your BMC Helix ITSM free trial.
Free Trial ›
Learn More ›
These postings are my own and do not necessarily represent BMC's position, strategies, or opinion.
See an error or have a suggestion? Please let us know by emailing blogs@bmc.com.