Gartner is the world's leading IT research and advisory company that partners with more than 9,000 enterprises globally. Through resources such as Gartner Research, Gartner Executive Programs, Gartner Consulting and Gartner Events, Gartner provides valuable insights, advice, and tools to organizations to help them make the best decisions for both mission-critical priorities as well as visions for the future.
Gartner Events
As technology continues to evolve at a rapid pace, staying on top of the latest trends and innovations has never been more important. Targeted to specific roles and priorities, Gartner events aim to advance critical skill sets while providing the opportunity to network with top experts in the field. Gartner events are offered around the globe for a wide audience, from CIOs and CFOs to enterprise architects, IT professionals, and security specialists.
BMC Helix - The Future of Service and Operations Management
BMC Helix is the first and only end-to-end service and operations platform that's integrated with 360-degree intelligence. Built for the cloud, this reimagined service and operations experience is unrivaled, giving you: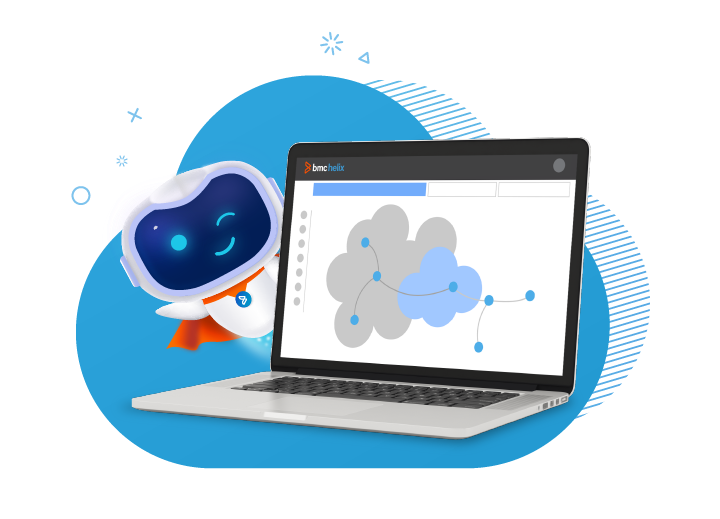 Single pane of glass for ITSM and ITOM functions
BMC Helix ITSM optimized for ITIL® 4
Enterprise-wide service including IT, HR, Facilities, and Procurement
An omni-channel experience across Slack, Chatbot, Skype, and more
Cloud native micro-services platform for your enterprise
Automation with conversational bots and RPA bots
More than 7,500 IT organizations trust BMC ITSM solutions. See why and learn more about BMC Helix ›
BMC has put together a list of the 2019 Gartner conferences in North America which are held at various times throughout the year. Each event covers the location, cost, topics, and a general description. For a complete list of international Gartner events, look at their website.
2019 Gartner Events
Gartner CIO Leadership Forum
Date: March 10-12
Location: Phoenix, Arizona
Cost: $3,650
The Gartner CIO Leadership Forum is an exclusive, application-only event that provides CIOs inspiration, strategic solutions and ideas, as well as unique networking opportunities to bring organizations to the next level. Providing insights into technology trends and strategies for how the role of CIO will change in the future, the conference also features three main tracks:
Think Product- Includes all of the processes, roles, operating models, methodologies and investments needed for the changing duties
Innovate Digital- Focuses on how to fully balance digital strategies, technologies, and innovations with revenue-generating opportunities and cost-optimization initiatives
Shape Culture- Provides the best practices to cultivate an inclusive and diverse environment
Gartner Data & Analytics Summit
Date: March 18-21
Location: Orlando, Florida
Cost: $3,700
Driven by the dramatic changes in digital technologies, the Gartner Data & Analytics Summit provides new strategies, best practices, and extensive research to guide and empower businesses for optimal revenue. Some of the leading technologies that will be covered include AI, machine learning, blockchain, virtual/augmented reality, and IoT, among others.
The 2019 conference includes keynotes from industry leaders including: Jake Knapp, New-York Times bestselling Author; Rayona Sharpnack, CEO and founder of the Institute for Gender Partnership and the Institute for Women's Leadership; and Vernice "FlyGirl" Armour, Entrepreneur, Author, Leadership Keynote Speaker and Executive Coach for Elite Sr. Executive Women in Transition (STEM).
Gartner Marketing Symposium/Xpo 2019
Date: April 29- May 1
Location: San Diego, California
Cost: $3,950
The Gartner Marketing Symposium/Xpo offers CMOs and other senior marketing leaders the latest research and shared learning across both B2B and B2C environments. Utilizing both quantitative and qualitative research and surveys across all key marketing capabilities, the conference focuses on providing practical guidance from successful marketing experts around the country. Kate Muhl, Iconoculture's Principal Advisor, is the featured speaker of the 2019 event and will share strategies for how marketers can solve business challenges through a deeper understanding of their consumer targets and the culture at large.
Gartner Supply Chain Executive Conference 2019
Date: May 13-16
Location: Phoenix, Arizona
Cost: $3,900
Offering innovative solutions for how to blend lessons of the past with future priorities, the Gartner Supply Chain Executive Conference provides insights into new and emerging digital strategies and covers how traditional markets are evolving as well as how to approach these changes. The 2019 conference features eight different tracks:
Strategy- best practices and trends
Leadership- the future of supply chain
Strategy- innovations and opportunities
Leadership- building foundations and elevating processes
Sourcing and Procurement
Manufacturing
Logistics
Customer Fulfillment and Collaboration
Gartner Enterprise Architecture & Technology Innovation Summit 2019
Date: May 14-15
Location: Orlando, Florida
Cost: $3,175
The Gartner Enterprise Architecture & Technology Innovation Summit brings together leading Gartner experts to present the latest research on technology trends and business transformation predictions. Covering topics like Enterprise Architecture as Internal Management Consultancy and Building a World-Class Elevator Pitch to Drive Improved Communication Outcomes, the 2019 conference includes presentations from industry leaders including: Jake Knapp, New-York Times bestselling Author; Kyle Nel, CEO and co-founder of Uncommon Partners; David Cearley, Vice President and Gartner Fellow in Gartner Research; and Philip Allega, Vice President in Gartner Research, to name a few.
Gartner Digital Workplace Summit 2019
Date: May 29-30
Location: Orlando, Florida
Cost: $3,175
As technology continues to evolve, the workplace must, too, and it is vital organizations acquire the knowledge and skills necessary to make this a reality. The Gartner Digital Workplace Summit offers techniques for accelerating workplace productivity, increasing employee engagement, and improving overall business optimization.
The 2019 summit features four tracks (Employee Experience & Culture, Digital Workplace Applications, Digital Workplace Program Management, and Future of Work) as well as a keynote by Gartner Distinguished VP Analyst, Frank Buytendijk: Why the Future Has a Bad Rep, and How the "Pragmatic Futurist" Will Save the Day.
Gartner IT Symposium
Date: June 3-6
Location: Toronto, Canada
Cost: $4,950 CAD
The Gartner CIO & IT Executive Summit was designed to teach CIOs and IT leaders how to harness digital business concepts and apply them to real-world scenarios while covering how to create an agile work environment and best manage top digital talent. The conference also showcases the newest technological innovations, applications, strategies, and approaches. The 2019 event will cover topics like: Innovation, Artificial Intelligence, Cloud, Culture and People, Security and Risk, Blockchain, Future of Work, Data and Analytics, Digital Transformation, and Customer Experience.
Gartner Tech Growth & Innovation Conference
Date: June 3-5
Location: San Diego, California
Cost: $3,175
The Gartner Tech Growth & Innovation conference is a three day event that provides vendor-exclusive Gartner research, networking opportunities, and problem solving strategies for real-world scenarios related to today's markets. The 2019 conference offers four tracks (Lead Portfolio Innovation and Expansion, Drive Digital Product Disruption and Differentiation, Customer-Centric Marketing for Success, Business Model Reinvention for Growth) and will cover topics such as:
Market opportunities and threats
Competitive positioning and messaging
Creating a culture of innovation and customer-centricity
Ecosystem development and management
Business Performance Management
Talent and future of work
And more
Gartner CFO & Finance Executive Conference
Date: June 10-11
Location: Washington, D.C.
Cost: $3,275
Recognized as one of the biggest gatherings of CFOs and senior finance executives in the country, the Gartner CFO & Finance Executive Conference offers strategic guidance on the newest trends affecting the financial landscape. With practical insights based on Gartner research methodologies, this event focuses on providing prioritized objectives for business leaders to take action right away. The topics for the 2019 conference include Margin Erosion Due to Inefficient Decision Making in the Business, Outdated Management Reporting Structure, Outdated Financial Planning, Inflexible Financial Data Structure, and Unclear ROI on New Business Investments.
Gartner Security & Risk Management Summit
Date: June 17-20
Location: National Harbor, Maryland
Cost: $3,700
The Gartner Security & Risk Management Summit is one of the largest gatherings for security, risk management, and business continuity management leaders. The event provides proven practices and strategies for cost-effective security while reducing risks and compromises through a mixture of keynotes from global experts, panels, roundtables, workshops, and even one-on-one meetings. The 2019 presentations will cover topics such as: data security and risk governance; mobile security for digital business; protecting vital infrastructure; privacy and data security; and security of the Internet of Things.
Gartner Program & Portfolio Management Summit
Date: June 17-19
Location: Washington, D.C.
Cost: $3,175
A premier gathering of PMO leaders, Project and Program Managers, and Portfolio Management leaders, the Gartner Program & Portfolio Management Summit features top industry experts and provides the insights needed to successfully navigate the current world of roles and technologies that are needed to be a successful PPM leader. Covering a variety of topics, the summit features keynote speaker Mike J. Walker, a Gartner Research & Advisory Director responsible for conducting research in enterprise architecture and technology innovation.
Gartner Catalyst Conference
Date: August 12-15
Location: San Diego, California
Cost: $3,700
The Gartner Catalyst Conference is the only multi-role event for technical professionals that provides hands-on advice and practical solutions for organizations' key technology initiatives. Constructed around a foundation of Gartner research, the conference covers a broad range of topics like:
Cloud
Big Data
IoT
DevOps
Analytics
Enterprise Applications
AI
The 2019 event offers a keynote by Mindy Cancila, Research Vice President in Gartner for Technical Professionals, and presents current areas of research, including cloud adoption strategies, comparing and selecting public cloud service providers for IaaS, and cloud management.
Gartner IT Sourcing Procurement, Vendor & Asset Management Summit
Date: September 4-6
Location: Dallas, Texas
Cost: $3,175
The Gartner IT Sourcing, Procurement, Vendor & Asset Management Summit aims to help leaders with the growing challenge of the always-evolving IT and business landscape. Held in Dallas, Texas, the conference sees over 1,400 attendees and features presentations and networking opportunities with more than 45 trusted Gartner analysts in 100 different sessions.
For 2019, the conference offers a keynote address by JoAnn Rosenberger, VP Distinguished Analyst at Gartner, who will cover issues like: Negotiation planning and strategies, IBM software negotiations and IBM audit readiness, Software negotiations – pricing and terms and conditions, Contract and license management and compliance, and Financial Analysis/TCO analysis.