APRIL 9-11, 2019 SAN FRANCISCO, CA
FULL CONFERENCE PASS $1,499
Google Cloud Next 2019 is a three day global conference that brings together thousands of the brightest and most innovative thinkers in the world. Whether you are a CEO, a developer, or just someone who is passionate about learning solutions and ideas for the next generation of the cloud, Next 2019 provides thousands of demonstrations, boot camps, keynotes, conversations, and breakouts to choose from.
With over 10,000 in attendance last year, and major announcements ranging from AI to partnerships, it's no doubt that Google Next 2019 will be even bigger. However, with an event this size, it can quickly become overwhelming, especially if you have never been before.
BMC Helix - The Future of Service and Operations Management
BMC Helix is the first and only end-to-end service and operations platform that's integrated with 360-degree intelligence. Built for the cloud, this reimagined service and operations experience is unrivaled, giving you: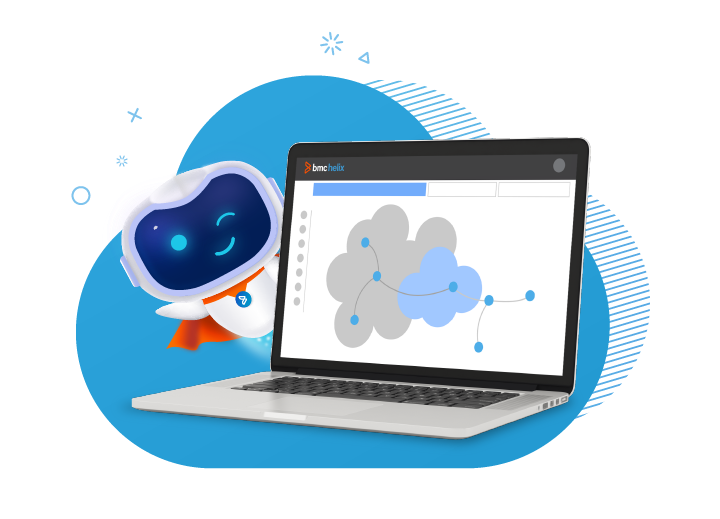 Single pane of glass for ITSM and ITOM functions
BMC Helix ITSM optimized for ITIL® 4
Enterprise-wide service including IT, HR, Facilities, and Procurement
An omni-channel experience across Slack, Chatbot, Skype, and more
Cloud native micro-services platform for your enterprise
Automation with conversational bots and RPA bots
More than 7,500 IT organizations trust BMC ITSM solutions. See why and learn more about BMC Helix ›
We have put together the complete guide to Google Cloud Next 2019 with all of the information you will need to know in order to register, get around, choose sessions related to your interests, and more. Keep checking back as this guide will be updated as the event gets closer!
GENERAL INFORMATION
Google Cloud Next is known for bringing together a diverse audience, including customers, partners, influencers, developers, and anyone who is passionate about the cloud. The event dives deep into Google Cloud technology through keynotes by top industry leaders, hands-on trainings, hundreds of breakout sessions, and plenty of opportunities for networking. Next 2019 provides a chance to connect with the entire Google Cloud team, including developer advocates, product leadership, and engineers.
Registration & Tickets
Although registration for such a large conference may seem self-explanatory, there are a few different notes to be made about tickets to Google Next 2019. If you purchase your ticket before April 7, you can take advantage of reduced pricing at $1,699 for general admission. If you wait until closer to the conference, general admission tickets are $2,000, if available. Each individual can only purchase one ticket.
The ticket price includes three full days of sessions, keynotes, product demos, admission to after-hours events and receptions, as well as breakfast, lunch, and snacks each day. Tickets must be used by the original registrant and cannot be sold, bartered, or transferred in any way.
Location & Hotels
To accommodate one of the largest cloud conferences, Next 2019 is taking over the largest conference center in San Francisco, Moscone. The Moscone Center West and South will be transformed into both a digital and physical playground for your innovative imagination. In order to help you get around, simply pull up the app to navigate effortlessly to breakout sessions or cafe spaces.
Discounted hotel rooms are available that are located close to the Moscone Center for convenience. Rooms are extremely limited and sell out quickly, so book as soon as possible. Check here for the official Next 2019 hotel list.
Badge Logistics
In order to avoid long lines during the check-in process, organizers of the event advise that you pick up your ID badge on Monday at Moscone Center West and South in the lobby. A government-issued form of ID must be presented in order to pick up your Next 2019 conference badge, and if you received a student discount, proof of academic enrollment but also be presented.
ID badges will include your photo, your name, and your company in order to avoid misuse and ensure that only registered attendees are participating in all events. It is important that you bring your badge with you at all times as they will be used to swipe into sessions and other areas. Badges are swiped before each session in order to keep a running tally of available seats, so be sure to be in your seat and badged in at least five minutes before each session begins.
Getting Around
As briefly mentioned, the Cloud Next app will be an excellent resource to help you get around during the conference. The app will have locations for all of your sessions and conference events, along with searchable maps, to help you quickly identify info desks, keynote rooms, and various onsite services. If you should need additional assistance, there will also be hundreds of brand ambassadors on site.
Onsite Services
In order to make your conference experience as enjoyable as possible, event coordinators have ensured that there are plenty of extra onsite services. Free, high speed Wi-Fi will be available for all attendees and it will be easily accessible through the Cloud Next app. There are also charging stations throughout the conference center along with free portable battery packs to charge your laptop or smartphone.
Each day, attendees will be offered complimentary breakfast, lunch, and snacks on all three days of the conference with food. Lunch includes a wide variety of vegan, vegetarian, dairy-free, and gluten-free options. If you need a kosher or halal meal, please reach out to next19@google.com.
Special Accommodations
At every event, Google strives to meet the needs of all audience members, regardless of disability or special needs. Participants with disabilities and/or special needs may provide details in the registration form and/or by emailing us at next19@google.com. All information provided is kept confidential.
All areas of the venue are wheelchair accessible, with the option of renting a limited number of wheelchairs each day. There are also service dog relief areas. Caption text will be displayed on a large screen at the front of the room for all keynotes and sessions along with live real-time transcription accessible to all attendees.
New this year to support attendance at Next '19, Google is offering parents childcare reimbursement. Please reach out to next19@google.com to request this accommodation.
LEARNING & TRAINING
Google Cloud Next 2019 is expected to bring the latest innovations, deeper technical content, and more access to cloud experts than ever before. The event provides a huge variety of learning and training opportunities, including keynotes, breakout sessions, hands-on labs, bootcamps, fireside chats, and more.
Keynotes
The leading minds in cloud, including Google executives, partners, and customers, will take the stage to inspire, educate, and power the cloud forward in real time. All keynotes will be live streamed via the Next '19 app with additional viewing rooms available throughout Moscone.
2019 Speakers
As always, the list of innovative tech-giants and industry leaders continues to be impressive. Featured speakers for the 2018 event include:
Thomas Kurian, CEO Google Cloud
Urs Hölzle, SVP Technical Infrastructure Google Cloud
Aparna Pappu, VP, Engineering, Apps Collaboration Google Cloud
Brad Calder, VP, Engineering, Technical Infrastructure Google Cloud
Amy Lokey, VP, Engineering, Design, Google Cloud
Breakout Sessions
Aside from the featured speakers, the other learning opportunities that draw in the masses are the specialized breakout sessions, covering in-depth themes related to topics most relevant to you and your business. Content this year spans from the highly technical to the revolutionary, with introductory, intermediate, and advanced level options.
Breakout Session Themes 2019
With hundreds of individual breakout sessions to choose from, the conference has organized them into distinct themes to help your decision making process be a little easier.
Application Development
How can you design, deploy, and scale applications faster? What tools help you build compelling experiences that win people's hearts and minds? These sessions will focus on serverless application environments, cloud-native containerized applications, and front-ends.
Collaboration & Productivity
Learn how to empower your teams to do their best work, together, with G Suite. This session will discuss how Google protects your information, show how machine intelligence can help your teams work smarter and faster, and introduce partners who are building integrations across G Suite.
Data Analytics
Hear from leading enterprise customers and Google engineers who are making data their differentiator. Learn how to execute queries in seconds with BigQuery. Understand how to ingest data at scale for real-time insights with Cloud Dataflow, Cloud Pub/Sub, and Apache Beam.
Infrastructure & Operations
Get best practices on reducing costs, modernizing infrastructure, and moving faster with compute, networking, storage, security, DevOps, and cloud operations. Sessions will cover designing a cloud migration strategy and managing multi-cloud and hybrid cloud environments.
IoT
Learn how Google's IoT platform helps you extract, manage, and analyze data from your globally dispersed devices. Speakers will share tips and tricks on how to capture IoT data from a few hundred to several millions of devices — and demonstrate how to analyze data in real time.
Machine Learning & Artificial Intelligence
How can you use AI to make smarter decisions, deliver better customer experiences, and build intelligent applications? Whether you're a data scientist or a developer, learn how to inject AI into your business with our Cloud AI services, ML libraries, and APIs.
Mobility & Devices
Learn how to better deploy, manage, and develop for the Google ecosystem of devices and platforms including Chrome OS, Android, and Chrome browser. Sessions will show you how to maximize your investment in the cloud with a more secure, connected workforce.
Security
How are you protecting your data and applications while ensuring compliance? Learn about multi-layered secured infrastructure and security model in sessions that cover how we approach regulations and unique security tools you can use with Google Cloud Platform and G Suite.
Bootcamps
Half-day and full-day bootcamps provide training courses that cover intermediate to advanced technical topics. To fully participate, bring your laptop, power cord, and dongles to ensure you have connectivity for the duration of the course.
Some of the topics covered in bootcamp training courses include:
Google Cloud Fundamentals: Big Data and Machine Learning
Hands-On Data Science: Analyzing NCAA March Madness
Getting Started With Kubernetes and Google Container Engine
Google Cloud Fundamentals: Core Infrastructure
Managing Security in Google Cloud Platform
Networking in GCP: Defining and Implementing Networks
Office hours
Office hours are available that give you one-on-one time with a Google Cloud expert. Schedule a 30-minute slot to go deep on solutions that allow you to build the future of your business. Each person can schedule up to three appointments.
Spotlight Labs
Get guided instruction from a Google Cloud expert using GCP in a sandbox environment. Choose from an assortment of topics like machine learning, security, infrastructure, application development, and more.
Google Cloud Certification
Finally, there are multiple opportunities to get Google Cloud certified and further evolve your own learning and career. Register for an exam and gain access to the certification lounge and special perks. The certifications available include:
Professional Cloud Architect
Exam length: 2 hours
Price: $200
Location: Bespoke at Westfield San Francisco Centre – 845 Market Street, Level 4
This certification validates that you can design, develop, and manage robust, secure, scalable, highly available, and dynamic solutions to drive business objectives.
Professional Cloud Developer
Exam Length: 2 hours
Price: $200
Location: Bespoke at Westfield San Francisco Centre – 845 Market Street, Level 4
This certification verifies that you can build scalable, cloud-native applications using Google recommended practices and tools that leverage fully managed services.
Professional Data Engineer
Exam length: 2 hours
Price: $200
Location: Bespoke at Westfield San Francisco Centre – 845 Market Street, Level 4
This certification proves that you can design, build, maintain, and troubleshoot data processing systems. It shows that you can analyze data to gain insight into business outcomes, build statistical models to support decision-making, and create machine learning models to automate and simplify key business processes.
Associate Cloud Engineer
Exam length: 2 hours
Price: $125
Location: Bespoke at Westfield San Francisco Centre – 845 Market Street, Level 4
This certification validates that you can deploy applications, monitor operations, manage enterprise solutions, and maintain one or more deployed solutions that leverage managed services on Google Cloud. It shows that you can use Google Cloud Console and the command-line interface to perform common platform-based tasks.
Professional Cloud Security Engineer
Exam length: 2 hours
Price: $200
Location: Bespoke at Westfield San Francisco Centre – 845 Market Street, Level 4
This certification proves that you can design, develop, and manage a secure infrastructure leveraging Google security technologies.
Professional Cloud Network Engineer
Exam length: 2 hours
Price: $200
Location: Bespoke at Westfield San Francisco Centre – 845 Market Street, Level 4
This certification proves that you can implement and manage network architectures in Google Cloud Platform.
If you're planning to get Google Cloud Certified, you will need to bring two pieces of identification and your Test Taker Authorization Code. Acceptable forms of primary identification must be issued by the Government and include your name, photograph, and signature.
If you have any questions regarding Google Cloud certification exams, please contact the Google Cloud Certified team at google-cloud-certification-support@google.com.
AGENDA
Monday, April 8
7 AM–8 PM
Event Check-In
Moscone North & South | Level 1
8 AM–5 PM
Bootcamps
1–6 PM
Certifications
Tuesday, April 9
7 AM–6 PM
Event Check-In
Moscone North & South | Level 1
9–10:30 AM
KEYNOTE
Next '19 Keynote
Moscone North | Lower Level
9 AM–4:30 PM
Certifications
9 AM–11 PM
Hands-on Labs
10:30 AM–7 PM
Google Expo & Showcase
Moscone South | Lower Level
11:10 AM–5:50 PM
Spotlights & Breakout Sessions
Wednesday, April 10
7 AM–6 PM
Event Check-In
Moscone North & South | Level 1
9–10:30 AM
KEYNOTE
Day 2 Keynote
Moscone North | Lower Level
9 AM–4:30 PM
Certifications
9 AM–6 PM
Hands-on Labs
10:30 AM–6 PM
Google Expo & Showcase
Moscone South | Lower Level
11 AM–5:25 PM
Spotlights & Breakout Sessions
4:30–6 PM
KEYNOTE
Developer Keynote
6:30–10 PM
Next '19 DTNXT
Thursday, April 11
7 AM–4 PM
Event Check-in
Moscone North & South | Level 1
9 AM–3:25 PM
Spotlight & Breakout Sessions
9 AM–3:30 PM
Hands-on Labs
9 AM–4:30 PM
Certifications
10 AM–3:30 PM
Google Expo & Showcase
Moscone South | Lower Level
Friday, April 12
8:10 AM–1 PM
Certifications
ENGAGE
Meet us in the DevZone
Stop by the DevZone — an experience made for developers, by developers. Participate in engaging sessions, try hands-on technical demos and labs, learn about Google's programs for cloud developers, and meet up with members of like-minded communities.
Explore the Next Showcase
From AI and serverless to hybrid cloud solutions, stop by the Next Showcase to interact with real-world demos and learn from experts.
Spotlights
Learn about products and solutions directly from Google Cloud leaders and ecosystem partners. See how customers are driving new value from the cloud across Data Analytics, Collaboration, Hybrid Cloud, Migration, ML and AI, Serverless, Security, and more.
CONNECT
Google Cloud Certified Lounge
Being Google Cloud Certified has its benefits, especially at Next '19. Stop by our VIP lounge to network with peers, recharge, and pick up your exclusive Google Cloud Certified swag.
5th Nine SRE lounge
Join the SRE community at the 5th Nine Lounge. Interested in reliability? Have questions about SRE? Come meet the community, talk to Google SREs, listen to reliability-focused presentations, and more.
Inclusion Lounge
The Inclusion Lounge is a dynamic, open, and inclusive space for underrepresented groups and allies to connect, reflect, and cultivate their professional and personal development. Join us for curated sessions, confidence coaching, workshops, and more.
Next OnAir
Experience the excitement of Next '19, wherever you are. Tune in to Next OnAir each day during Next, April 9–11, and discover the latest innovations from Google Cloud, success stories from customers and partners, and insights from industry experts. Watch all the action on our livestream or join a Next Extended event near you.
PLAY
Hands-on Labs
With Google's hands-on labs, learn new skills, earn badges, and explore the latest and greatest capabilities of the cloud. Whether you are looking to spin up your first virtual machine or already are a Kubernetes master, gain practical experience at your own pace.
Cloud Hero
Bring your laptop and development skills to this two-hour, tournament-style DevOps game. Compete with your peers in a race to complete a series of cloud-based tasks using Google Cloud products. Learn practical tips, win fun prizes, and make new friends.
Go Transform
Join 100 other participants for an immersive experience taking you through an interactive transformation journey. Discover how cloud technology impacts organizations, collaborate to solve business challenges, and identify the key components of a successful transformation roadmap.
Join Google Cloud Next 2019!
Each year, Google Cloud Next provides deep technical content from some of the top industry experts. Whether you are looking to further your skillset, gain valuable certifications, network with like-minded peers and leaders, or take in the newest innovations from the tech giant, you are sure to leave the three day conference dazzled.
Keep checking back as this complete guide to Google Cloud Next 2019 continues to be updated and make sure to register so you don't miss out on this ultimate event!