Hero-centric incident management can be great—when users are lucky enough to get the hero on their case. He or she has been around forever, knows how everything works and how to troubleshoot anything, and gets users back up and running fast. But as every helpdesk (and user) knows, the hero model doesn't scale. In the modern organization, every member of your team has to be able to deliver hero-quality service for every user, every time. Fortunately, the latest decision support tools and information can help you improve both the consistency and the quality of your ITIL® incident management process.
BMC Helix - The Future of Service and Operations Management
BMC Helix is the first and only end-to-end service and operations platform that's integrated with 360-degree intelligence. Built for the cloud, this reimagined service and operations experience is unrivaled, giving you: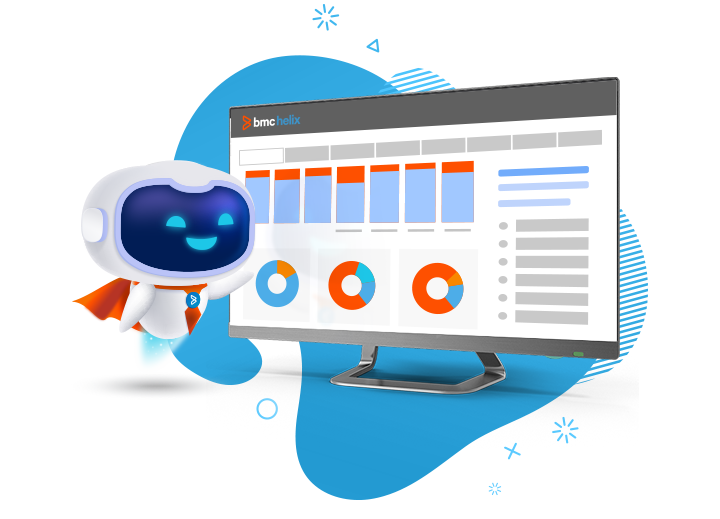 Single pane of glass for ITSM and ITOM functions
BMC Helix ITSM optimized for ITIL® 4
Enterprise-wide service including IT, HR, Facilities, and Procurement
An omni-channel experience across Slack, Chatbot, Skype, and more
Cloud native micro-services platform for your enterprise
Automation with conversational bots and RPA bots
More than 7,500 IT organizations trust BMC ITSM solutions. See why and learn more about BMC Helix ›
As you think about how decision support can help your helpdesk, it can be useful to focus on these criteria:
Relevance – Will this information actually help the agent get the incident to the next step, or is it just a distraction?
Presentation – Are we presenting the information in a useful, actionable way, or is it more flashy (or complex) than helpful?
Timeliness – Is this the right information, at the right time, to further the process?
With that in mind, here are five things you can to do help your agents make the right decisions to deliver better service—and in turn, improve staff retention and productivity for your helpdesk.
End-User Context
Modern client devices let you capture all kinds of information about the user, location, and technology relevant to an incident. Instead of spending time gathering background info, agents can get right to work on troubleshooting and resolution.
Knowledge Management
In the old days, only the hero knew how to handle most of the issues that might come up. Now every agent can. Today's knowledge management is smarter, more proactive, and easier to populate and maintain than ever. New helpdesk staff can ramp up fast—and you don't have to worry about what to do while the hero is at lunch.
Configuration Management Data
A simple, graphical view of your services, key configurations items, relationships, and dependencies can make every agent a hero. An interactive, visual representation of the technology they support lets agents drill down easily to diagnose current issues and anticipate the true impact of a failure.
Performance and Availability Data
Helpdesk integrations into systems monitoring solutions used to generate more confusion than insight. Now, it's possible to bring sophisticated performance analytics to the service desk, presented in a way that's highly relevant and easy to consume. Agents can see exactly what has failed, or is about to fail, and fix the problem before it impacts the business—or at least give the business a heads-up that there's trouble coming. Given the explosion in scale and complexity of modern infrastructures, this kind of diagnostic support is crucial for effective incident management.
Collaboration Technology
A busy, noisy, large, or distributed service desk environment can make it hard to collaborate with peers or tap into their knowledge. That's why it's important to provide a digital environment where collaboration and information sharing can become a standard part of working practice no matter where your agents are located. Beyond the obvious operational improvements, collaboration also fosters cohesion and team spirit—perhaps the real secrets behind effective incident management.
Free Trial: BMC Helix ITSM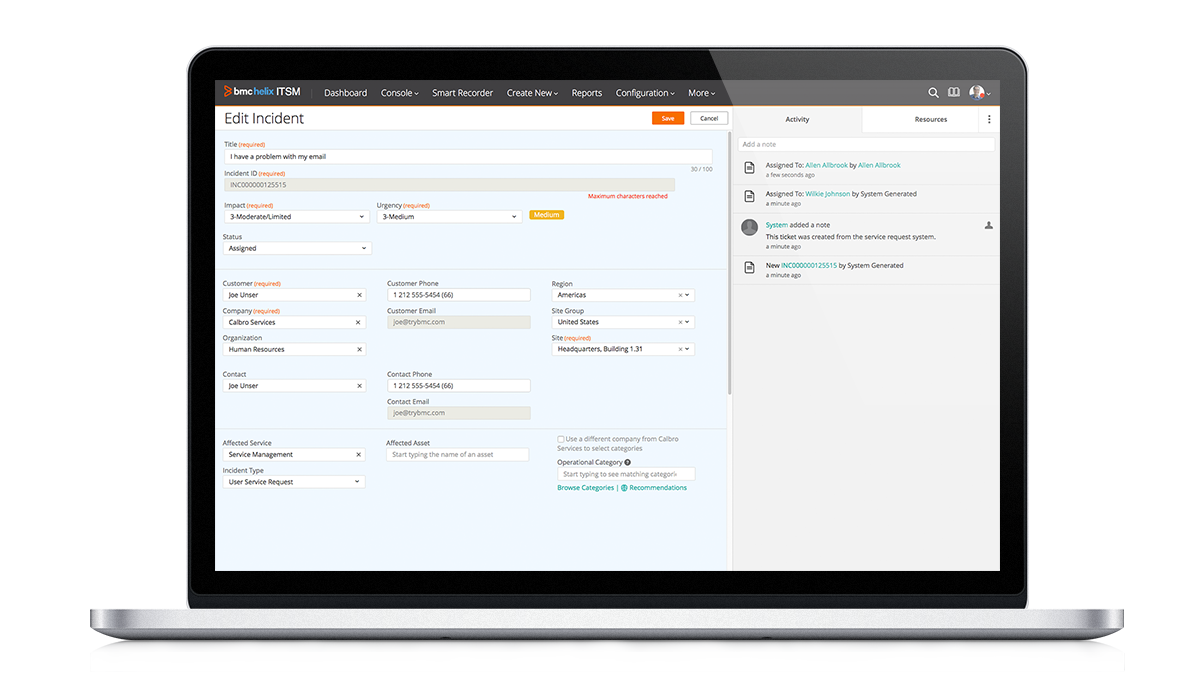 More than 7,500 IT organizations trust BMC's world-class ITSM solutions. See why and experience predictive service management.
Free Trial ›
Learn More ›
These postings are my own and do not necessarily represent BMC's position, strategies, or opinion.
See an error or have a suggestion? Please let us know by emailing blogs@bmc.com.