As an IT professional, it is vital to stay on top of trends that keep your skills fresh and relevant.
In recent blog posts we've covered the best books on digital transformation and top IT conferences to attend. Beyond books and conferences, podcasts are a great way to learn because they offer the opportunity to stay up-to-date with the ever-changing IT industry on a daily or weekly basis without traveling or taking too much of your time. Podcasts are great for passive learning during activities like commuting, working out, or cleaning.
BMC Helix - The Future of Service and Operations Management
BMC Helix is the first and only end-to-end service and operations platform that's integrated with 360-degree intelligence. Built for the cloud, this reimagined service and operations experience is unrivaled, giving you: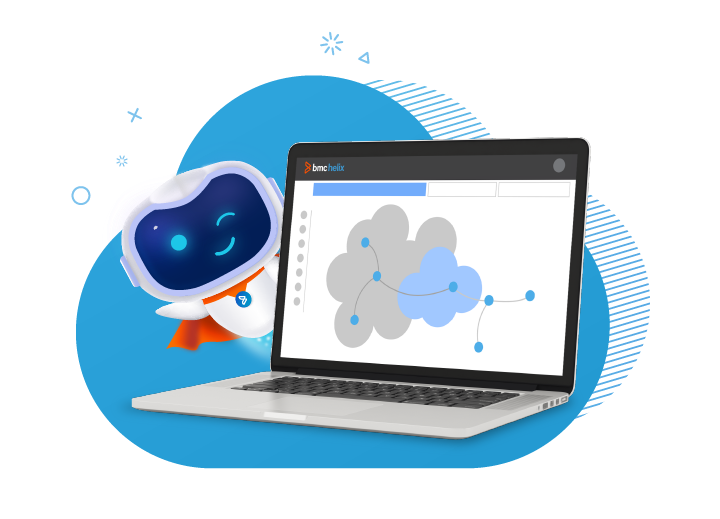 Single pane of glass for ITSM and ITOM functions
BMC Helix ITSM optimized for ITIL® 4
Enterprise-wide service including IT, HR, Facilities, and Procurement
An omni-channel experience across Slack, Chatbot, Skype, and more
Cloud native micro-services platform for your enterprise
Automation with conversational bots and RPA bots
More than 7,500 IT organizations trust BMC ITSM solutions. See why and learn more about BMC Helix ›
Top Tech/IT Podcasts
Here are the best IT podcasts that offer learning and insight into the most current, timely topics in tech:
Forum on World Class IT
Forum on World Class IT is perhaps the best podcast series on the web focused on CIOs and C-Suite thought leadership.
Each week, author of World Class IT Peter High interviews experts on trends and best practices for IT leaders.
Scale Your Code Podcast
Scale Your Code Podcast provides listeners with advice in the form of Q&A.
Each week the podcast asks questions of professional programmers who have over 10,000 hours of experience.
The topics range from scaling web apps to WordPress plugins and javascript. The idea is to learn from the mistakes of expert programmers.
This Week in Enterprise Tech
This Week in Enterprise Tech is a professional installment from the minds at This Week in Tech network (TWiT). TWiT is popular for its characteristically flashy and exciting approach to exploring consumer technology in a format that's lighthearted and easy to consume.
It was only a matter of time before This Week in Enterprise Tech emerged to offer the same type of information catered to the IT pro crowd.
The podcast, hosted by on-air personality, Father Robert Ballister, covers trends in enterprise systems. The show includes a rotating group of regulars who discuss the impact this technology has on the field.
The Hanselminutes Podcast
Scott Hanselman is a web developer and programmer at Microsoft. When he's not working with his Web Platform Team, he's training others and creating content for The Hanselminutes Podcast.
This is a tech program with a twist and an air of humanity that makes it unique.
The podcast explores many tech topics that Hanselman feels are valuable, but the overarching emphasis is on tech culture and current events in technology.
Risky Business
A weekly informational podcast on security, Risky Business offers insights into topics like doxing scammers and the DNC hack.
Listening to Risky Business is a must for those in the information security industry who want to make the most out of their time.
In addition, the podcast is acclaimed for providing relevant and timely information to pros and will be celebrating its 500th show this summer. If you haven't jumped on the Risky Business bandwagon, now's a good time to take the leap.
Packet Pushers
The Packet Pushers Weekly Show is self-described as "an unabashedly nerdy swan dive into networking technology". The program explores real-life situations with network professionals and others who gush over network news. Episodes cover running theories behind today's networking, industry standards for network technology and popular concepts like automation.
FLOSS Weekly
Every Wednesday, host Randal Schwartz curates a show called FLOSS, which stands for Free Libre Open Source Software.
He invites various co-hosts to sit down with him and discuss happenings in the world of open source software. They discuss everything from up-and-coming IT groundbreakers to the best new software on the market.
Like This Week in Enterprise Tech, FLOSS is part of the popular TWiT network.
The Cloudcast
As the name might suggest, The Cloudcast is a podcast about cloud computing. It has a heavy focus on programming within the cloud. This podcast covers current and relevant subject matter including some of the following topics:
Oracle IaaS
Databases in AWS
Understanding Cryptocurrency
DevSecOps; and more
Like the other podcasts we've discussed so far, The Cloudcast airs weekly on iTunes or wherever you get your podcasts.
Debug
Debug was created for Apple developers to opine over the latest Apple news, updates and speculation. The hosts, Guy English and Rene Ritchie, offer a wealth of experience given their backgrounds as an iOS developer and iMore editor-in-chief, respectively.
Their combined knowledge and insight mixed with entertaining banter makes for an interesting and informative podcast for Apple developers.
Three Devs and a Maybe
This podcast exudes the intimate, conversational feel of four friends talking about something they know well: programming. But don't let the go-with-the-flow tone make you think it's any less than pro-level.
The concept was developed to offer perspective from several young developers who have achieved a lot in their short careers.
If you like a good roundtable discussion about tech, Three Devs and a Maybe is for you.
Accidental Tech Podcast
The Accidental Tech Podcast tackles all things technology with a heavy emphasis on tech pop culture. This means there's a lot of talk about Apple but also other areas, like console gaming. This podcast is refreshing for professionals who grew up immersing themselves in technology as a fun hobby and learned how to turn that passion into a profession along the way.
Analog(ue)
Hosted by Mike Hurley, co-founder of Relay FM and Casey Liss, Analog(ue) takes a deeper, more cultural look at technology (specifically mobile devices) and how it impacts society — positively and negatively.
This podcast focuses on feelings inspired by technology, not just the technology itself.
The two hosts are occasionally joined by other recognizable names in the tech world but often converse amongst themselves as they ponder the reach of technology today and in the future. Raising questions like: does engaging with technology emotionally attaches us to it?
Tech Talker's Quick and Dirty Tips to Navigate the Digital World
The Tech Talker's Quick and Dirty Tips podcast is a good refresher course for any professional in IT.
The skill and experience level of the tips varies from beginner to expert with the goal of "[leveraging technology to be a fun, useful and accessible tool for all aspects of life."
What's especially great about this podcast is the format. These podcasts are quick and easy listening for professionals on the go. Each show is only 5 – 10 minutes and is formatted in familiar ways to disseminate information, like lists and how to's.
Software Defined Talk/Software Defined Interviews
The Software Defined Talk podcast (and its sister the Software Defined Interviews podcast) is a fun and easy listen, covering all sorts of enterprise IT subjects with hosts Michael Coté, Matt Ray, and Brandon Whichard.
In addition to the podcast, Software Defined Talk also has a Slack channel with lively conversation and links on topics related to the show subject matter.
Supporting I.T. Support: A tabGeeks Podcast
The Supporting IT Support podcast from tabGeeks is focused on IT Support professionals and the intersection of technology and business. Each episode features an interview with a veteran IT professional on subjects from career growth to success and failures.
Why Podcasts?
Enthusiasm for podcasts seems to be trending, recently. But are there any actual advantages to listening to podcasts for IT business professionals?
Listening to podcasts offers opportunities for IT pros to:
develop new skills
stay up-to-date with current news and events in the tech world
get coverage of tech conferences when they can't physically be there
practice multitasking in the day-to-day and sharpen other soft skills like focus and attentiveness; and more
Furthermore, podcasts are really convenient, allowing you to accomplish your learning on your time — like during a daily commute, or at work with your earbuds in.
Where to Listen
There are a number of networks that carry podcasts. Popular podcasts listening destination for tech podcasts include:
These and others help IT professionals connect with educational podcasts.