Service Management or ITIL® ? If that is the question you are asking yourself, then you may be looking at this the wrong way!
Service management relates to how you manage the services you deliver to your business partners or customers.
ITIL is simply one of many items you may have in your toolbox to help you do this well.
If you are wondering, I did say service management rather than IT Service Management (ITSM) deliberately. All services are now, in at least some way, enabled by technology, so it now more appropriate to simply talk about how we manage services, rather than specifically IT services. IT is so entwined in everything that we do today that it is simply a commodity, like electricity or water.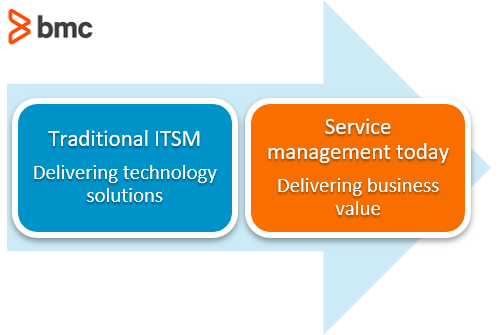 All services need to be managed. Using proven good practice frameworks will help you to do this efficiently and effectively.
This article will give you key information about service management and ITIL, and how an intentional approach to both will contribute to the success of your IT organization.
Understanding ITSM & ITIL
Before we go any further, let's makes sure we are on the same page about both service management as a discipline and ITIL as a good practice framework.
Service Management (ITSM)
Service management refers to the way you manage the information systems that deliver value to your customers. It is a generic term. You don't have to choose a specific methodology for service management—if you're running IT systems, you're inherently performing service management.
As a catch-all term, service management encompasses all activities (including policies, processes, and procedures) that an enterprise performs in order to design, plan, deliver, operate, maintain, and control IT-enabled services. Examples of service management include activities like:
Planning and managing systems changes to prevent business disruption or downtime
Fixing IT issues offensively (before they break) or defensively (when they go wrong)
Managing an IT budget so you can pay the bills or buy things when it's time
Originally, ITSM as a term referred to the way we manage technology, but more recently it has become a shorthand for how to deliver valuable services to customers. For example, a sample of customer-focused service management topics include:
Your hardware and software and your IT enabled services all require management—that is what we call service management.
(See how service management & IT operations differ.)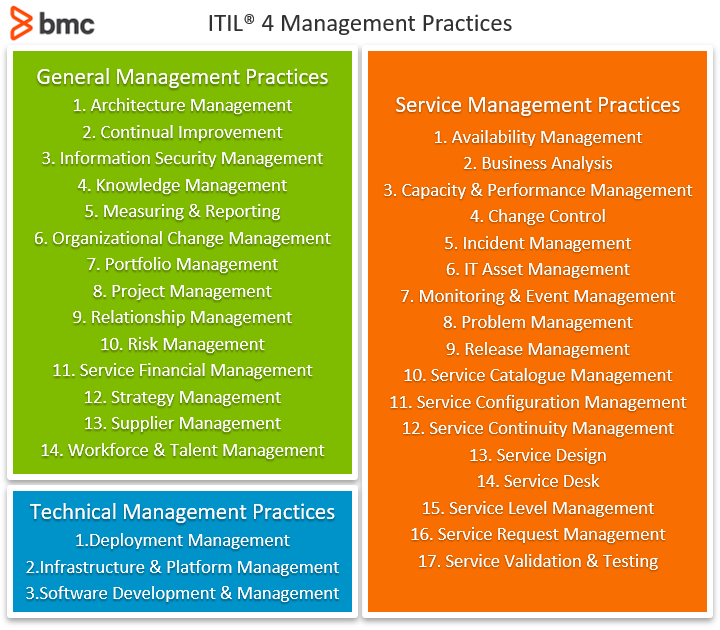 ITIL
The way we manage our IT enabled services can vary. There are many service management frameworks available, some more successful than others. Of the dozens of service management frameworks found in the wild, the most adopted is ITIL.
Historically, ITIL was the shortened form for IT Infrastructure Library, but the acronym has outgrown the term in the four decades since it was coined. Until very recently, ITIL was a registered trademark of AXELOS, a joint venture with the UK Government which owned a range of best practice solutions and corresponding publications and exams.
In June of 2021, AXELOS and the Office of Government Commerce (OGC) announced that ITIL and the other members of the best practice suite of products, such as PRINCE2, had been sold to PeopleCert, the exam institute responsible for managing ITIL and other certifications. (Just how PeopIeCert intends to manage and grow the ITIL framework is, at the time of writing, not understood, but we have to assume that they will continue development to ensure that ITIL remains current and relevant.)
ITIL has been adopted by many organizations, large and small, globally, and there are millions of certified ITIL practitioners worldwide. The goals of ITIL include promoting efficiencies and organizing effectively, so that businesses aren't hampered by their IT goals but are instead propelled forward by strong, intentional IT management.
The most recent iteration, ITIL 4 was released in April 2019. Its core components include the service value system and the four dimensions model. The service value system components of ITIL include:
To put in place the service value system, ITIL focuses on four dimensions:
Organizations and people
Information and technology
Partners and suppliers
Value streams and processes
(Learn all the ITIL phases and activities in our ITIL v3 Guide & ITIL 4 Guide.)
Benefits of adopting ITIL
ITIL is simply a collection of good practices for service management, gathered from the experience of a large number professionals currently working in this space.
Organisations that adopt appropriate parts of the ITIL framework often report that this helps:
Align IT to their business, providing services that better meet the needs of their customers
Increase the quality of the IT services they deliver by understanding the required levels of availability, security, capacity, and continuity, and then planning solutions that are able to deliver these
Decrease the cost of delivering IT by reducing wasted effort
Focus on getting things right the first time
Promote continual improvement

(Explore more service management benefits.)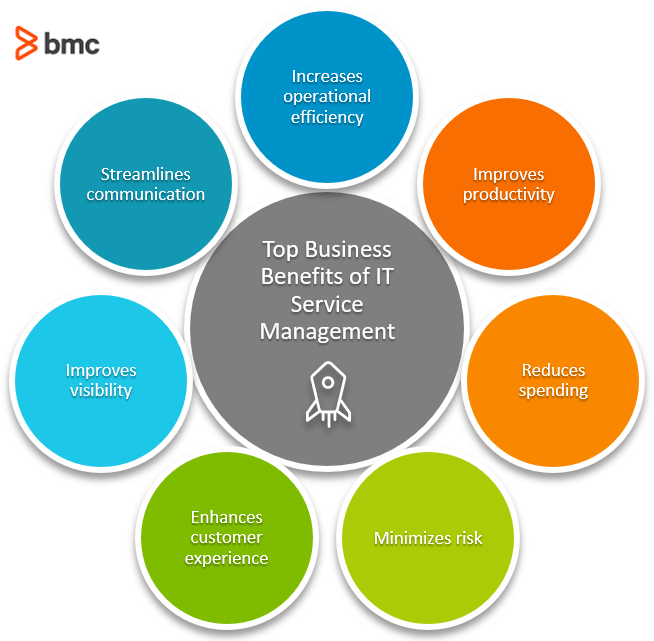 Should you use ITIL?
Nobody is saying that you must adopt ITIL as the basis for managing your IT enabled services. Indeed, many organizations have used other established frameworks. Some have even built a library of their own best practices, which they follow successfully.
But, my view is that, if you don't have to reinvent the wheel, why would you?
Years of experience and knowledge have gone into developing ITIL over the past four decades. Developing something new, something original, that comes close to delivering what a well-planned adoption of ITIL practices would be very difficult to achieve.
Like any framework, ITIL is not perfect and it does have its critics, many citing out of date practices that do not reflect new ways of working. But the release of ITIL 4 went a long way towards answering those criticisms. A new focus on agility brings it into line with the way many organizations are working today.
(See well-known organizations who use ITIL.)
Using ITIL for ITSM: Adopt & adapt
The benefits of adopting ITIL practices will depend on how well you adapt it to fit the unique characteristics of your own organization. There is no "one size fits all". Instead, you need to:
Work out what will work for you (and what won't)
Adopt the practices that work for you
The surest way to failure is to deliver a strict set of processes without building understanding on what you are trying to achieve or creating a culture that embraces these values. When organizations deploy ITIL practices without doing this work, they will almost invariably fail—and they'll probably blame ITIL for that failure. Before long they will probably abandon the ITIL framework, reverting to what was "working" (or not) before.
Any approach to adopting good practice, regardless of the framework selected, should follow the advice of "adopt and adapt":
Adopt only the parts that you need
Adapt the ideas to fit your environment
IT organizations that make use of ITIL decide for themselves which aspects to adopt. Many IT organizations choose to adopt only the operational processes, such as incident management and change enablement. On their own, these do provide some value, of course, but they are only a small part of the whole ITIL framework.
When your organization has made the decision to adopt a best practice framework, a smart strategy is to understand which approach will be a good fit for your organizational culture and to incorporate it into your own management system in a sympathetic way.
Is ITIL the only option? Additional ITSM frameworks
When it comes to ITSM, ITIL is not the only framework that can be effective. While it is the most widely used and understood around the world, some of the most successful companies use a variety of frameworks and best practices alongside ITIL. This can be very effective as each approach brings something different to the mix.
Here are some other common ITSM frameworks:
COBIT is a very good framework for governance, audit, and compliance. It is much stronger than ITIL in these areas, and the two work very well together.
Together, Agile and DevOps help to ensure the IT organization quickly delivers new business functionality. They often conflict with ITIL because of cultural differences between the people who adopt them, but they can fit together well if the organization understands the value each provides.
Lean can be used to drive continual improvement and elimination of wasted effort. It is a great fit with ITIL continual improvement.
If these last couple years and a global pandemic have taught us anything, it is that we need to take an agile approach to managing our services. ITIL 4 will give you the scaffolding you need to do this appropriately for your own organization.
If you are in the business of service management, you owe it to your business partners and customers to adopt ideas that will make you effective, efficient, and agile.
Related reading