Within the ITIL SVS Management Practices, 8 key terms are fundamental in understanding the practices, as well as how they relate with the service value chain activities.
BMC Helix: Next Generation ITSM
The ITIL 4 Key Terms are:
| | | |
| --- | --- | --- |
| Key Term | Definition | Management Practice |
| Availability | The ability of an IT service or other configuration item to perform its agreed function when required. | Availability management |
| IT asset | Any valuable component that can contribute to the delivery of an IT product or service. | IT asset management |
| Event | Any change of state that has significance for the management of a service or other configuration item. | Monitoring and event management |
| Configuration item (CI) | Any component that needs to be managed in order to deliver an IT service. | Service configuration management |
| Change | The addition, modification, or removal of anything that could have a direct or indirect effect on services. | Change control |
| Incident | An unplanned interruption to a service or reduction in the quality of a service. | Incident management |
| Problem | A cause, or potential cause, of one or more incidents. | Problem management |
| Known error | A problem that has been analyzed but has not been resolved. | Problem management |
Note that these key terms are not restricted to their own management practice of origin, but apply across multiple practices as a result of value streams and value chain activities. There are many other terms used in ITIL which we will come across in future articles.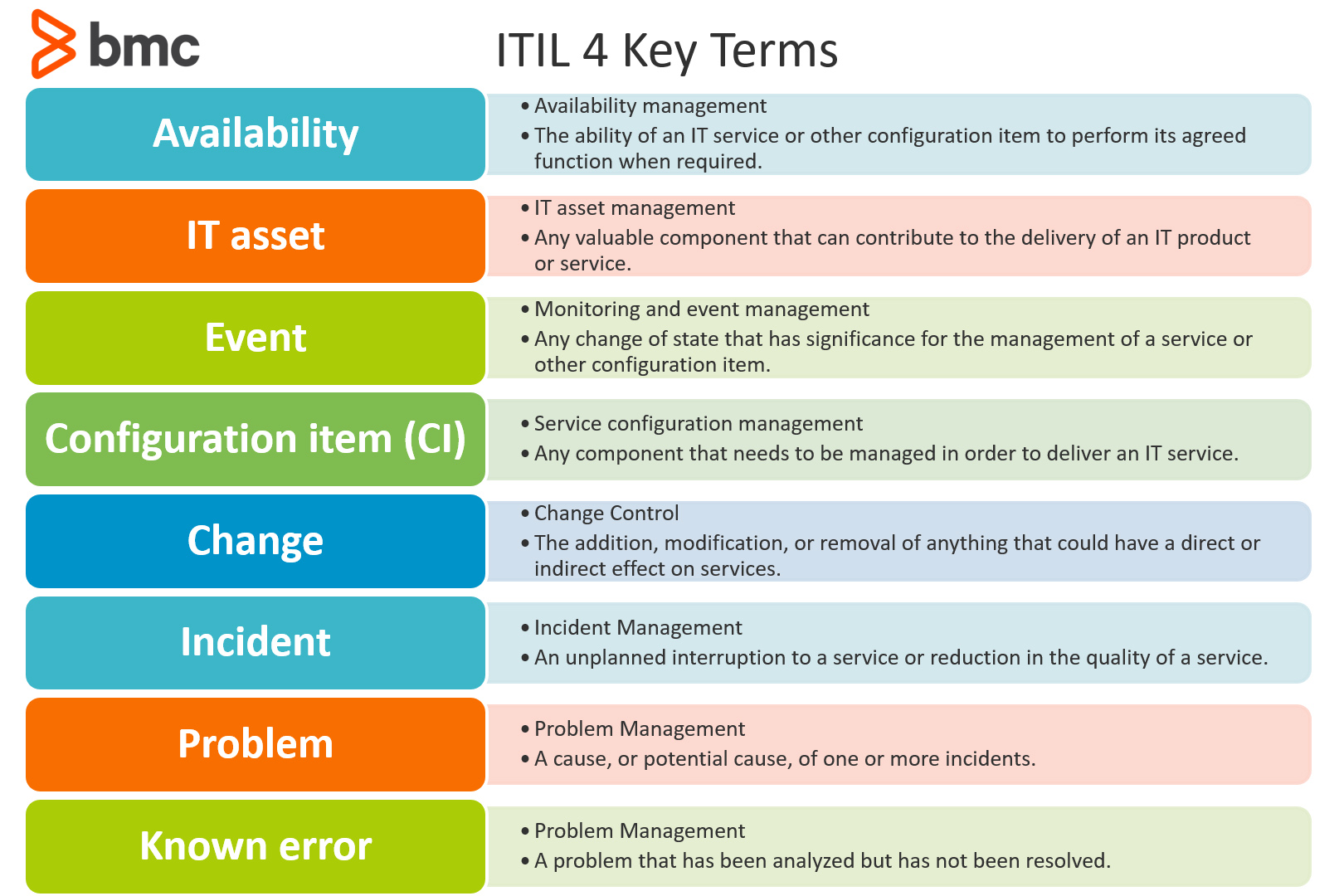 BMC Helix: Next Generation ITSM
BMC Helix ITSM combines the latest in digital and cognitive automation technologies to enable best-practice ITSM principles, helping you to provide intelligent and predictive service management across any environment. Learn more about BMC Helix ITSM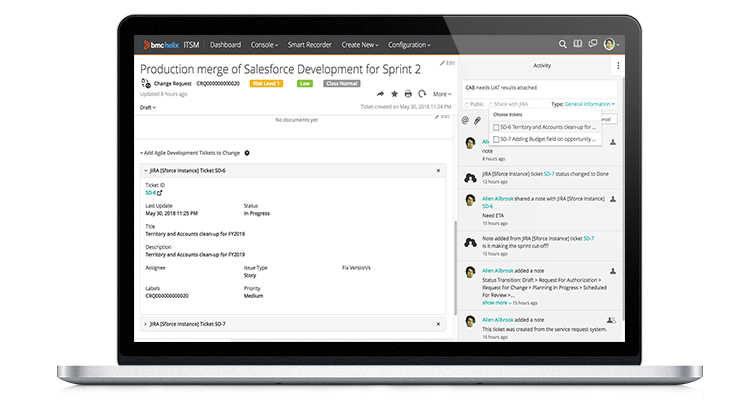 Optimized for ITIL® 4
Predictive service management through auto-classification, assignment, and routing of incidents
Integrations with leading agile DevOps tools such as Jira
Delivered in containers to enable operational and cloud deployment efficiencies
ITIL® is a registered trade mark of AXELOS Limited. IT Infrastructure Library® is a registered trade mark of AXELOS Limited.
ITIL® Best Practice Books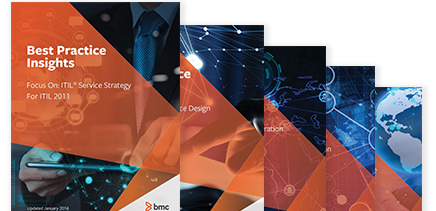 These free booklets highlights important elements from the latest version of ITIL® so that you can quickly understand key changes and actionable concepts.
Download Now ›
Last updated: 05/09/2019
These postings are my own and do not necessarily represent BMC's position, strategies, or opinion.
See an error or have a suggestion? Please let us know by emailing blogs@bmc.com.