ITIL® is a set of guidelines, not rules. Using the ITIL definitions and processes exactly as they are written is the opposite of helpful: Doing so slows productivity, brings frustration, and generally leads you into an abyss of poor decision-making. You'll do much better to consider, from the start, how to tailor the information to fit the needs of your organization.
What does that mean? Just that every organization has its unique qualities and parameters. What are yours? Are you having the conversations you need to have — with the people you should be having them with — about how to adopt and adapt ITIL best practices for your own organizational priorities?
BMC Helix - The Future of Service and Operations Management
BMC Helix is the first and only end-to-end service and operations platform that's integrated with 360-degree intelligence. Built for the cloud, this reimagined service and operations experience is unrivaled, giving you: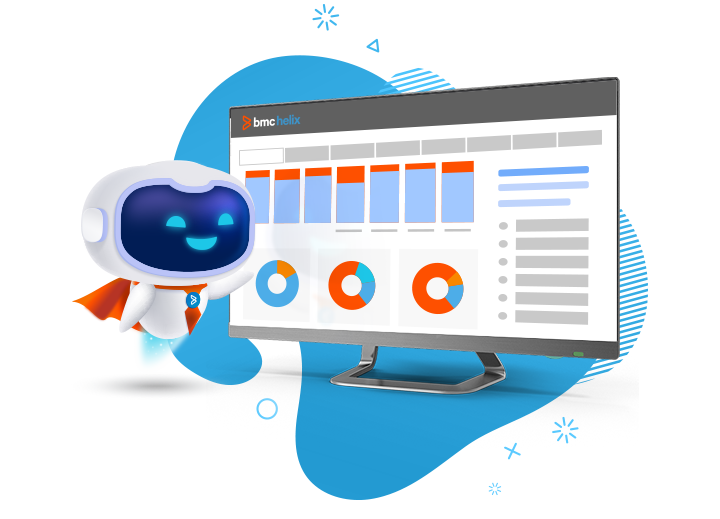 BMC Helix ITSM optimized for ITIL® 4
Enterprise-wide service including IT, HR, Facilities, and Procurement
An omni-channel experience across Slack, Chatbot, Skype, and more
Automation with conversational bots and RPA bots
More than 7,500 IT organizations trust BMC ITSM solutions. See why and learn more about BMC Helix ›
I've spent considerable time thinking about this topic. I'd like to share some words of advice and ITIL best practices, not only from my own experience but also from the ITIL Service Definition and a book with interesting concepts, A Process Theory of Organisation by Tor Hernes.
ITIL Best Practices: Top 5
1. It's All About Your Customer
A service is a means of delivering value to customers by facilitating outcomes customers want to achieve without the ownership of specific costs and risks.
Experience shows that the customer remains the owner of both cost and risk; they are, after all, paying for the service. But the key word in the definition is 'specific.' If the specifics are not defined and agreed on with the customer, there's a risk he or she may abrogate responsibility in the relationship with IT. Different organizations may differ on what's a 'cost' vs. what's a 'risk.' Since each organization values and assigns importance to its products and services differently, IT's role is to understand and find the right solution mix to help achieve their objectives.
Processes are how we connect all the moving parts (people, process, products, and partners) within or attached to the organization. In order to find a stable configuration, therefore, as is noted in the written theory, look to the intent of this ITIL definition of 'service' as an outcome-based service that moves the IT organization beyond business/IT alignment and towards business/IT integration.
2. Customize Your Implementation
"Implementing ITIL is like doing a puzzle. All pieces are good. But a piece might not be the right fit at this time."
Denis Matte ITSM Manager, House of Commons, City of Ottowa  
We don't 'implement' ITIL — we provide 'service management.' Oftentimes we experience a left/right brain disconnect when we examine how the definitions fit (or don't) within our business strategy. ITIL may be the world's best known framework for ITSM, but it's not the only one. It was never intended to be used in isolation, without other practices such as DevOps, COBIT, and KCS. ITIL provides overarching guidance with practical links.
Business outcomes vary across the organization, so you can't have a one-size-fits-all mentality. You'll do far better by allowing what you have to mature over time.
3. Don't Wait For the 'Perfect' Time
"Get started. Policies and procedures do not have to be perfect the first time. Get something out, pilot it on a project and improve on it. If you wait for the perfect process, you may never improve."
Unknown
This is the essence of CSI (Continual Service Improvement); some call it "Crime Scene Investigation" because many arrive here only after major negative impacts have occurred and they are left to clean up the mess. These are situations in which the desired outcome got hijacked, maimed, or killed because the process was absent, poorly designed, or just ignored; people had been working in the dark, with no light to provide guidance.
Don't let this happen, as the results from decision paralysis are not pretty. Do your investigation analysis. Apply the lesson(s) learned before the process leads to rot.
Along similar lines, in prioritizing your improvement process, look to relevance/importance and value to identify where to focus. Don't make the mistake of choosing the lowest scoring process on a maturity assessment, as that's not necessarily the one that is going to give you the greatest benefit once improved.
Also, choose your partners well. The best people to be in on designing, changing, and piloting a process are the ones who experienced the negative impact, are involved in the activities you are focused on, and, most importantly, provide the connection points for the interactions. These pain points become the triggers that make it easy to identify the areas that need your focus. By making incremental changes, you will achieve far greater, sustainable improvement that ends up creating positive momentum. As your process matures it increases in accuracy and predictability.
4. Prepare Yourself — and Prepare Everyone Else Too
"Releasing a process without training or communication is like releasing a wild dog in a kennel."
Unknown
Documenting processes does not equal implementation. Documentation is just one step and if you stop there, your teams and services will get mangled and torn to shreds. Humans are creatures of habit. If no training or communication are provided, they will simply continue doing things the way they've always done them, or make up their own 'best way' to circumvent awkward or inadequate aspects to get the job done.
The more strategic and holistic view is to manage the process changes by focusing on those actually performing the activities — but you can't stop there. You must also incorporate the appropriate feedback loops to review, refine, and improve the various elements. Consider them to be dynamic, living, breathing outcomes. With or without you, they will continue to exist; your job, therefore, is to provide the guidance that produces the desired result.
In the initial review of current processes and/or the design of new ones, remember to use a RACI matrix to ensure you've involved the right roles in making the changes. That's how you keep the dog from coming back to bite you!
5. Remember the 80/20 Rule
"Process thinking is a way to think about that which is otherwise possible, and in doing so, capture the ongoing emergent nature of organizational life. It is a philosophy of possibility and creativity, without ignoring the restraints of the existing. It is about appreciating how processes contain potentiality for becoming otherwise without rejecting the idea that things are perceived in their actuality."
Tor Hernes
Generally, your processes only fit 80 percent or so of the situations that arise, so it is important to consider how to manage the other 20 percent. Be careful not to view processes as being cast in stone, or as a house built of solid bricks and mortar.
The interaction between process activities lives in a vortex of connecting and reconnecting forms to create a whole entity. Though it has structure, it remains in a constant state of flux, with flexibility where and as needed to sustain and evolve organization objectives. Where authority, knowledge, and trust in your people is given, you'll find healthier processes.
For all the process automation there is and the benefits it brings, there is still a human response — be that in the designing of, participating in, or receipt of the outcome. If you are stuck in a business approach that is too process-centric, I recommend that you read the thoughts of Ivor McFarlane on Intelligent Disobedience and Standard + Case by Rob England .
ITIL® is a Registered Trade Mark of AXELOS Limited.
ITIL® Best Practice Books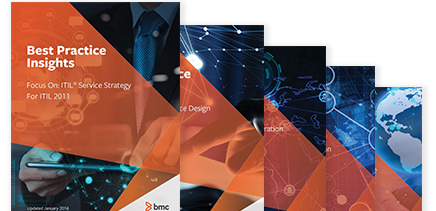 These free booklets highlights important elements from the latest version of ITIL® so that you can quickly understand key changes and actionable concepts.
Download Now ›
These postings are my own and do not necessarily represent BMC's position, strategies, or opinion.
See an error or have a suggestion? Please let us know by emailing blogs@bmc.com.