The world of service management has seen many opinions and approaches come and go. One framework, however, has persisted even as practices and technology have evolved. Over the last 30 years, ITIL® has remained the bastion of knowledge in service management, despite repeated criticism about its implementation and fit in today's dynamic digital environment.
The latest version, ITIL 4, has been developed to address some of these short comings by offering a practical and flexible basis to support organizations on their digital journey.
So where can we get information on ITIL? There are a variety of publications that cover various aspects of this service management framework. Let's look at some.
(This article is part of our ITIL 4 Guide. Use the right-hand menu to navigate.)
Axelos books for ITIL 4
The Axelos store is the first source of books on ITIL. Axelos, the joint venture UK company that owns the copyrights to ITIL and other best practice frameworks, has an online store that provides both physical and digital books.
The main publications covering ITIL 4 include: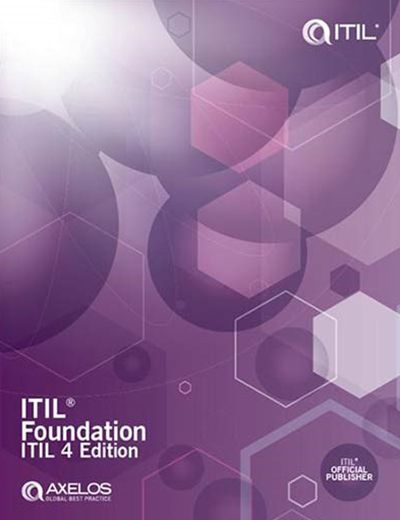 Published in 2019, this book gives readers the understanding of how the ITIL framework has evolved to adopt modern ways of working, and explains the new holistic end-to-end view of service creation by introducing:
The four dimensions of service management
The service value system
The service value chain concepts
The book serves as a guide to those planning to sit for the ITIL 4 Foundation examination and has a unique twist to service management publications by introducing a case study of a fictional car hire company that is currently evolving and its journey of adopting ITIL best practices.
(Read about The Phoenix Project, a novel about DevOps in the workplace.)
Published in 2020, this book builds on the ITIL Foundation concepts and the case study by covering the 'core' service management activities involved in creation, delivery, and support of services through value streams.
Two value streams are covered:
One to create a service
Another to support an existing service
Other service management concepts covered include the evolution of professionalism, use of information and technology, prioritizing work, and managing suppliers.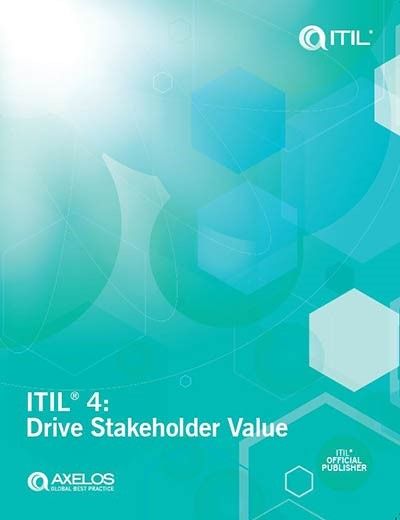 Also published in 2020, this book continues to build on the ITIL Foundation concepts by covering the types of engagement and interaction between a service provider and its stakeholders—i.e. customers, users, suppliers, and partners.
The book is structured through the lens of a seven-step customer journey that translates exploring opportunity and demand into value realization through products and services.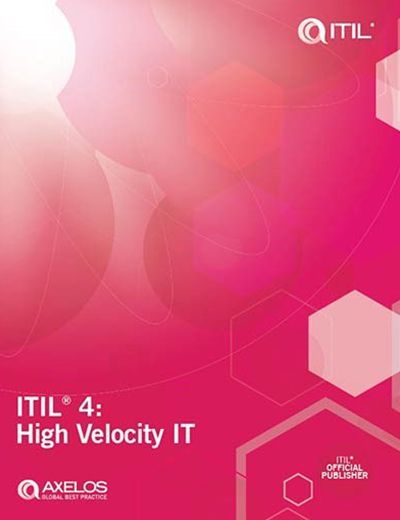 This book explores the ways in which digital organizations and digital operating models function in high velocity environments, focusing on rapid delivery of products and services to obtain maximum value.
It covers: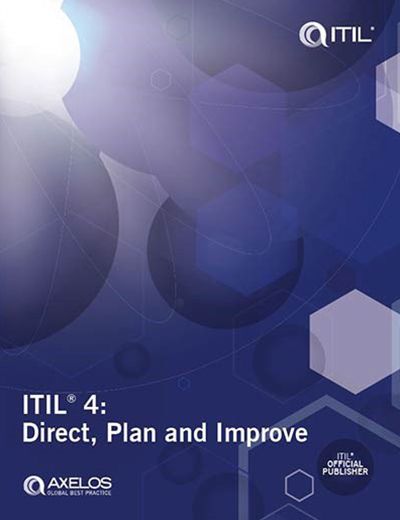 This book introduces a practical and strategic method for planning and delivering continual improvement with necessary agility. It focuses on create a 'learning and improving' IT organization, with a strong and effective strategic direction.
Key concepts covered include: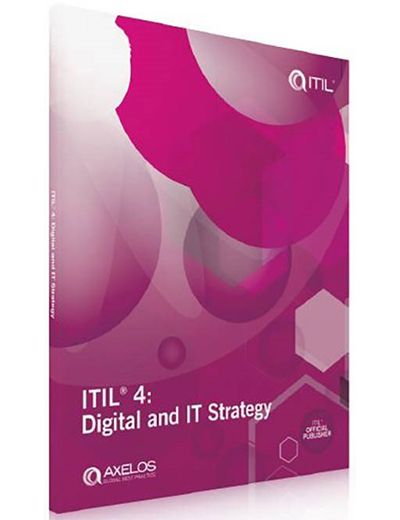 This 2020 book builds on ITIL Foundation concepts by examining the role of strategy in a digital enabled organization. The book walks you through a digital and IT strategy journey aligned to the ITIL continual improvement model.
It also covers the strategic capabilities needed to compete in a digital world including:
Digital leadership
Managing innovation and emerging technologies
Managing risk
Structuring for digital business
Previous ITIL books
Apart from ITIL 4, the Axelos store still has a wealth of knowledge from the previous ITIL version. You might find these useful in terms of understanding:
The evolution of ITIL
The origin of fundamental concepts, which have not changed
Some books that cover these topics include: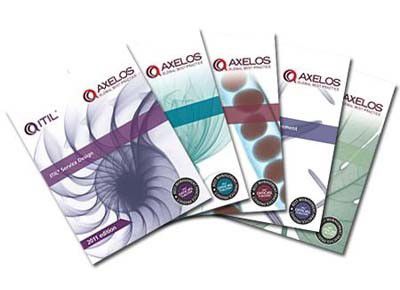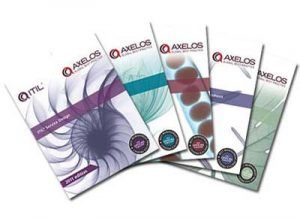 Published in 2011, these five books cover the ITIL service lifecycle looking at principles, processes, technology considerations, roles and responsibilities, implementation, challenges, risks and critical success factors across the five service management lifecycle stages:
This 2016 book covered an existing gap in the ITIL v3 framework, by providing practical advice on how to adopt and adapt ITIL within the day-to-day service management work practices.
It introduced ITIL guiding principles and built on other relevant ITIL implementation aspects such as:
The CSI approach
Metrics and measurement
Communication
Organizational change management
It also came with a toolkit that practitioners could adopt for their organizations.
Other ITIL 4 books
Apart from Axelos, there have also been independent authors who have penned insights on ITIL 4 based on the previously mentioned publications. The main topics covered in these books are exam prep, implementation guidance and quick reference guides.
Some of the books that caught my eye include:
Cliffs® Notes for ITIL 4
Written by Jan van Bon and published by Van Haren in 2019, this guide summarizes the key ITIL 4 concepts and provides a quick reference for anyone wanting to understand what ITIL 4 is all about—without having to read through the entire guidance.
Passing ITIL 4 Foundation Exam
Written by Claire Agutter and published in 2020, this book provides an overview of ITIL 4 for passing the ITIL 4 Foundation Exam. It goes beyond to cover some practices and concepts that are not addressed as part of the Foundation syllabus.
Real-world advice
This 2021 book by Jeffrey Tefertiller provides some real-world advice on understanding and adopting ITIL 4 for service management in your organization.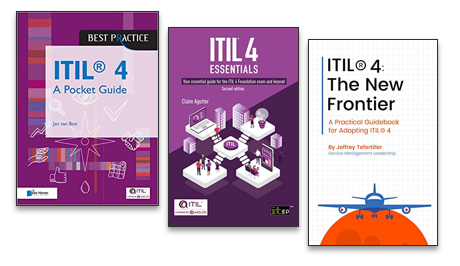 Related reading