Whether you're running a Help Desk or a Service Desk, one of the more important IT Support metrics to track is first contact resolution (FCR). First contact resolution is the percentage of incoming service calls that are resolved during the first interaction with the customer, eliminating the need for the customer or IT Support to follow up with a second contact.
Why makes FCR critical?
Tracking your IT Support FCR rate is important for two reasons.
One, first contact resolution is a key driver for customer satisfaction, which should and must be measured. High FCR rates are usually associated with high levels of customer satisfaction. FCRs can also be measured in tandem with other key metrics such as average Talk Time for service calls (the amount of time an agent spends with a customer during a call) as a combined metric for measuring customer satisfaction. An industry maxim states that Fast Talk Time averages combined with low FCR rates may be a signal of low customer satisfaction.
Two, FCR rates also affect IT Support staffing. Low FCR rates usually indicate more follow-up calls for customer issues, which require more agents to service the available calls. A high FCR rate may indicate that IT Support is properly addressing customer needs the first time, reducing or eliminating the need for the customer or IT Support to follow up with a second contact.
BMC Helix - The Future of Service and Operations Management
BMC Helix is the first and only end-to-end service and operations platform that's integrated with 360-degree intelligence. Built for the cloud, this reimagined service and operations experience is unrivaled, giving you: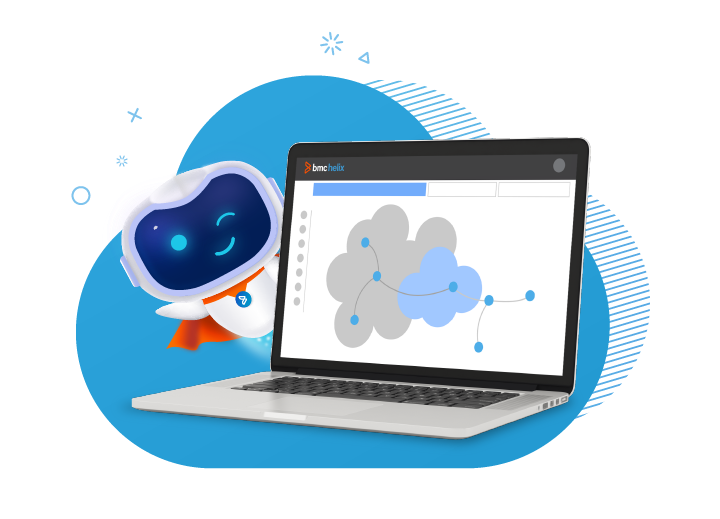 Single pane of glass for ITSM and ITOM functions
BMC Helix ITSM optimized for ITIL® 4
Enterprise-wide service including IT, HR, Facilities, and Procurement
An omni-channel experience across Slack, Chatbot, Skype, and more
Cloud native micro-services platform for your enterprise
Automation with conversational bots and RPA bots
More than 7,500 IT organizations trust BMC ITSM solutions. See why and learn more about BMC Helix ›
How do you measure FCR?
Given that you can't improve what you don't measure and you can't measure what you can't define, how do you define FCR? Here's the simple equation for measuring FCR.

Unfortunately, FCR measurement quickly gets complicated, especially in the following areas.
1. Which tickets are eligible for FCR tracking?
Many tickets simply can't be resolved on the first contact. Some examples of non-eligible FCR tickets include hardware requisitions; software rollouts; and inquiry calls for local or regional issues, such as an email or Internet outage which will generate a lot of tickets. It's important to define which tickets are FCR-eligible and only count those tickets when calculating your FCR rate.
2. Defining first contact resolution
Many people assume first contact resolution means that if the customer contacts IT Support and IT Support solves the issue in a single unbroken contact, the ticket was resolved on first contact. But what if the customer contacts IT Support, the agent performs level 1 diagnostics, and then hands the ticket off to a level 2 agent as a live transfer. If the level 2 agent was able to solve the issue on the handoff from the level 1 service agent, was the ticket resolved on the first contact? Some organizations would say yes, while others might so no. It's important to determine boundaries for which tickets to include in your FCR rate.
3. Deciding whether a ticket was resolved on first contact or not
It's not a trivial question as to who determines whether individual tickets were resolved on first contact. Some of the more common ways of assigning first ticket resolution status are:
The ticketing software determines if the ticket was resolved on the first call and automatically marks the ticket as an FCR resolution (automated counting).
The IT Support agent decides whether the ticket was resolved on the first contact and marks the ticket as such (agent reporting).
The customer is issued a post-call survey asking whether the ticket was resolved on the first contact, and the ticket is marked yes or no on first contact resolution based on their response (self-reporting).
Again, it's important to determine how FCR-eligible tickets are scored and use the same process for marking whether each ticket was resolved on first contact.
4. Reopened tickets
If a ticket that's marked as FCR resolved is reopened because the issue recurred, is its FCR rating revoked? Its common practice for organizations to keep a ticket open for 24 hours after resolution, if the customer contacts them and tells them the fix didn't work. It's important to take reopened tickets into account when determining your FCR rates.
These issues are critical to performing honest FCR tracking. Make sure you have your FCR eligibility and tracking criteria defined, that all involved parties know your FCR criteria, and that your system is set up to count FCR tickets based on that criteria. Being consistent in marking and counting FCR tickets is critical to getting an honest count.
Four tips for improving FCR
Four of the more popular ways to FCR service rankings are:
Empowering tier 1 support to perform tier 2 tasks – Eliminate the need for tier 1 support agents to escalate certain calls to tier 2 support by giving them the knowledge and authority to solve common issues. If it's common for example, for a tier 1 agent to escalate email address changes to tier 2 support, consider whether you want to train and authorize tier 1 agents to perform this task. Look at the items that tier 1 typically escalates and ask whether any of them can be accomplished by tier 1 agents with the right authorities and a script for making the change or fix. The more tasks or tickets that tier 1 agents can solve, the more often the task will be completed on first contact.
Create knowledge base items for common, easily fixable items. One of the reasons that tickets get escalated is that the customer or tier 1 support doesn't have the knowledge to fix the ticket themselves. Analyze incoming tickets and determine which items can be easily fixed by the customer or lower level IT support through a knowledge document. Make those knowledge documents accessible and your first contact resolution rates will increase, as specific incidents, events, and requests won't need escalation.
Automate common problems – Implement self-service automation for common ticket items. As an example, one of the most common IT support items is password resets where the customer's password has expired or they forget their password. Implementing and training your customers in using an automated self-service password reset system would provide immediate help in resetting expired or forgotten passwords, particularly on weekends when fewer IT support personnel are available. Automation can increase customer satisfaction if it can easily fix a problem without having to contact the support desk.
Improve the process – Perform ticket analysis to determine where the customer's common pain points are, where things frequently go wrong and need technical support to fix. Then fix those problems. Issue elimination improves FCR rates. It also reduces the number of IT support calls.
Correctly implemented, first contact resolution is an important IT support metric for improving customer service satisfaction. Using this simple metric on a regular basis can help you determine whether you're implementing the proper steps to increase customer satisfaction.