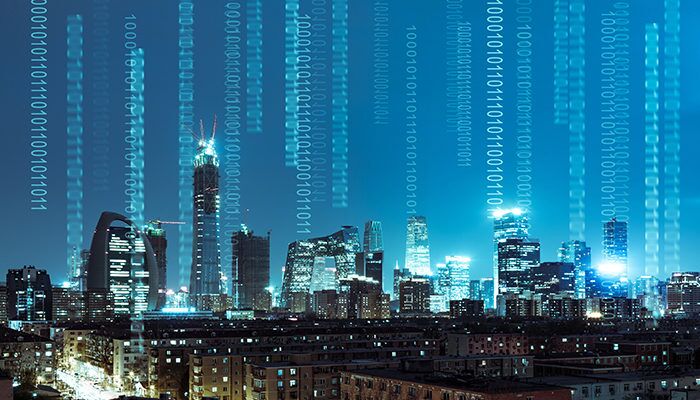 We're really pleased because once again, Control-M soared to the top of the Enterprise Management Associates (EMA) Radar for Workload Automation. The report, which evaluated 14 vendors and included interviews with 100 business users, rated Control-M as a 2017 Value Leader and the strongest product. In addition, Control-M also received the award for Best DevOps Support. In fact, the solution achieved the highest overall score score on functionality, architecture, and integration — a level of recognition that it has received in numerous prior EMA assessments.
At BMC, our focus on innovation is driven by staying close to what our customers are doing and the challenges and opportunities they foresee in the future. As a result of this approach, Control-M has evolved to deliver the next wave of IT automation – digital business automation – that adapts workload automation and job scheduling to modern technologies and processes.
Download the report to get more details on the EMA analysis and learn about features that can help your organization gain a competitive advantage with digital business automation. This snapshot below zeroes in on where BMC appears on the EMA radar screen.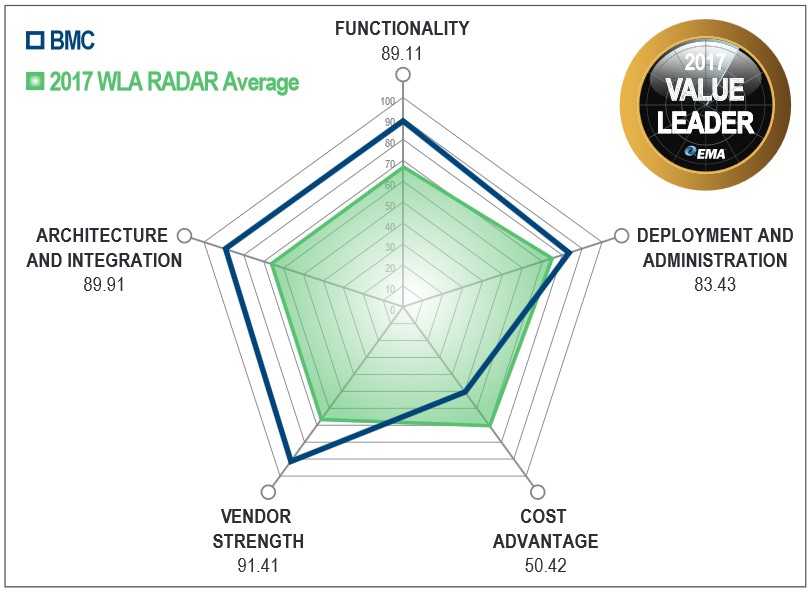 According to the report, "Control-M is an outstanding choice for organizations that intend to give Workload Automation its rightful place as a data center discipline with significant business impact."
Download the full report and learn:
Details about how the architecture was evaluated
What to look for in terms of integration and interoperability
The types of features evaluated and how ease-of-use contributes to greater functionality
Additional key features and criteria for evaluating a vendor and solution
What customers say about the advantages of Control-M
EMA Names BMC's Control-M Value Leader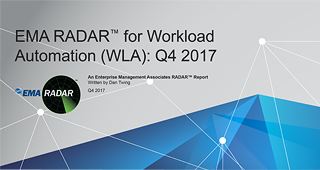 See what puts Control-M ahead of the competition in Enterprise Management Associates' Radar Report for Workload Automation.
Download the report ›
These postings are my own and do not necessarily represent BMC's position, strategies, or opinion.
See an error or have a suggestion? Please let us know by emailing blogs@bmc.com.