In previous years, the main priorities of the chief information officer were to support business as organizations developed backend technology as well as to "keep the lights on". These leaders were seen as trusted operators that focused almost exclusively on providing operational discipline while enabling technologies that were efficient, cost-effective, and reliable.
As digital continues to evolve and take over business as we know it, the role of the CIO is quickly expanding beyond that of technology manager into a full-blown partner of the organization, helping to transform business operations while driving significant growth factors. The new state of CIOs is rapidly changing, and these trusted operators must change, as well.
BMC Helix - The Future of Service and Operations Management
BMC Helix is the first and only end-to-end service and operations platform that's integrated with 360-degree intelligence. Built for the cloud, this reimagined service and operations experience is unrivaled, giving you: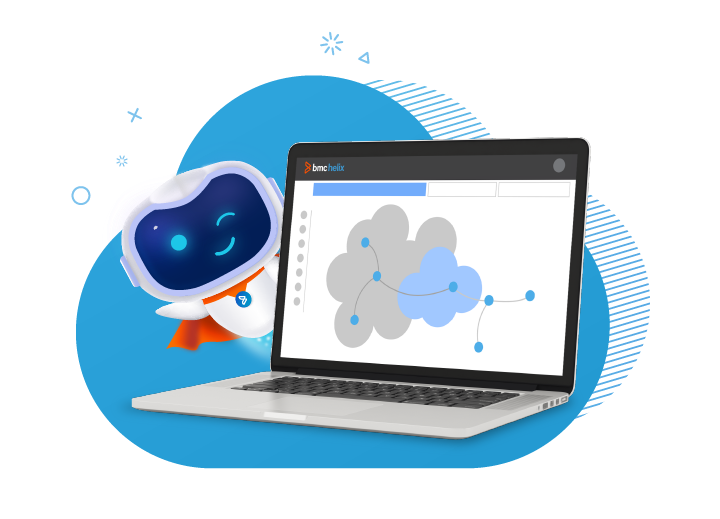 Single pane of glass for ITSM and ITOM functions
BMC Helix ITSM optimized for ITIL® 4
Enterprise-wide service including IT, HR, Facilities, and Procurement
An omni-channel experience across Slack, Chatbot, Skype, and more
Cloud native micro-services platform for your enterprise
Automation with conversational bots and RPA bots
More than 7,500 IT organizations trust BMC ITSM solutions. See why and learn more about BMC Helix ›
CIO Changes in the Digital Enterprise
For the past three years, leading research has been released by Deloitte on the current state of the CIO role, sharing insights as to what top companies are doing to be considered leaders in their field, as well as what will likely be required for CIOs in order to remain relevant in the coming years. Deloitte's 2018 global CIO survey interviewed over 1,100 CIOs and 300 CXOs and its findings are just as important as ever.
There are a few pieces of the report that are of particular interest in order to further understand the new direction of CIOs in the digital enterprise. To start with, about 10 percent of this year's survey respondents are referred to as "digital vanguards". These organizations are considered strong leaders in the field who have advanced farther in the journey of incorporating technology into their business strategies than others. They often have a clear digital vision and strategy that allows them to be seen as a market leader in terms of emerging technologies. These vanguards serve as a guide for the direction digital initiatives should go.
Another important result from the survey is that 96 percent of executives say that digital is a strategic business priority, yet only 26 percent of these say that their organization actually has an enterprise-wide digital strategy. While this gap is alarming, CIOs can utilize this as a point of impact and evolution within their growth plan. CIOs can look at this gap as an opportunity to help define, shape, and lead the strategy themselves, furthering their leadership change.
The New State of CIOs
In order to shift from a major support role into a complete partner of the business will necessitate a shuffle of priorities for the CIO, requiring a revision of typical duties and skill-sets.
Emphasizing Tech Fluency
One of the biggest points of emphasis in this year's report is the concept of CIOs increasing tech fluency to build a solid foundation for vital relationship-building efforts.
A strong tech fluency program can provide information about the promise and scalability of emerging technologies, the latest research and technology trends, as well as new understandings of the best way to manage legacy core systems. By sponsoring programs to help lead the rest of the company, CIOs can improve their own technical language literacy while at the same time leading broad discussions with other business departments to encourage continuous learning.
According to Deloitte's research, CIOs are 1.5 times more likely to report strong or very strong relationships with other business units when they customize their tech fluency efforts. This effort ensures that the entire organization has a shared vocabulary, extending all the way to the board.
Leading the Digital Agenda
In order to spearhead the digital strategy and agenda, CIOs must further the IT organization and completely transform it by putting focus on the tech talent and culture of their company, placing proper funds and budget on areas of emphasis, and looking closer at the IT operating model as a whole.
Some of the capabilities for the CIO that will be vital for this business transformation and growth include:
Focusing on innovation and understanding how to align new technologies to support current and future business demands
Developing and communicating a clear vision for how technology will be cohesively included in the business strategy
Cultivating relationships with influencers and leaders across the organization as well as the industry
Creating a high performing culture that attracts and retains top talent
Further developing leadership values that focus on providing direction, empowering others, and harnessing innovation
When looking at results from the digital vanguards on this topic, 57 percent list innovation as their top business priority, followed closely by customers at 56 percent, and growth at 48 percent. It is apparent these leading CIOs are already revolutionizing their skills and recognizing the importance of innovation in this rapidly evolving landscape.
Driving Innovation and Transformation
Finally, CIOs must look to the future at emerging technologies, strategically prioritizing innovative projects, building business cases, and delivering proofs of concept. This is a vital period for those CIOs who are ready to strategize and help to execute the organization's next moves, informing, shaping, and leading the future digital efforts.
Conclusion
The beginning of this new digital era is the perfect time for CIOs who are looking for an opportunity to hone their leadership skills and help their organization define its digital agenda. By leveraging digital technologies to streamline business processes, drive new business models, and engage customers, CIOs will be able to become full partners in shaping the future of the business.
As technology leaders, CIOs who are able to provide innovative visions, display solid communication, and build strong relationships will have one of the most important roles in driving digital initiatives in the coming years. These trusted operators are now in a new position to command more responsibility and impact than ever before.