Are you in the stages of defining and setting up your business' ITSM strategy? Perhaps you're redesigning yours and are looking at all your options. If so, you'll likely be faced with the decision between setting up a service catalog or a service portfolio (or both!). Here is what those terms mean, along with a handy guide for selecting the option that is right for you.
What is a Service Catalog?
With a service catalog, you can empower users by telling them exactly what is currently available to them. They can even set everything up right from a portal, making it a breeze for IT to track service tickets.
BMC Helix - The Future of Service and Operations Management
BMC Helix is the first and only end-to-end service and operations platform that's integrated with 360-degree intelligence. Built for the cloud, this reimagined service and operations experience is unrivaled, giving you: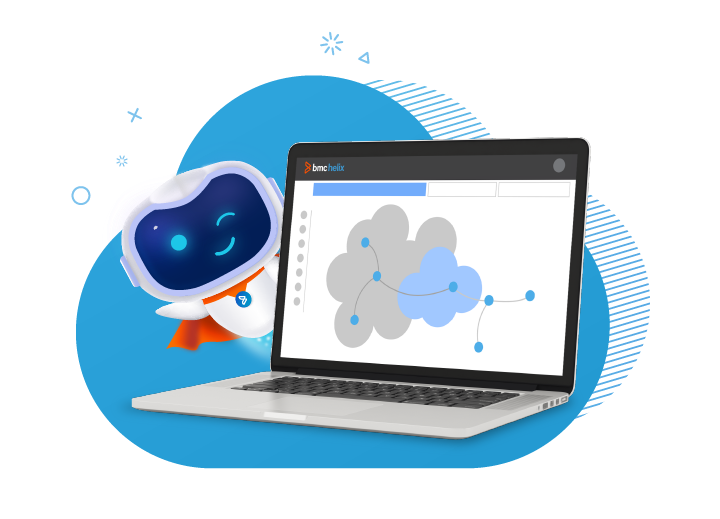 Single pane of glass for ITSM and ITOM functions
BMC Helix ITSM optimized for ITIL® 4
Enterprise-wide service including IT, HR, Facilities, and Procurement
An omni-channel experience across Slack, Chatbot, Skype, and more
Cloud native micro-services platform for your enterprise
Automation with conversational bots and RPA bots
More than 7,500 IT organizations trust BMC ITSM solutions. See why and learn more about BMC Helix ›
A service catalog is a listing of all of the products and services your IT department currently offers. It includes any hardware you can provide and/or install, as well as any software and applications you offer. The service catalog allows users to log in, select the services they need, and make a request for them. It streamlines the way users interact with the help desk and also serves as a tracking system for user requests and the progress of the help desk in terms of getting requests taken care of.
If the help desk has a wide variety of services to offer, the service catalog can be divided into categories with a comprehensive list of products and services under each category. This helps users find what they need in a large catalog. The defining characteristic of a service catalog is that it lists only items that are currently available, not what used to be available or has been retired or what will be made available in the future.
What is a Service Portfolio?
A service portfolio is a complete listing of all of IT's products and services. It includes both what has been retired and is no longer available and what is upcoming in the future, as well as what is offered now. For instance, if all your machines are now running Windows 10, then the service catalog would only list Windows 10 as an option, whereas the service portfolio may list Windows XP, Windows 7, Windows 8, and Windows 8.1 with an explanation regarding when each product was retired.
Which Do We Need?
There are great reasons just to offer a service catalog. But there are also good reasons to offer a full service portfolio. Or, you could provide both if your department is able and willing to maintain it all.
There are good and valid reasons to consider either option, as well as both. For instance, some IT departments might not want to list products and services that have been retired because users might insist that they get access to them anyway. For example, some users might want to keep Windows 7, even though the IT infrastructure has moved on to version 10, or they might want to keep using their old Blackberry device even though the rest of the organization has migrated to Android devices.
Conversely, a benefit of a service portfolio is that it provides a historical perspective on where the company's IT has been, where it is now, and where it's heading in the future. This can help for issues like budgeting, judging user interest in new technologies and platforms, and generating excitement for upcoming projects. It is perfectly acceptable to manage both — just realize that this takes time and effort. Neither type of service portal is much good to either IT or to the users if it isn't well maintained.
Whether your organization chooses to manage a service catalog, service portfolio, or both is merely a matter of what your user base has come to expect from the IT department. There are many options to consider when it's time to develop your ITSM solution, and BMC can help.