This year, Compuware joined the BMC family. Learn about the latest product updates and get a sneak peek of what's coming next.
If you missed the BMC Exchange 2020 keynote you can watch it here.
The Autonomous Digital Enterprise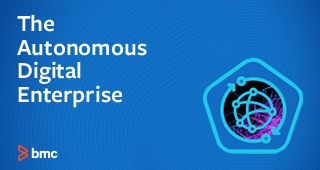 Learn about the basic elements of the Autonomous Digital Enterprise in this Executive brief.
Download e-book ›
See an error or have a suggestion? Please let us know by emailing blogs@bmc.com.