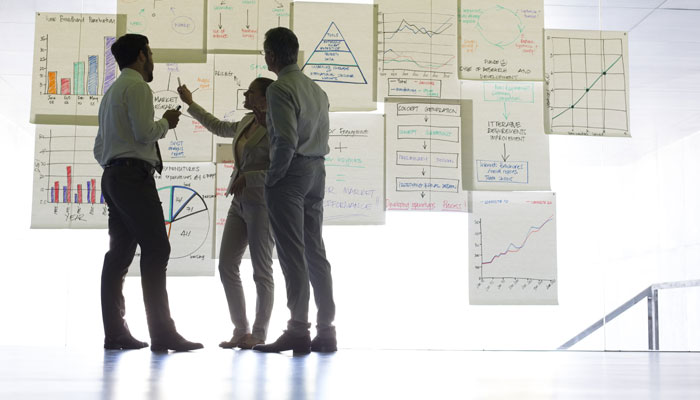 Every IT leader wrestles with operationalizing a new software solution or business application for the enterprise. After advocating for the need to secure the budget as well as researching and getting approval for the solution selected, it isn't a clear path to how your team and your end users will actually be successful. Moreover, the new technology needs to be released sooner rather than later so that the senior leaders who approved it quickly see positive results.
Depending on the nature of your organization's business, there may be a mix of technology skill from self-taught and homegrown to those who only use business applications for a very small portion of their daily tasks for which IT leaders need to make a roll out plan. Not only does the roll out need to address the uneven abilities, but also how to ensure no matter the issue that arises, the end users have a strong, positive experience so that the change takes root. That positive experience for the least technical end-user is most critical but also the largest indicator for long-term system change. A poor first impression is extremely difficult from which to recover.
Assessing Your Organization
As a solutions company, we have seen clients from different industries do well and not so well operationalizing software products. Those companies that have a large end user base with a core skill set that is not oriented to using computers often have the greatest difficulty. As an example, we assisted a global food service company that handles all the food supplies for restaurants, canteens and snack shops that buy from them. Their main end-users are chefs and restaurant general managers whose core skill set is around creating and delivering menus and food offerings for their locations to turn a profit. Most of their business critical time is going to be doing anything but sitting behind a computer.
As food items are sold, stock will need to be re-ordered which in today's world means via computer. That ordering system needs to be an easy experience as well as customized for the industry-specific requirements. To save money, we have seen these types of companies invest fewer resources on IT from planning to releases – when in reality they need to better plan for and invest in support they need to make a successful launch and acceptance of the new system.
Another key indicator for IT launch needs is the proportion of "homegrown" IT and those with the skills needed to use the new system. When end users are new to the system, many who do not have a core skill set in technology will likely want to speak to someone to walk them through it. Does your team have the ability to answer those questions easily, with confidence and create a positive experience for your non-technical users? If you know your team needs more run time with the product, yet you're under pressure to launch quickly – you will need an alternative to get you to at least 80 percent ready for the launch.
Addressing the Needs
IT leaders have many roll outs in their careers – some go better than others and some the adoption takes off and others are less effective. Much of the opportunity for success happens based on the strength of the roll out plan and focus on end user community. When you put your roll-out plan together, did you successfully identify and plan for all stakeholder and process needs? More important, have you made sure your team not only knows the product, but even further is ready to provide a positive experience for end users? IT training is critical to the plan from IT through the end-user. Of course, there isn't always enough time, enough budget or enough clarity around what all the end users want to have in the new system.
In the case of our global food service IT leader, there was only clarity around 80% of the total capability the business wanted. There was a significant need to get the product to the end users quickly because the current system was almost failing creating significant challenges for the business. Therefore, the roll out needed to happen quickly and simultaneously create a positive experience so that they could secure helpful feedback driving the remaining 20% of capability to plan and execute.
To address these needs, the customer opted for interim operational support for the first 90 days after the product Go-Live. By going this route, the IT team had the ability to learn by working side-by-side with a product expert as tickets came in, were queued, reviewed and responded to. This allowed the IT team time to grow their skill with the product and the types of questions that would come in from their non-technical end users as well as how to most positively resolve those cases. It also helped ensure that the feedback they received on the additional functionality needed by the field wasn't eclipsed by complaints. Finally, it gave them the insight needed to plan for the IT training of their team to fully ensure certified product knowledge was on-site.
If you would like to learn more about interim operations support for your BMC product, please fill our form to receive a call back. If you would like to learn specifically how our Consulting Services can help, please check out our Day 2 Operations datasheet.
Talk to a BMC Expert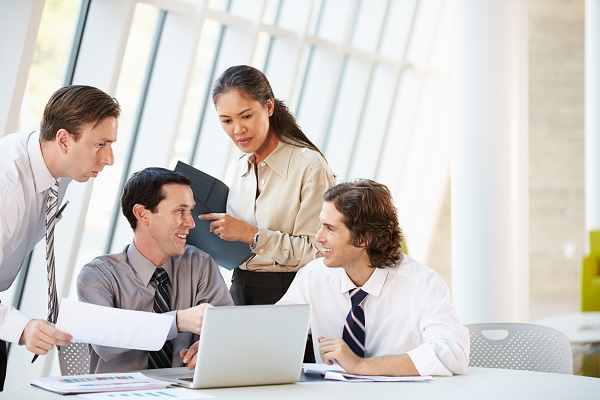 Our expert IT consultants use proven methodologies to help you optimize costs, reduce risk and see a faster return on your IT investments.
Contact BMC Consulting ›
These postings are my own and do not necessarily represent BMC's position, strategies, or opinion.
See an error or have a suggestion? Please let us know by emailing blogs@bmc.com.