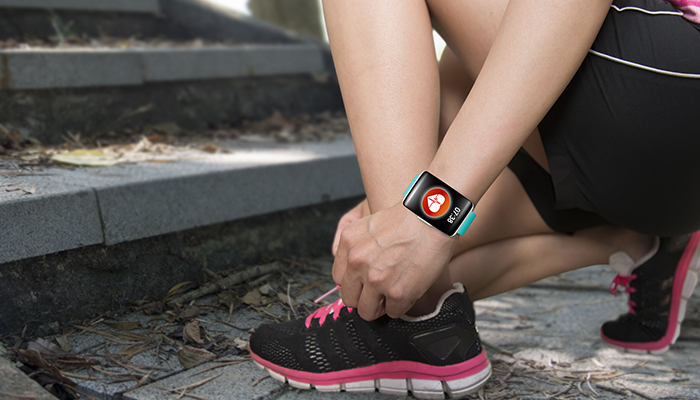 Are you working for a digital enterprise?  Before answering, you might ask, "What is a digital service?" Here is a definition developed through conversations with businesses, government organizations, thought leaders and industry analysts: "Digital services are mobile-first applications that are intuitive and intelligent, bringing contextual information to people based on who they are, where they are, and what they are trying to do. They provide automated self-service, crowd-sourced collaboration, and are continuously refined at high speed." You can read more about this here.
Even with a definition, if you are running IBM mainframes, many of you will say "no, not yet." But surprisingly, chances are that you already are working for a digital enterprise. As enterprises add web and mobile capabilities for their customers, the foundation for many of those applications is in the mainframe. According to IBM, 91 percent of new customer-facing applications access mainframes.
But what matters to mainframe IT is whether the disruption caused by digital services will impact how they should manage the platform. And that brings us to the Apple Watch and the mainframe.
The web site of a securities trading company advertises that customers can access their accounts in a variety of mobile ways, include via the Apple Watch. From their watch, they can monitor market headlines, view quotes and news, and initiate orders. On the surface this may not seem to make any more difference to IT operations than if they access their account using a PC. But what makes digital business so disruptive is the difference in how the customer engages with the company's offerings–influenced by aspects such as their risk sentiments, collaboration, desire for confirming opinions, etc. It is the nature of the digital customer that creates a substantial shift in the engagement patterns, volumes, and performance expectations the customer will bring to the engagement.
An example of a trading company customer engagement model on the Apple Watch highlights the changes IT will see. With their portfolio information available from their watch, every time the customer checks the time, they may see market headlines or news. They may be reminded that they have investments and be impelled to check their status. Let's further imagine that they see news or other information about a particular company, and they consider making a stock purchase. Digital customers are avid consumers of data, so they will explore all the information the company has regarding the target stock and the market it is in. They may then reach out to their connections to ask advice, or concurrence, or to suggest action, directing the connections to the trading company's site for more information. A similar sequence could be repeated many times over the course of the day as the customer is reminded of a tantalizing opportunity–every time they look at their watch. And failing to meet the customer's criteria for acceptable performance (e.g. not providing timely information) will introduce the thought of switching trading companies. While the barrier to switching here is not as low as, say, selecting Uber, it is something that can be easily accomplished.
In the digital service scenario, IT should expect to encounter five areas of mainframe operational impact:
Increased number of account transactions per customer than before going digital
Increased amounts of data, from capturing all customer interactions for compliance and fraud detection purposes, to customer demands for instant access to additional knowledge about the market and offerings that interest them
Widely varying access patterns and times, as the customer engages on his/her terms–time, place, and access method
Mobility-level performance expectations, where nearly "light-switch" response is demanded
Increased activity and data driving increased infrastructure costs, but without any corresponding increase in revenue from the customer
BMC has developed an approach for Digital Enterprise Management (DEM), anticipating what IT will need in order to become a collaborator and enabler of digital success. For organizations using IBM mainframes, BMC has innovated new IT management solutions that enable you to optimize your mainframe for digital business.
If you are managing the performance and availability of the mainframe infrastructure or data, you should count on the disruptions that are coming with digital services, and develop answers to these questions:
How will you proactively anticipate problems, when you cannot anticipate the engagement activity patterns, levels, or timings? As in the Apple Watch example, expect access patterns, volumes, and times to be radically different, overlaying and impacting the traditional activity you may know well.
What are you doing to prepare mainframe data to support digital services? You can count on new unconventional types of unstructured data in enormous data volumes that digital business will add to your data stores. What solutions do you have to manage, optimize, and secure the digital enterprise's most crucial element–its data?
How can you make the mainframe even more cost-efficient? The digital enterprise must balance the pressures of nearly instantaneous performance expectations, increased per-customer processing activity, and bottom-line business needs.
For the next day or two, whenever you check the time, think of the Apple Watch example, and consider what your own digital customer might want to do and how that will impact your mainframe. Ask yourself, "How ready do I feel?"
How Can IT Prepare Mainframes for Digital Business?

IT needs to adopt new techniques in the key disciplines of data management, infrastructure management, and cost optimization. Learn how to position your enterprise to capitalize on digital channels and maximize business success.
Annual BMC Mainframe Survey
The 14th Annual BMC Mainframe Survey 2019 reports optimistic trends about the mainframe's role in emerging and established businesses.
Download Now ›
These postings are my own and do not necessarily represent BMC's position, strategies, or opinion.
See an error or have a suggestion? Please let us know by emailing blogs@bmc.com.