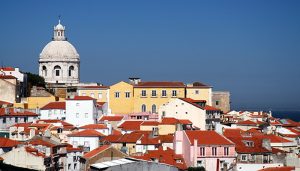 I had never been as excited for an IDUG conference as I was last year. For the first time, IDUG EMEA was held in my home country and I was so proud and excited to host my esteemed colleagues there. And of course, as any host experiences, there was also a bit of anxiety. However, the event went off without a hitch and the spirit and enthusiasm of the 2016 edition of IDUG EMEA will be a hard act to follow. I wanted to offer my thanks to all of the DB2 professionals that found their way to Belgium and made it such a memorable conference.
And memorable it was. Not in the least due to a high number of newcomers and first time speakers who attended, bringing new energy and ideas to the conference. First time speakers like Julia Carter, from Lloyds Banking Group, made it directly to the top of the list of our highly rated speakers. Also, BMC's solution session presented by first-time speaker, Fernando Bueno of RSI Spain, was insightful and informative.
Other key elements of the IDUG conference, as always, were the many opportunities to talk face-to-face with innovative exhibitors.  We saw some first-time exhibitors here as well. I'm sure you all remember the excellent and devoted teams doing their best to answer your questions and engage with you – we all take the Expo seriously and it shows.
And now it's time to look forward.
If it is at all possible, I am even more excited for the IDUG 2017 edition. We will reconvene from all over the globe in Lisbon, Portugal this year. It is without exaggeration one of the best locations that we've ever had for an IDUG EMEA conference. So please, make sure that you are there. What more rewarding opportunity could there be than speaking at IDUG EMEA 2017 against such a beautiful backdrop? We are honored to be able to congregate in such a historic and  beautiful city.
From my own experience, presenting can be extremely rewarding and fun. A successful presentation can bring you a great amount of pride and joy and give you many reasons to celebrate. If you are hesitating to submit, or think that you don't have an idea worthy of the audience, please don't! You do not need to be a veteran presenter to participate. People love to hear about personal experiences, how you approach things, and how small changes have had an impact on your work. Everyone was a first time speaker at some point! Ask your colleagues how speaking at IDUG had a positive, lasting impact on them. I bet you'll be able to judge from the smile spreading across their face as they reminisce with you.
Don't delay – launch your idea today and be an active part of this great conference. For now, all that you need to do is submit a catchy title, a short abstract, and a couple of highlights. When you are accepted you will still have a few months to create your content and deliver the final presentation material. The IDUG "Call for Presentations" webpage has lots of guidance and useful tips to help you. Don't hesitate. The deadline is April 24th but it will be here before you know it.
Boa sorte! Until we meet again at IDUG Europe 2017 in Portugal.
Annual BMC Mainframe Survey
The 14th Annual BMC Mainframe Survey 2019 reports optimistic trends about the mainframe's role in emerging and established businesses.
Download Now ›
These postings are my own and do not necessarily represent BMC's position, strategies, or opinion.
See an error or have a suggestion? Please let us know by emailing blogs@bmc.com.