Don't Accelerate IT and Have Your Virtualization Strategies Backfire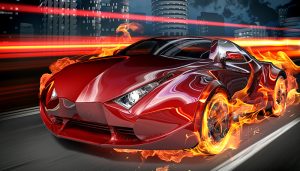 Virtualized computing environments have become the norm for many business processes. At a minimum, most small companies rely on cloud-based applications for email, web, and banking services. If you don't have some form of virtualization, chances are you're running a small business that does not have an online presence nor requires much, if any, electronic communication with customers, partners, or other franchises.
For enterprises large and small, virtualization is one of the most effective ways to leverage IT costs and generate revenue. Today's data centers typically have hundreds or thousands of virtualized server farms running everything from Microsoft SharePoint to custom applications using Java or .NET. Factor in databases and software-defined networks and it's apparent that IT has quite a lot riding on successfully deployed virtualized environments.
Modern, cost-effective IT operations must be quick and nimble in provisioning virtual resources. Applications that have a direct impact on the business bottom line run in these virtualized environments that must spin up, replicate, deploy, and/or recover data and processing capability in minutes—as opposed to what took days or weeks in the past.
It's no secret that virtualized infrastructure has become mandatory to remain competitive. CIO, TechTarget, ESG, Gartner, Forrester and others, tout the huge cost savings and benefits of virtualization. Enterprises are trading in tons of hardware and heavy infrastructure for virtual everything—converged infrastructure, software-defined data centers and networks, storage, backup and recovery, app servers, web servers, and databases. Virtualization and accompanying automation provide the assurance of continuous uptime that's required for business-critical, revenue-generating workflows.
Adoption rates have risen dramatically and most IT shops will tell you that the complexity of managing virtualized infrastructure is their biggest challenge. With so many people counting on the promise of lower costs and more efficiency to get your digital assets to market along with the inevitable growing pains associated with change, it's essential to have the proper tools in place to manage your processes before, during, and after the transition. If virtualized processes fail, a business can find itself slipping behind the competition in this fast-paced digital world.
Essential components of deploying and managing a successful virtualized infrastructure include:
Discovery and dependency mapping: Identify all virtual assets and define candidates for virtualization
Configuration and compliance assurance: Plan for and implement appropriate frameworks and segmentation for virtual assets
Monitoring and reporting: Track performance and availability; use actionable, real-time, and historical monitoring metrics to continuously optimize and report on the health of your virtual environment
Like a high performance engine backfiring, accelerating IT operations performance with faulty processes is risky. And while I do like the sound of a car revving up and then the warble of a little backfire from the muffler, there might not be a smooth road ahead for an IT manager with bad planning.
With next generation technology however, you can build better virtualization strategies and ensure that your company's business-critical processes get the results needed to remain competitive in today's data-driven, digital world — and drive full-speed ahead.
Get practical guidance for AIOps
IT operations teams have to work faster and smarter than ever to meet the demands of digital transformation. This e-book offers a practical, real-world look at ways artificial intelligence can improve the speed and efficiency of
ITOM
.
Download E-Book ›
These postings are my own and do not necessarily represent BMC's position, strategies, or opinion.
See an error or have a suggestion? Please let us know by emailing blogs@bmc.com.