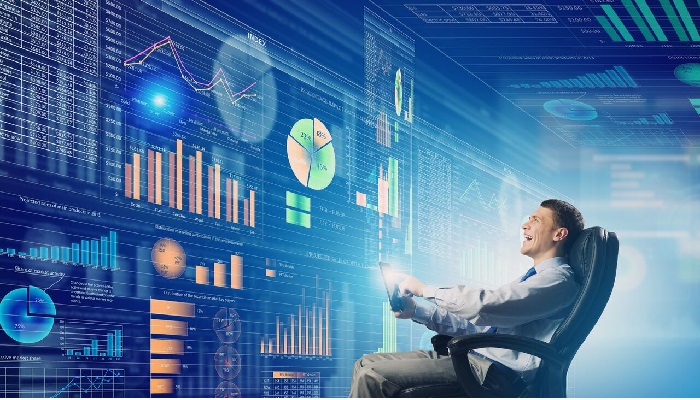 As many of you may have heard, we are making a decisive move into the SaaS-based infrastructure monitoring space. To kick start our innovation we've made an exciting strategic acquisition. On August 18th we announced the acquisition of the technology assets of Boundary, an Austin-based startup that developed the most intuitive, easy-to-use infrastructure monitoring solution I have seen to date. This SaaS-based solution is ideal for monitoring performance metrics on infrastructure and applications in public, private, and hybrid clouds as well as on-premises. This alone brings new and exciting value to our performance and availability portfolio—but, the most exciting aspect of this technology is the ultra-granular visibility you get. This solution provides second-by-second monitoring for web-scale applications. It watches the vital signs of your business every second of every day and gives you a real-time, streaming view of what's going on in your IT environment.
Why does second-by-second monitoring matter?
The second is the new minute. IT needs instant, real-time visibility into their streaming metrics. And they need that visibility because the applications they are monitoring are being consumed in second-by-second fashion. IT Ops and DevOps teams struggle to meet end-user demands with solutions that collect data at longer-time intervals—smoothing data patterns and leaving quick, but critical, spikes undetected—degrading the end-user experience.
Think about today's web-scale IT giants: Google, Amazon, Netflix, Facebook, and others. The applications and services used by these companies truly require second-by-second application performance visibility. But the reach of web-scale IT isn't limited to these giants. We see a new trend; Web-scale IT is happening from the start-up to the enterprise and everywhere in-between. We see it in the way that the digital enterprise is evolving. When we talk to our customers we hear more about the cloud than the NOC. We see agile release cycles completing in weeks instead of quarters. We hear more about continuous deployment and live updates. We hear about modern platforms and NoSQL databases.
IT is breaking into new territory. If they cannot simplify and streamline application monitoring to keep up with application development and end-user expectations, the resulting slow, underperforming services will cause unhappy customers to abandon their application or service.
That is why we chose to take TrueSight Pulse, formerly Boundary, to market today at Engage 2015.
The value that TrueSight Pulse will bring to customers is huge. As a SaaS solution for real-time monitoring and alerting that watches streaming metrics from web-scale applications and underlying cloud and on-premises infrastructure, it will deliver extreme agility and scalability. TrueSight Pulse provides second-by-second monitoring for IT Ops and DevOps teams that need to quickly centralize events, alerts and notifications from today's modern platforms—including deep visibility for Amazon Web Services (AWS).
The intelligent capabilities in TrueSight Pulse for monitoring and alerting provide rapid root-cause identification and have the cross-component visibility needed to spot misconfigurations or degraded performance. When IT and DevOps teams have fine-grain visibility into cloud-based deployments to help them develop, troubleshoot, and deliver solutions quickly, they can move as fast as their applications.