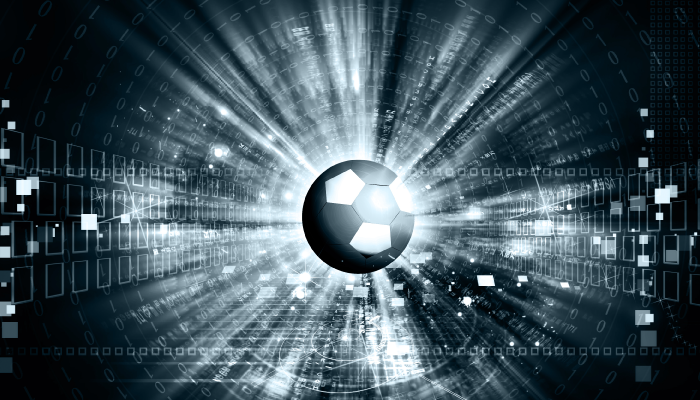 Nine weeks ago "mainframe" was a foreign word to me. My first day here as an intern was a beginner's crash course on everything mainframe. I have learned the mainframe is essential to all kinds of data transactions worldwide – about 80% of the world's corporate data to be more specific. In fact, the CICs application server that runs on the IBM mainframe is able to process 1.1 million transactions per second. That's 100 billion transactions in a single day. Parents everywhere suddenly wish they had the ability of a mainframe computer. If I had a dollar for every time mother yelled calmly said "I can't do a million things at once" I could probably retire right now.
While I'm still no expert in mainframe, I do know a lot about sports. I'm entering my senior season of soccer at Chapman University, marking the end of my 15 year career. If there's one thing to understand about soccer it's that the better team doesn't always win. It's a cruel game of chances that can haunt you if you don't capitalize. There are no timeouts, no instant replays, and no challenges – the calls are final. Referees try to make sure goals are fair and fouls are managed, but humans are imperfect, and referees are definitely no exception. As you can imagine – and I can tell you firsthand – countless games have been decided by the calls of the referee. But thanks to the technology of the mainframe, referees have a little less to worry about.
In the FIFA 2014 World Cup, 14 cameras were set up to capture goal mouth action. The data from these cameras was sent to a mainframe computer that analyzes each goal, and in turn sent a signal to a watch worn by the referee to confirm that a goal was scored (Data Train). Not only does this reduce the chance of error, it also doesn't disrupt the pace of the game. Referees aren't having to spend 10 minutes to deliberate whether the ball crossed the goal line or not. The pace of the game is something that sets soccer apart from all other sports. You have 90 minutes. There's nothing you can do to stop the clock, there's nothing you can do to buy yourself time to regroup.  Other than halftime, you have to make adjustments on your own during the run of the game. The ability to make those adjustments is what separates the great from the really good.
This goal-line technology is now used in the top European leagues and at major international events. If you watched any of the Copa America or the European Cup this summer, you witnessed the mainframe at work. In the championship of the European Cup, both France and Portugal had shots hit off the post. Without goal-line technology and at the intense speed of play, these are the kinds of close shots that could be mistaken for goals, and who knows, maybe France would be lifting the trophy instead of Portugal. So even though I still don't know everything about the mainframe, for the sake of soccer and my own favorite professional and national teams, I'm very grateful the mainframe is around.
Read more about BMC solutions for your mainframe.
Annual BMC Mainframe Survey
The 14th Annual BMC Mainframe Survey 2019 reports optimistic trends about the mainframe's role in emerging and established businesses.
Download Now ›
These postings are my own and do not necessarily represent BMC's position, strategies, or opinion.
See an error or have a suggestion? Please let us know by emailing blogs@bmc.com.