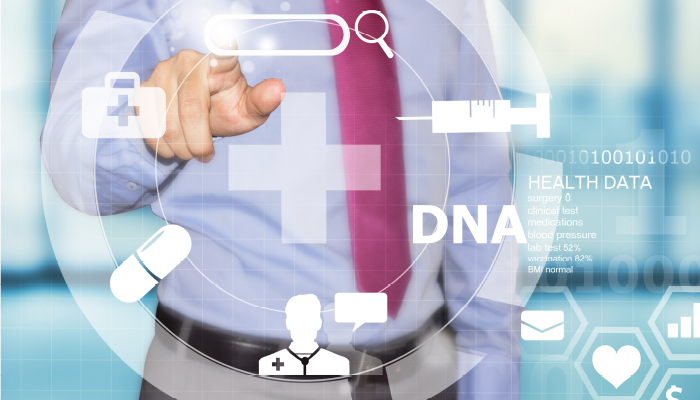 HealthMEDX provides electronic medical records (EMR) solutions for long-term, post-acute, home care, and hospice providers. As vice president of infrastructure, one of my main objectives is to empower our end users—the physicians, nurses, clinicians, pharmacists, administrators, and executives who work at the facilities of our customers and their partners. That sounds simple, but, as many IT organizations are discovering, user empowerment is not easy to achieve.
Today's users are far more sophisticated than those of just a few years ago. In their personal lives, they're constantly interacting with digital services in a self-service fashion: using smartphones and tablets to get directions, book hotel rooms, interact with friends, and order everything from pizzas and books to automobiles. And they do these things with minimal effort and at any hour of the day or night. What's more, the mobile devices they use grab location, behavioral, and other contextual data to personalize the user experience and make it even more engaging.
It was just a matter of time before these personal experiences raised the bar for user expectations with respect to technology in the workplace. At HealthMEDX, end users are hitting us with a whole new level of demands. One common refrain is, "Facebook is doing it, Google is doing it, so why can't you do it?"
Attaining the level of user empowerment that people expect today presents daunting challenges for IT organizations.
The IT Balancing Act
Healthcare has never been a nine-to-five proposition, and because we're dealing with patients' lives and well-being, one of our primary requirements continues to be rock-solid service twenty-four hours a day, seven days a week. Our users work at all hours of the day and they work from a variety of locations. They expect service to be available at the same level of performance as an app on their iPhone.
That expectation has forced us to double down on the more industrial aspects of service delivery to keep applications and services functioning at peak performance regardless of a user's location, device, or time of day. At the same time, if we want to stay competitive, we have to innovate continuously. Continuous innovation means constant change, and it's common knowledge among IT professionals that change is the major cause of service disruption. So we have to balance innovation with service quality, doing what Gartner refers to as "bimodal IT" management.
User expectations for rapid release of new products and features are climbing sharply. Not long ago, a one-year development timeline was the norm. Today, six months is considered a long time. Users have gone beyond demanding speed. They expect it.
We also have to be able to scale up quickly to accommodate customer growth. There's a lot of merger and acquisition activity in healthcare today, and many of our customers are in acquisition mode. Their acquisitions are driving unprecedented growth in the amount of infrastructure we have to provide. A customer with ten sites today may add ten more in ninety days. Our challenge is to provide the scalability to support rapid growth while providing the same level of service and support. We're investigating hybrid delivery models to see how we might spread out the work base and responsibilities.
Another challenge we face is balancing compliance with process standards, such as IT Infrastructure Library (ITIL®). ITIL and other best practices and standards certainly deliver value with respect to driving efficiencies and enabling IT to automate manual processes. Have the best practices and standards kept up with the nature of modern technology, the expectations of the business, and the acceleration in the rate of change? That's a question we're struggling with. There's no excuse for noncompliance, but we have to walk a thin line between meeting compliance and meeting users' needs. Our approach is to become expert in mapping controls and modern technologies to legacy solutions, and educating the auditors and our supporting partners on that approach.
One final point on innovation. Steve Jobs set a precedent by following new product announcements immediately with product releases. That "Steve Jobs effect" has had a huge impact on user expectations. IT can no longer present a user or customer with a product that will take a year to build. We have to deliver immediately on our promises. That means having a beta version with customers who are already achieving successes at the time we announce a new product or a new release. Two years ago, I wouldn't have dreamed of releasing beta software for production use. Today, I have twenty customers running their business operations on beta software.
To Do or Not to Do …
Like all IT organizations, we have limited resources and must apply them judiciously. My strategic focus is on building a better platform for my customers. That means laying out the major areas we want to address—availability, performance, ease of use, and ease of growth—and setting priorities. We're now spending the bulk of our time on automation and optimization of workflow and processes.
In the past, if a customer needed a new site set up, we would fly someone out to plan the installation. Now, customers want to go online, fill out a form, submit it, and go into full production mode the next day. So our to-do list includes building the tools on the back end to support that type of automation.
We're constantly revisiting and refining our to-do list to figure out if we're doing everything we should be doing. But we're also thinking in terms of a do-not-do list because we simply don't have the resources to do everything. Instead, we have to determine the things we are really good at—our core competencies—and those that a third-party could do better. For example, we currently host email, Exchange, SharePoint, and a collaboration link. We're asking ourselves which of these, if any, we should outsource.
Looking Down the Road
I believe the standard for user experience will continue to go up exponentially. That trend has already begun. So we're continuing to focus on performance, availability, and optimization strategy and tools, and how we can continue to improve user experience. We're also looking into big data and how it impacts our platform.
The good news is money is starting to come back to IT, and we expect to have more funds to invest in innovative applications and services. The challenge is to spend that money wisely to meet increasing user demands while keeping an eye on containing IT costs.
Get practical guidance for AIOps
IT operations teams have to work faster and smarter than ever to meet the demands of digital transformation. This e-book offers a practical, real-world look at ways artificial intelligence can improve the speed and efficiency of
ITOM
.
Download E-Book ›
These postings are my own and do not necessarily represent BMC's position, strategies, or opinion.
See an error or have a suggestion? Please let us know by emailing blogs@bmc.com.