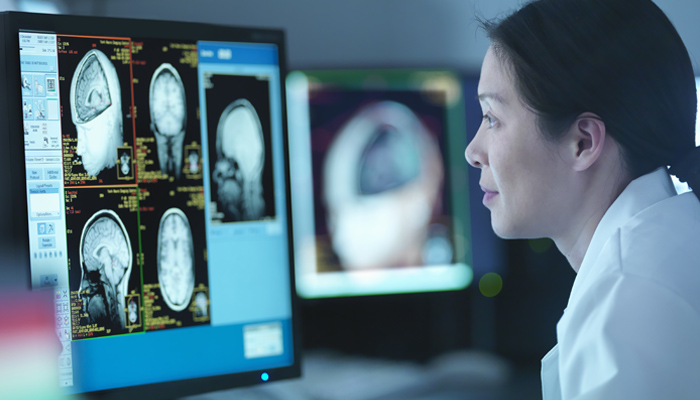 Since 1893, the Visiting Nurse Service of New York (VNSNY) has provided recovering, disabled, and chronically ill patients with expert, cost-effective care in their homes and communities. On any given day, VNSNY provides home- and community-based healthcare services to more than 30,700 recovering, disabled, and chronically ill patients. In 2016, our 2,350+ nurses and other clinicians made more than 1.3 million clinical visits, delivering preventive care, chronic disease management, and care coordination to promote the health and well-being of more than 142,000 patients.
Keeping accurate records for every patient is vital not only so we can deliver consistent, high-quality care but also so we can comply with government mandates for recordkeeping. Our electronic medical record system and ancillary applications run on IBM® DB2® for z/OS®. This is the central repository for VNSNY patient data. Our clinicians and back-office staff access applications using tablets and laptop computers to obtain assignments, manage cases, and update patient records.
VNSNY is undergoing a technology transformation to accommodate the demands of digital healthcare, which includes the requirement to capture and manage unstructured data stored in large objects (LOBs)—for example, wound images captured in the patient's home and patient signatures acknowledging delivery of care.
VNSNY has used BMC's DB2 solutions for many years enabling day-to-day management of DB2 tables ensuring fast, reliable access to the data employees need. VNSNY recently upgraded to BMC's High Speed Utilities for DB2 with Next Generation Technology to drive further efficiency gains and is adding BMC LOBMaster to automatically validate and reorganize data stored in LOBs.
Automating Large Object Management
Our DB2 environment encompasses a growing number of large objects. This unstructured data presents unique challenges in the DB2 z/OS environment, which has traditionally been used for structured data.
At VNSNY, we were concerned about potential issues that might arise if we could not fit routine LOB maintenance tasks into our schedule. BMC LOBMaster automates LOB management driving efficiency and improving data reliability by ensuring that all LOB structures and data are intact. Based on our assessment, we believe we can improve image access and upload times by 15% to 25% as a result of LOB reorgs. This improvement will enable our clinicians in the field as well as staff in the back office to access images in less time, boosting their productivity.
Improving DB2 Efficiency
Over the years, the BMC solutions have helped VNSNY ensure the performance and reliability of our structured data in DB2. With the upgrade to High Speed Utilities for DB2, we expect maintenance tasks such as reorgs to run as much as 20% faster than before. We also use other BMC solutions: BMC Log Master for DB2, to speed root cause analysis; and, APPTUNE for DB2 to identify SQL performance issues and opportunities for tuning to improve application performance.
In addition to improving performance and reliability, the upgrade to the new solutions will reduce mainframe MIPS consumption, helping VNSNY to contain costs and reallocate mainframe resources for other processes.
Conclusion
Our mission at VNSNY is to promote the health and well-being of patients, members, and families by providing high-level, cost-effective healthcare in the home and community. Key to meeting that mandate is ensuring that our staff always has rapid, reliable access to patient care records. Technically, that means keeping the database foundation of many critical systems performing as efficiently, reliably, and cost effectively as possible. The BMC solutions position VNSNY to meet that challenge by providing enhanced functionality and technical innovations addressing the evolving demands of digital healthcare.
For more information on BMC High Speed Utilities for DB2 with Next Generation Technology and BMC LOBMaster, click here.
Annual BMC Mainframe Survey
The 14th Annual BMC Mainframe Survey 2019 reports optimistic trends about the mainframe's role in emerging and established businesses.
Download Now ›
These postings are my own and do not necessarily represent BMC's position, strategies, or opinion.
See an error or have a suggestion? Please let us know by emailing blogs@bmc.com.