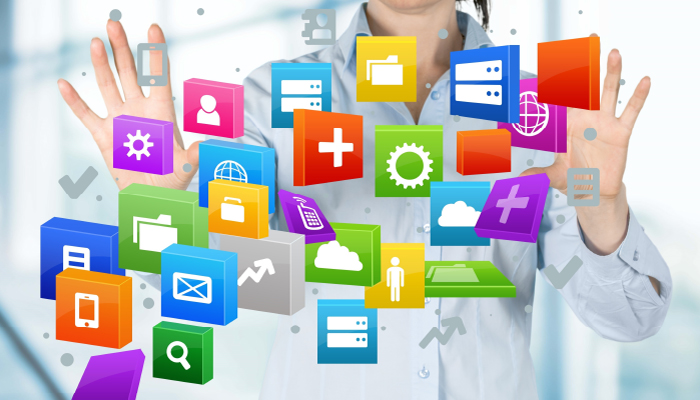 A little more than two years ago, our company began a major transformation from a traditional telecommunications company — New Zealand's largest — to a provider of digital services that includes communications, entertainment, and cloud computing services. We even changed our name from Telecom New Zealand to Spark.
It was a critical transformation designed to create new and long-term sources of revenue for the company. My business unit, Spark Ventures, plays a vital role in meeting Spark's long-term goals. Our charter is to boost the pace of innovation in delivering connected digital experiences.
Spark Ventures is a small group — only about 200 people — and we operate pretty much independently from the other business units. We act as an internal incubator and accelerator, adopting disruptive approaches and start-up methods to quickly build a portfolio of digital services.
Supporting the Innovators
It's my job as head of operations and platform delivery to empower our innovators with IT platforms and services for developing, delivering, and supporting innovative products. Keeping up with our innovators is an exciting challenge that itself requires an innovative approach. To meet that challenge, we run a hybrid infrastructure with the majority of our ventures using cloud-based services. That approach gives us agility, low upfront costs, and scalability.
For example, we use Amazon Web Services (AWS) to provision the infrastructure our developers need to develop, test, and deploy services, and we automate all of our builds. Speed is a top priority: we're an agile development shop and we work in two-week sprints. We run a few services in our own data centers because of the content involved. In any case, we maintain control of user access to services, tracking not only who has access but also what level of access we've granted.
Service Support
Fundamental to our approach is an in-depth understanding of both internal and external customers. We need to know their preferences and how they want to be engaged, and we need to personalize their experiences based on that information. We use Salesforce Service Cloud integrated with BMC Remedyforce to gain the 360-degree view that supports that approach. We handle all customer interactions through Salesforce, including all level 1 customer incidents. We escalate level 2 and level 3 incidents to Remedyforce with a single click that automatically creates a prepopulated Remedyforce ticket.
To maximize efficiency, we conduct almost all customer support, external and internal, via digital channels such as email, Twitter, and online forums. We strive to minimize the use of telephone support because it siphons too much time from our support staff.
Automation
Another key facet of our approach is to empower internal users with self-service backed by automation. For example, people enter service requests and incidents directly into Remedyforce using a simple form, or they email them to Remedyforce. Remedyforce routes requests for approval and creates the backend workflows to process them. This integration has slashed the time it takes to process requests. We are working to continually improve self-service by automating more of the backend workflows.
Monitoring and Analytics
In addition, we capture huge amounts of data that we can put to work to improve our services. For example, we track all incidents from the time we receive them to the time they are resolved, so we can monitor the total time it takes to handle incidents from the customer perspective. That enables us to track our true performance against service level agreements (SLAs) — a capability we didn't have before.
We can also correlate the information we gather. For example, we can link incidents to root causes and we can link incidents to knowledge articles. Recently we were able to help one of our ventures isolate a problem to a particular supplier by correlating incident information to that supplier.
The information we capture enables us to keep our ventures informed through automated weekly and monthly reporting. As a result, the ventures have greater visibility. Reporting also demonstrates the value my staff contributes to the organization. Another way we keep our ventures informed is through Google hangouts. We set up major issue hangouts for each of our business units and, if a major issue arises, we update the relevant hangouts.
The Payoff
The transformation is paying off handsomely. Spark Ventures has already delivered an impressive portfolio of digital services in an amazingly short time. Below are a few examples.
We implemented a public WiFi service that uses our existing public telephone boxes for access points. In addition, we're working with a New Zealand transport company to provide WiFi access points in all of that company's bus stations.
We got an Internet Service Provider (ISP) offering up and running in just six months.
We built Lightbox, a video-on-demand platform that operates over the ISP, in just 12 months and we have already signed up LG, Panasonic, and Samsung for video delivery apps.
We built and beta tested Qrious, a business that includes a purpose-built platform and service that delivers and analyzes big data, enabling businesses to make more informed decisions and increase business value.
We launched Morepork, a home automation offering that deals with security and includes Internet-connected cameras, door sensors, and window sensors that homeowners can control through mobile devices.
We offer Bigpipe, a new digitally centric broadband service provider.
We created Skinny Mobile, a prepaid mobile platform that's targeted to the demographic that looks for low-cost plans, mostly around texting.
By transforming our operations and platform delivery organization, we've positioned ourselves to support the massive growth our management expects as Spark moves ahead with exciting and new revenue-generating services.