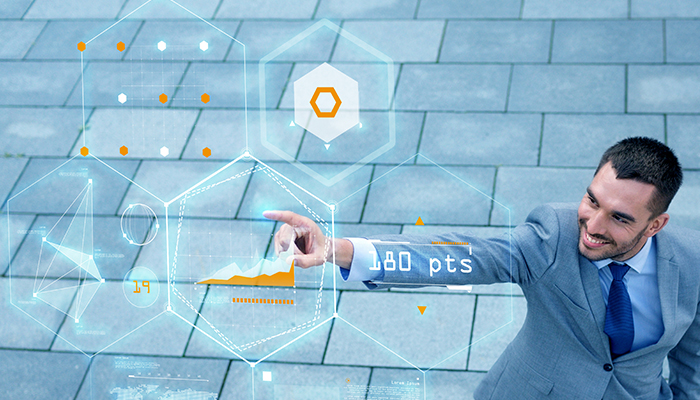 IT analytics is a vast subject with many areas for discussion. In this post, we will explore some common IT Service Management (ITSM) reporting and analytics problems and identify the key principles and attributes of a good solution.
"This shouldn't be so difficult! The data is there. I can see it! Why do I have to do data gymnastics to make sense of it?" Have you ever caught yourself muttering that? This is an all too common utterance for people trying to get answers out of their ITSM data.
Turning your raw data into real, actionable insight should be one of the most important aspects of your ITSM implementation. A good IT analytics solution helps provide the visibility you need to optimize the delivery of service and better align IT with the business. As modern businesses fly into the digital era and the data explosion continues, insight into your data will be your differentiator.
Here are seven things to consider when putting in place a balanced ITSM analytics solution:
Not everybody is made equal. The CIO wants dashboards and the service desk manager wants spreadsheets. Some managers want to create their own reports; others wouldn't dream of it. Different problems require different solutions so it's important to be clear on exactly what issue you are trying to solve before deciding on the right solution.
The rate of data creation is growing exponentially. ITSM solutions have often had the luxury of structured data. After all, good processes are designed to create good data. The introduction of social features and collaboration tools to help improve the delivery of services are starting to introduce larger sets of potentially unstructured data in ITSM solutions. As the Internet of Things starts to become more pervasive in organizations, cutting through the noise of big data to glean meaningful insight will be more challenging.
Disparate datasets. Data has limited use in silos. As IT looks to closer align with the business, it's important for IT to be seen as one cohesive unit, which means having visibility and alignment across the board. Integrating IT data is challenging enough, but as IT and the business work together to embark on digital transformations, the nature of data integrations will get even more complex.
To cloud or not to cloud. For many organizations, it's not a choice. Services are already being delivered via SaaS or PaaS (or other as-a-services) and the need to understand the information in the cloud is growing in importance. Throw into the mix the services being delivered via managed service providers and integration becomes a critical capability. Organizations need to decide what direction they want their data to flow.
Predict the future from the past. Trends in data can be used to project into the future to predict results. Working smartly to analyze this data can help identify opportunities for improvement and justify business decisions.
Be proactive. Analytics is becoming the core engine in many IT services and solutions. You don't have to look any farther than Facebook or Google to see the impact analytics has on their business models. Proactive analytics helps to take action in real-time and drive better performance.
Data-driven cost optimization. Many executives have a simple goal with analytics—to figure out how best to save or spend money. But cost data can be complicated (for example, partial allocations based on time spent) and it can often be partially missing or residing in a separate system.
Of course, this list is not exhaustive and each area deserves a lot of discussion. Finding a single solution to address all of these considerations can be difficult. Prioritizing your requirements is important and will help drive you towards the right decision.
So what does good look like? Good solutions turn data into information; great solutions turn information into insight. This is when you really start to get serious value out of reporting. Here are my top four attributes for a great IT analytics reporting solution:
Intuitive – This is more than ease of use. It's the ability to effortlessly navigate through data to uncover real, meaningful insights. This applies to creating new reports and dashboards as well as being able to easily use pre-created content. Also, you should consider what being intuitive means to the groups of users that will be consuming the analytics solution. "Power users" that work in the tool every day will have a different interpretation than occasional users that may want to perform more simplistic functions. If your users can derive insights from your data quickly, easily, and enjoyably, then you probably have an intuitive solution.
Powerful – Too much power can be a bad thing. You do not need to solve every issue in your organization. Understand where you need power and use it cautiously. Make sure you fully understand the problems your users are facing and be clear on how the solution can answer those questions.
Actionable – Gone are the days of static, columnar reports. An analytics solution should be able to link together data to help users start from a broad dataset and filter down to more specific data visually and efficiently. Actionable data makes data useable and relevant.
Social – The majority of reports and dashboards created in the enterprise are for consumption by multiple people. So it's only natural that analytics tools take advantage of the social and collaboration tools we utilize at home and increasingly in the workplace. The ability to chat, follow, comment, like, and annotate, helps users communicate in the tool so the conversation is not lost. Social analytics allows users to have meaningful conversations about meaningful data whenever they want, wherever they want.
So, to summarize, there are many things to consider when investigating ITSM reporting solutions. Above all, focus on the users, understand the problems you need to solve, and don't try to boil the ocean. Believe me, it takes a long time.
I hope you found this post helpful and thought-provoking. In future posts, I will dive a bit deeper on some of these topics, but in the meantime it would be great to hear your thoughts on what great IT analytics means to you and what you think the future of analytics looks like.
A primer on digital transformation leadership strategy
Learn the fundamentals of innovative IT leadership with practical steps so that you can start leading digital transformation within your company.
Download Now ›
These postings are my own and do not necessarily represent BMC's position, strategies, or opinion.
See an error or have a suggestion? Please let us know by emailing blogs@bmc.com.