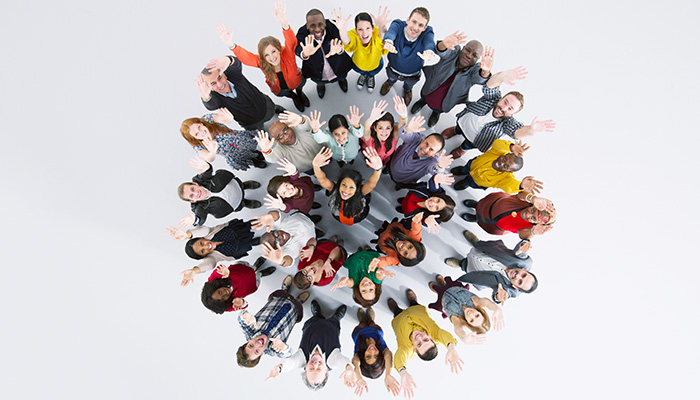 The results from this year's BMC annual mainframe survey are available, and they reveal some very interesting insights about our community and attitudes toward the platform.
First, it's obvious that the mainframe continues to grow – hosting more data, transactions, and databases again this year. And 91% of the respondents said that the mainframe is a long-term platform for their business, up from 89% last year. It makes sense, because no other platform can provide the backbone for high-transaction environments quite like the mainframe. So, we know the mainframe is here to stay – especially as the digital economy continues to expand.
But the most interesting insights are in the new demographics data — who we are as a mainframe community. The myth has always been that "mainframers" are mostly older, while younger generations have scrambled to avoid working on the platform. This year's survey breaks that myth. In fact, over half of the respondents are under age 50, with the bulk of the community being in the 30 to 49 age group.
A particularly interesting group was identified – respondents who are age 30 to 49 and have 1 to 10 years of experience. The survey shows them to be:
More likely to be holding executive roles (45% vs. 24% for their older, more experienced peers)
More positive than the overall sample about growing workloads on their mainframes
Here's the big surprise! Younger respondents are extremely positive about the mainframe. 70% of the millennials under age 30 who have less than 10 years of experience predict growth on their mainframe. This is a very positive sign for the future of the platform.
In future years, BMC should be able to trend this data to see how the workforce is changing. I'm hypothesizing that the myth about the typical mainframe worker is being busted over time as the workforce is changing and becoming more balanced. I read this to mean that more opportunities are opening for younger workers and that more women are joining mainframe teams. This is great news.
Be sure to read all of the results in the 2017 BMC Annual Research Report, and register for the webinar to hear more.
Annual BMC Mainframe Survey
The 14th Annual BMC Mainframe Survey 2019 reports optimistic trends about the mainframe's role in emerging and established businesses.
Download Now ›
These postings are my own and do not necessarily represent BMC's position, strategies, or opinion.
See an error or have a suggestion? Please let us know by emailing blogs@bmc.com.