If you work in an IT shop that has a mainframe, you're probably aware of the fact that the budget gets squeezed—justly or unjustly—because of the enormity of the bill. Actually, if you added up the other systems, they would probably dwarf the mainframe bill; it's just that, often times, mainframe billing gets lumped together as one line item, drawing attention to it as a popular target for expense cutting.
So, the $64,000 question is: What does make up that single, bulky bill? Have you ever seen an itemized mainframe bill? What does yours look like? I'd like to know, and if you're willing to share, please email me (tom_vogel@bmc.com)
Research on this topic tells us that the largest component of most mainframe expense comes from IBM monthly license charge (MLC) software. This includes DB2, IMS, CICS, MQ, and a few others—to the tune of 30% of your total mainframe expense—that's a good chunk. Actually, it's the largest chunk.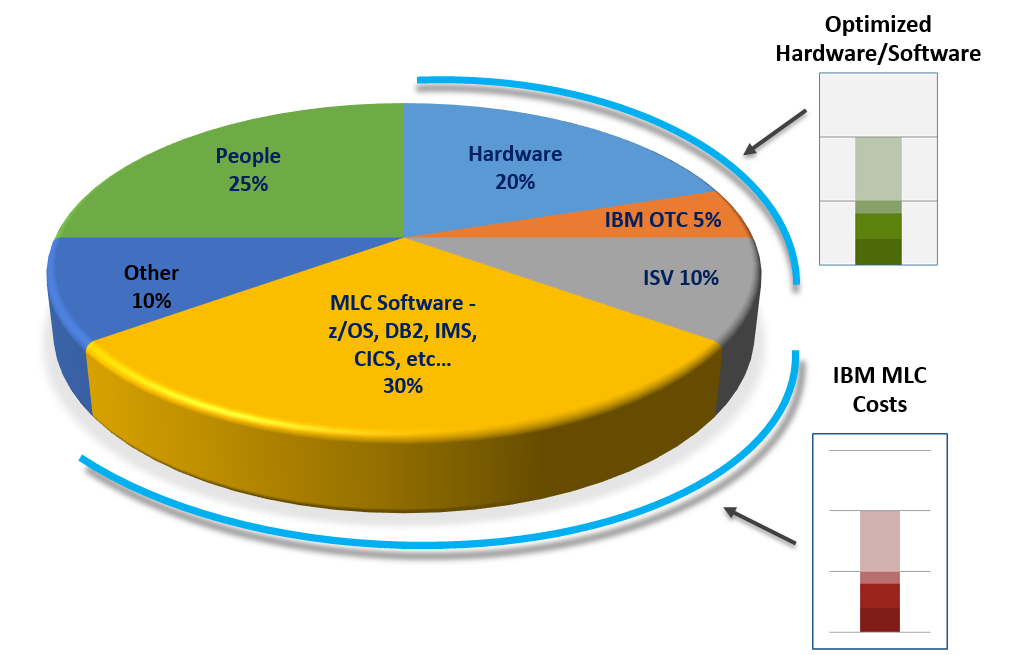 People (25%) are typically not your largest expense, nor is hardware (20%), nor is ISV software (10%)…interesting. In the 2014 BMC annual mainframe survey of 1,200 mainframe users, we see that cost optimization is at the top of the mainframe IT staff priority list and MLC software is a top concern within that priority.
So, what will you do about that budget squeeze? Another $64,000 question. Oh, and why do they call it the $64,000 question anyway? Read about the history of The $64,000 Question, a phrase taken from the popular game show. Let me know how you're reducing mainframe costs and if your company is in the middle of transforming itself into a digital business with your mainframe.
Annual BMC Mainframe Survey
The 14th Annual BMC Mainframe Survey 2019 reports optimistic trends about the mainframe's role in emerging and established businesses.
Download Now ›
These postings are my own and do not necessarily represent BMC's position, strategies, or opinion.
See an error or have a suggestion? Please let us know by emailing blogs@bmc.com.