With the average organization losing 23 percent of its mainframe staff over the past five years, according to a 2018 Compuware-commissioned Forrester study, many are now recruiting millennials to build a new workforce of next-gen mainframe developers.
The time has come for young programmers to take the mainframe under their wings, carry forth the message of how important and powerful it is and drive innovation on the platform. There are large opportunities for next-gen mainframe developers, and many actually enjoy working with it.
For perspective on what it's like to be a next-gen mainframe developer, we interviewed Dominic Harrison, a software developer at Lloyds Banking Group, during Compuware's recent Enterprise DevOps Forum in London. Dominic is working on mainframe development projects for the bank's Community Bank, Retail and Consumer Finance systems, and after experiencing Waterfall development with ISPF, he is now on a transformational DevOps journey with the bank that is modernizing its mainframe development culture, processes and tools.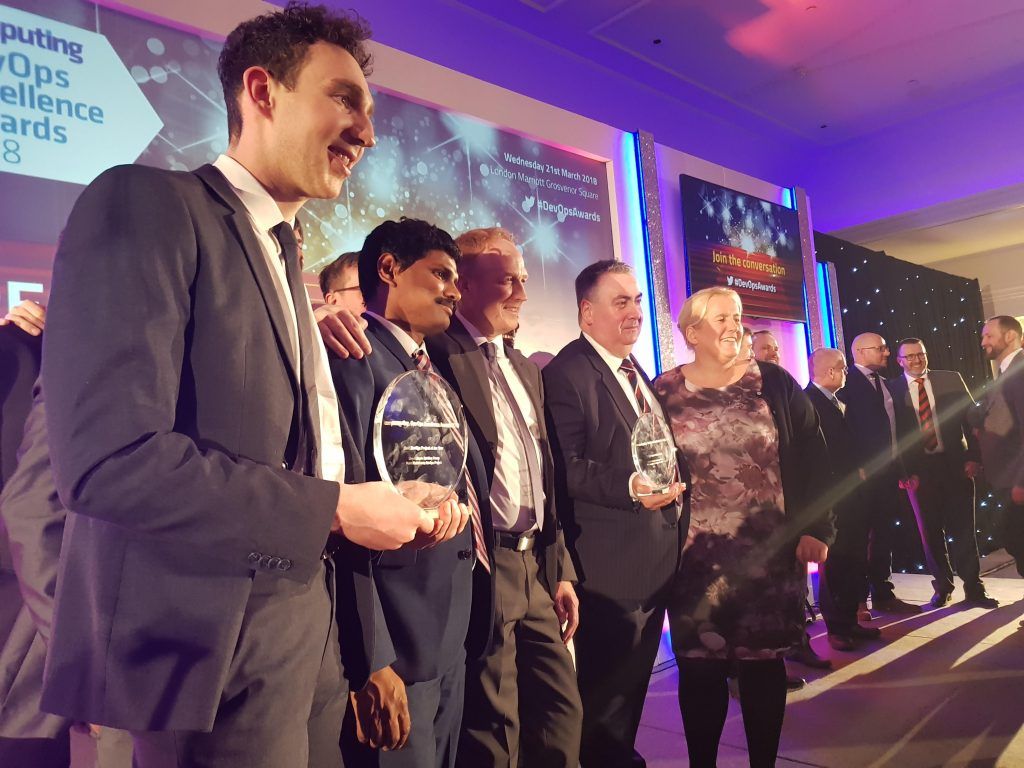 Q1. What was your view of the mainframe before you started working with the platform?
I didn't really know what the mainframe was before I started working with it. It's the computing power behind a lot of important things, but I'd not heard a lot about it and had no experience with the languages we use on it. So, at that time I had no view at all.
Q2. What skills did you have before starting on the mainframe, and how did you develop your skills afterwards?
My background wasn't particularly in software development, but I'd used things like Python and JavaScript before. My degree was in physics actually, so I had lots of problem-solving skills, but not so much development skills. In some ways I was a fairly blank canvass coming to the mainframe, so it was interesting that the first significant software development I was doing was on there. I picked up a lot of skills, learned to build programs that were dealing with quite sensitive data and important processes. But it did feel kind of backwards in a way.
Q3. What makes mainframe development interesting for you today?
It's the fact that it's such a strong and reliable system; the fact that a lot of companies still choose to use it. Banks and big insurance companies still choose to use it, despite its age, and that's quite interesting. For me personally, when we made the change to use an integrated development environment (IDE)—in our case Topaz Workbench—it became a lot more interesting and exciting because it finally felt like we were working on a modern, interactive system rather an old 1960s computer. Having such stable, reliable computing but being able to use an IDE makes it quite unique, and like I said, it is different and quite niche compared to what my developer friends are doing. I think there's something quite cool about that.
Q4. What were your expectations when you started working with the mainframe?
Once I googled it, I saw it was quite an old-school system, but I understood it was still doing a lot of important work and still processing a lot of transactions daily. But it seemed that the actual interface was very dated and hadn't changed much over the years. I wasn't that excited about it to be honest, but I guess the retro, novelty feel was intriguing for me.
Q5. How did these expectations compare with the reality of working with the mainframe?
It was a new experience for me. There were definitely plenty of things to learn and it felt like I was acquiring a niche skill, which in some ways is good because it means you're learning something not a lot of people know. But it was always restrictive and slow to use the old screens. It felt like you could be doing things a lot quicker but were held back because of the old green-screen interface. It was a lot harder and a lot slower compared to working with other languages I'd used.
Q6. How did you overcome this challenge? It must have been very hard.
For me it was just a case of getting used to it. I've worked with quite a lot of mainframe developers now, and after years of using the mainframe they really hone their skills and can zap around pretty quickly. But I think compared to using another, more modern interface, the old mainframe screens are really slow and restrictive, and you just kind of have to get used it.
Q7. What do your friends who are also developers generally think of the mainframe?
Most people I speak to haven't heard of it or laugh if I tell them I work on the mainframe. People often say, "Oh, do companies still use that? Is that still around?" I think people who don't work with the mainframe don't have the most positive view of it sometimes, just because it has been around for so long. But I think a lot of developers who do work with the mainframe are aware that it is actually really important, and its size and potential is quite incredible. So, there are different views of it, but I think young, modern developers who don't know how to use it tend to laugh.
Q8. What would you tell them to convince them of working on the mainframe?
You need to be using an IDE rather than just a green-screen emulator. Otherwise, it feels so different and slow compared to the new stacks you could be working on. It needs to feel exciting and modern. That's what my peers are interested in working with—stuff that's interactive. That's the key to getting people on the mainframe.
Q9. Besides upgrading their tools, what advice would you give to IT managers for attracting and retaining next-gen mainframe developers?
Well, tools are a big part of it. Now that I have used the mainframe through an IDE, I would be really unhappy to go back to using the old green screen again. But I think also its understanding the importance of the mainframe. It really is a key part of a lot of enterprises. The majority of code in the world is written in COBOL, and the mainframe runs COBOL, so it's still the most important computing power in the world. If you understand you work on a system that is this important, that's a big part of it for attracting my generation. We look for jobs that are interesting where we can understand the relevance of what we're doing.
Q10. Where do you see the mainframe headed?
One of the things I noticed, looking into the mainframe's history, is that again and again people have prophesied its death, saying that in 10 years it won't be used anymore. But I'm sure it will still be here. It's still very significant, and a large number of companies are still heavily relying on it. But also, advancements such as the Internet of Things are going to produce hundreds of terabytes of new data, so a system like the mainframe will be crucial to processing that volume. I don't really know what will happen, but I definitely wouldn't want to be another person wrongly prophesying the mainframe's end!

Key Takeaways
As a millennial, it was inspiring and quite interesting to hear Dominic's views and experiences working on the mainframe. He made it clear how misunderstood the platform can be until you experience what it's like working on it—and until you work on it with modern tools.
It is essential for large enterprises to on-board these young, driven programmers who can bring new value to the mainframe. To attract them, organizations must put modern mainframe development tools in their hands and make the platform more interesting and exciting, like Lloyds Banking Group did for Dominic.
You can also read this post on LinkedIn.
These postings are my own and do not necessarily represent BMC's position, strategies, or opinion.
See an error or have a suggestion? Please let us know by emailing blogs@bmc.com.