This blog is the third in a series on best practices for transforming help desk operations at small to medium-size businesses from reactive to proactive.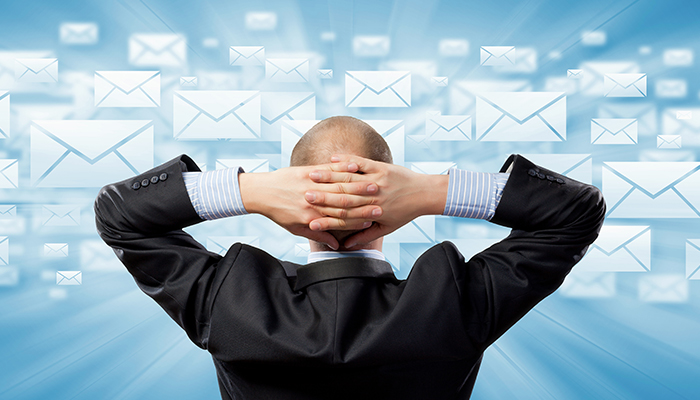 Meet "Bob." He's the hapless help desk guy in a small or mid-size company who oversees all user requests for assistance. Bob monitors the central help desk mailbox, reviews each email to figure out the issue, and routes it to the appropriate technician for action. Needless to say, this system often gets way out of control.
Manual triage and routing are extremely time-consuming, causing backlogs and missed requests.
It takes too much effort to respond to each user with a receipt acknowledgement.
When delays occur and no response from the help desk is forthcoming, frustrated users continue to email (or call or "drive by"), further slowing down workflow.
If a request isn't properly logged and routed, "Bob" may have to send a blanket email to all technicians, asking who (if anyone) is handling it. Of course, that just adds to the avalanche of mail.
So, you ask, why not just get rid of the mailbox and switch to a web portal or a mobile app for submitting help desk requests? Although it's great to offer alternatives, particularly in today's mobile world, the fact is that most end users prefer email because it's fast and simple. When they are in a big hurry to get a problem fixed – which is 99% of the time – they don't want to launch an app or fill in fields on a web form. With email, they can just dash off a quick note.
Unfortunately, their "need for speed" often hits the wall of manual email management.
That's why your help desk needs powerful tools to automate management of inbound and outbound emails.
Automation to the rescue
In the struggle to control your help desk email monster, software with automated tools is your best weapon. Robust SMB help desk software allows you to apply out-of-the-box or custom-built expressions to analyze the content of each email for keywords—for example, "password reset" or "Microsoft Office problem." If the email meets pre-set rules, the tool converts it to a ticket, and automatically routes it to the appropriate technician or group.
But that's not all.
The best tools can be configured to check the general help desk mailbox at specified intervals, and even check multiple mailboxes.
After automatically generating a help desk ticket, they can apply prioritization rules and service level agreements.
They can send an automated acknowledgement to the user that includes the ticket number.
They can send various types of status notifications to technicians and users (ticket due date approaching or overdue, ticket closed).
Following an issue resolution, these tools can automatically send a satisfaction survey to the user to collect valuable feedback and metrics for reporting.
Think about how much time and effort you could save with one of these solutions. They can even be extended to automate handling of requests to other business functions, such as Human Resources or Facilities.
Web portals and mobile apps can play a part
Although we've focused on optimizing the email request process, other channels can add value to the help desk offering.  They give users a choice and they take pressure off the relentless email flow.
A self-service web portal gives users the ability to log a request or proactively check the status of a ticket, instead of waiting for a notification. Most portals also provide access to a knowledge base or list of commonly asked questions to help people solve simple issues themselves. However, self-service is not necessarily popular. According to Gartner, "Building a world-class self-service portal will not yield favorable returns if end users are not inclined to log their own tickets or attempt to solve their own problems."
A mobile app allows users to submit a request from their favorite mobile device. These days, many people are used to launching a specific app for a specific task. However, mobile apps do have some drawbacks. Unlike a web portal, which provides a uniform user experience from device to device, an app's look and feel can vary based on the type of device and operating platform, and they require regular updating.
Back to Bob
Returning to our friend Bob, his situation is typical of many small organizations that, for cost reasons or expediency, use general-purpose tools such as general email boxes or even spreadsheets for a variety of different business functions. But it doesn't take long for these stopgap measures to reveal their shortcomings. For the sanity of the help desk team and the satisfaction of users, it makes sense to find tailored, customizable tools that streamline and automate the process of submitting, managing, and resolving help desk issues.
Track-It! Help Desk Software from BMC offers robust automation capabilities to help streamline help desk operations. It supports best practices and addresses your top pain points – at an affordable price. Find out more at http://www.trackit.com/.
Track-It! Help Desk Software
Full featured, easy to use and cost-effective, Track-It! Help Desk is designed specifically with the needs of the small to mid-sized business in mind.
Learn More ›
Free 30 Day Trial ›
These postings are my own and do not necessarily represent BMC's position, strategies, or opinion.
See an error or have a suggestion? Please let us know by emailing blogs@bmc.com.