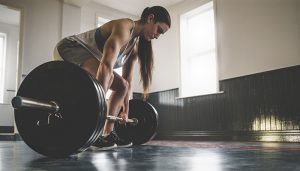 In many ways, the things that motivate mainframe teams to optimize subsystem placement are analogous to many of the reasons why people exercise and focus on a healthy lifestyle. Regular exercise can make you stronger, more flexible, improve balance and stability, and do much more to help you achieve better overall health, which can enhance your well-being and reduce medical expenses. Some people also take vitamins and supplements to build up their resistance and protect themselves.
Consider how these objectives apply to optimizing the mainframe. For example, our customers tell us they want to improve mainframe performance and availability. They also want to increase flexibility and stability, meet service levels, and ensure redundancy. Plus, they need to do all of this while saving money. After all, achieving these objectives can make the mainframe stronger and more powerful and improve the value of their organizations to the business.
Flex, Stretch, and Save
You're probably well aware that mainframe Monthly License Charge (MLC) software costs, which typically make up 30 to 50% percent of a typical mainframe budget, continue to rise. But did you know that you can safely lower your MLC costs while continuing to meet a variety of business objectives? In fact, some companies have saved more than $1 million per year in MLC costs by optimizing subsystem placement, while increasing flexibility and boosting redundancy as well. How are they doing this? New technologies, like BMC Subsystem Optimizer, now exist to enable your DB2, IMS, CIC, and MQ subsystems to communicate across LPARs.
Let's face it, the MLC pricing model is complex. What you pay is not necessarily always what you use. Fortunately, you can reduce MLC costs by removing the architectural restrictions that are inherent with these transactional and database systems communicating with each other. This is done by optimizing where the subsystems are placed – a concept known as "regioning," which involves isolating subsystems (such as DB2, IMS, or CICS) onto a single LPAR.
Make Your Top 3 Requirements a Reality
Just as you may choose where to apply weights as part of your exercise routine, think about where you'd place subsystems in your environment. Ask yourself, if you could place DB2, CICS, MQ, or IMS subsystems anywhere, where would you put them? Now, think of three objectives for reducing costs and improving availability with subsystem placement optimization. Here's what they might look like:
Remove the requirement that CICS and IMS TM transaction processing subsystems reside on the same LPAR as the databases being accessed.
Increase availability by providing additional redundancy and failover capabilities.
Take a phased approach to optimizing subsystem placement to gradually reduce MLC costs based on your timeframe.
After analyzing your costs and modeling savings, you can make these objectives a reality with BMC Subsystem Optimizer. Optimization can be done easily, quickly and without any application changes. That's because the solution uses standard IBM APIs.
Concluding paragraph referring back to the workout analogy would be good. (optional)Want more detail? Read this new white paper: How to Quickly Reduce Mainframe Costs and Increase Availability. Leave a comment below to let me know how your company might benefit from this type of technology.
Annual BMC Mainframe Survey
The 14th Annual BMC Mainframe Survey 2019 reports optimistic trends about the mainframe's role in emerging and established businesses.
Download Now ›
These postings are my own and do not necessarily represent BMC's position, strategies, or opinion.
See an error or have a suggestion? Please let us know by emailing blogs@bmc.com.