Technology companies invest significantly in their products to solve problems for customers. As customers leverage product capabilities, at times they lose track of license compliance: whether they comply with software licenses they purchased from vendors. Most of the time, such non-compliance is unintentional. Often, the adoption of the product crosses initial projections, with new use cases being facilitated by the product, or because of increased level of business activity. Most companies have policies that require them to be compliant with licensing terms. Besides, there may be legal risks with being non-compliant. Most importantly, if the company is deriving benefits from a product, it is in the best interest of their relationship with the vendor to be paid according to the licensing terms.
With this aim to assist our customers and partners self-monitor license usage on a variety of products they have purchased, we designed and developed a centralized solution that facilitates customers' and partners' ability to understand their compliance status. It has also delivered significant value to our organization.
License usage collection utility's inception in late 2014 was a no-frills command line utility to pull license reports for a few of our products. Over time, as it has grown, the product has enabled customers and partners to run license reports for a dozen products under one single solution.
Grow the product
Initially, we had a handful of customers who adopted the product. This was a clear indication that we needed a strategic approach to serve different segments, position the product accordingly, and build a solid go-to-market plan. The product was focused on serving only license compliance needs and supported licensing for a minimal number of products. After learning the market demand and feedback from partners who used many of our products, we realized there was an unfulfilled market need to support more product licensing. As more products were added to the utility, adoption grew. This was a big step in validating the customer, partner, and business value of the product.
As we continued developing enhanced features to serve a growing and diverse global customer base and building automation to serve all markets, we realized that it was time to increase product visibility within the company and across the globe. We introduced a plan of partnering our on-premises solution with the following channels: BMC License Compliance, BMC Advantage Program, BMC Premier Support, Marketing, R&D, and Legal.
A marketing campaign is solid only when we track data and know the metrics that allow us to validate our product downloads and adoption. Analytics implementation on product download pages helped us to KTC (know the customer). This led to a launch on BMC's product download site. We realized these strategies were working as we could validate the download count increasing exponentially year on year.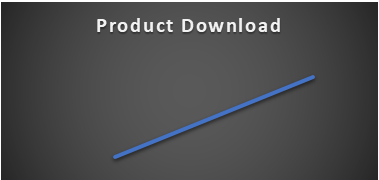 Educate and serve your customers
We learned valuable lessons in product promotion throughout this process. When you see your product hitting the market at a high rate, you need to address product education with customers. We launched product education sessions to customers and partners directly. This was accompanied by releasing demo videos on YouTube and corporate channels.
Additionally, we also assured high service level agreements (SLAs) on responsive support services, covering all time zones for a global customer base. It was a flawless execution and we delivered releases every quarter for the last two years. This itself is testimony to the product's growth.
Check product value proposition
At this point, there was one more aspect to be addressed—value proposition and revenue enablement. It is a free product and there was no direct way to monetize our investment. For this purpose, we analyzed quarterly audits of customers for compliance against customers who used the utility. In the first year, overall opportunity creation was very small, but we saw full swing growth in the next two years.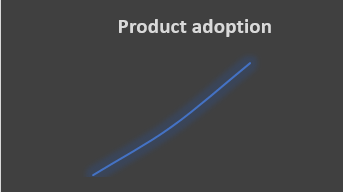 The adoption rate built more curiosity and prospects were created. After analyzing 25 percent of customers, a database of major customers was compiled. It identified a group of customers using significantly more licenses than they had acquired. This created sales pipeline opportunities for renewals. Surprisingly, as our sales representatives reached out to customers to sell add-on licenses, they also created cross-sell opportunities for our other products.
It was a great bonus that a small and free product helped customers and also generated new avenues for additional products and solutions.
As a team, we learned that when you keep advancing new strategies, create a clear and concise product plan, and reach markets to position your product in the best way to serve your customers—you will help them meet their business objectives while also creating sales enablement!
You are welcome to download this free product from BMC Communities, and reach us at LicenseUtility@bmc.com with any questions or comments.