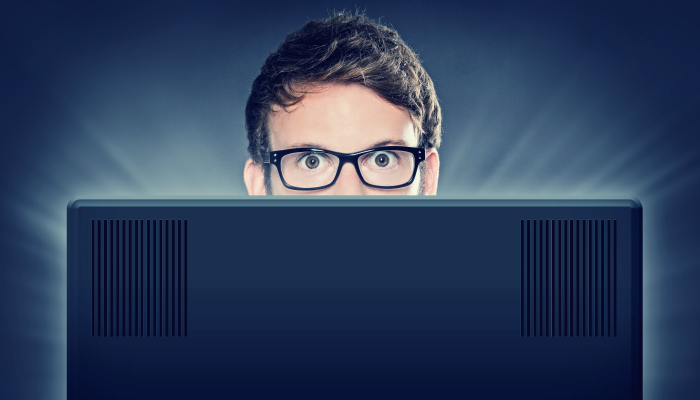 Right now, two topics dominate most mainstream IT discussions: Big Data and the analytics they make possible. You have to burrow a bit deeper to find out what's going on behind the scenes as large enterprises create hybrid IT infrastructures to house legacy and modern data architectures. And what's going on is an unprecedented level of complexity.
Yet, while IT copes with this complexity, there's still an urgent need to do more with less, maintain security, and embrace change. Managing and reducing complexity simply makes meeting those objectives more difficult. The first step toward mastering complexity requires cleaning up IT environments. At the top of the list: quickly finding assets that heighten risk for security breaches and prioritizing remediation. It also means removing unused hardware and software, recycling VMs, and optimizing storage space.
Application discovery and dependency mapping should form the basis of any solution aimed at managing IT complexity, increasing efficiency, and making smart IT decisions.  Without it, agile change management is impossible. IT can't consolidate infrastructure, prioritize fixes, perform audits, and know what assets support which part of the business. That's why we believe application discovery and dependency mapping are interrelated and should come from a single, trusted source.
Don't Take Our Word for It. Hear What the Analysts Say.
We recently engaged two analyst firms—Forrester and IDC—to gives us some perspective on the importance of IT asset discovery and dependency mapping. The Forrester study examines the "assertion that creating an agile and efficient IT organization requires deep knowledge of applications, infrastructures, and their relationships through discovery and dependency mapping."
Highlights of Forrester's Research
Forrester surveyed 120 IT managers in enterprises with 1,000 or more employees.
Two-thirds of enterprises are prioritizing improved IT efficiency in the next 12 months
Eighty-two percent needed a better understanding of infrastructure to minimize security vulnerabilities
Fifty-six percent lack a complete view of dependencies between applications and between applications and infrastructure
Fifty-one percent have difficulty finding out where IT issues originate
More than one third of companies with inventory challenges track assets manually
Forrester concludes that discovery and dependency mapping tools can greatly improve efforts to boost IT efficiency. Download the report.
IDC's research takes a different tack. In its study, IDC interviewed nine Fortune Global 500 organizations using BMC Discovery software to understand how they were using it to achieve improved visibility into data center operations.
IDC sets the stage by remarking: "IT organizations are quickly discovering the need for infrastructure management solutions that can seamlessly scale with the rapid proliferation of data center resources and software platforms in the enterprise. Disparate hardware platforms, operating systems, and applications in the enterprise not only increase the complexity of IT operations but also increase the risk of security attacks."
Highlights of IDC's Research
IDC looked at the ROI for companies using BMC Discovery.
Five-year average ROI: 470 percent
Payback: 8 months
Average five-year business benefits: $127,679 per 100 servers
14 percent more efficient asset management
76 percent lower software audit-related fines
$7,284 infrastructure cost savings per year per 100 servers
Coming from different starting points, Forrester and IDC reach similar conclusions. Asset discovery and dependency mapping perform two critical tasks—linking infrastructure and software to its impact on business services while enabling IT to optimize capacity, ensure stronger security, and improve service, change and problem management.
IT Managers Applaud BMC Discovery
"The dependency mapping capabilities of BMC Discovery show us how maintenance on one server might affect other servers. That visibility helps us handle maintenance within a very tight window so that critical systems are always available when our employees need them."
– Mike Hoover, Client/Server Dev Analyst II, Windstream
"ADDM [BMC Discovery] is helping our organization find infrastructure that was thought to be de-commissioned long ago. Also finding unidentified hardware that added to our infrastructure without following proper processes."
– David Kistler, Data Center Operations Manager, Parkview Health
"You only thought you knew your network. BMC Discovery not only shows you the network you know; servers, network gear, even printers and storage. It also shows you your networks secret life by mapping out communication patterns and groupings you never knew existed. These relationships can be invaluable in an operational environment for operational impact and configuration management."
– Ryan Johnston, Sr. SW Eng. Staff, Lockheed Martin
Stop making IT decisions in the dark. With BMC Discovery, you can achieve incredible ROI while automating asset management, improving security, boosting efficiency, and simplifying change management. Visit us online to start a free trial and talk to one of our experts.
Gartner Magic Quadrant for ITSM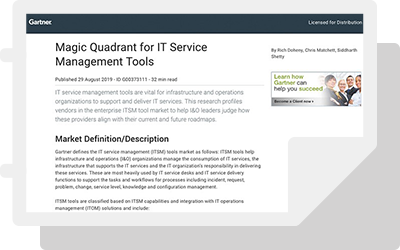 For the sixth year in a row, BMC is a recognized leader in IT Service Management Tools. Download the free report to see why!
Download Now ›
These postings are my own and do not necessarily represent BMC's position, strategies, or opinion.
See an error or have a suggestion? Please let us know by emailing blogs@bmc.com.