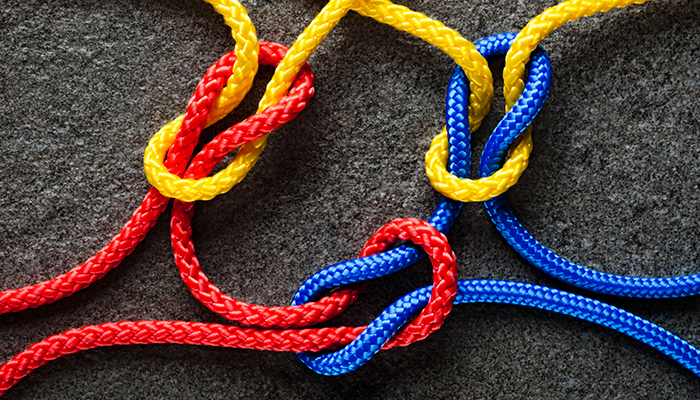 Issue 2 of the "Digital Transformation that Endures" blog series by Mark Gradwell
In my last blog, I wrote about the importance of creating a change vision and how seeking input and support from stakeholders is key to the genesis and impetus for a digital transformation program. Knowing what your organization "wants to be when it grows up" and this input and support are all important in creating a future vision that employees are willing to embrace and pursue.
However, there is a risk that employees will be unable to connect their role in the organization to the vision in a practical way. Simply put, they may be unable to determine how their day-to-day role and the way their team operates in its current mode contributes to realizing the future change vision. Therefore, it's important that IT leaders take into consideration the organization's current operating model and ask themselves two simple questions:
What will the organization need to do and change to reach the desired future state?
What will the organization need for the team to be successful?
By answering these two questions, an IT Leader starts to define the roadmap to establish the future mode of operations and the critical success factors required to accomplish it.
Going back to my Ryder Cup analogy, once Tony Jacklin1 had created his vision for European Ryder Cup success, his attention quickly shifted to the "how" and "what". He then focused on answering fundamental questions like:
How would the team need to change the way it was selected, structured, supported and managed during the build-up to and during the event itself?
What factors would be critical in helping the team to achieve its change vision (i.e., winning and retaining the Ryder cup on European and US soil).
Pulling together a disparate group of golfers, born in different countries, with different cultural practices/norms and no history of competing as a team would be a mean feat. To that end, by defining how Team Europe would conduct their day-to-day business Jacklin made the change vision real for his players.
"Driving for show and putting for dough" – building blocks for lasting success
In this age of innovation and disruption brought on by the rapid advancement in technology, one cannot help but think that technology is not only the catalyst, but essentially the only ingredient in driving transformation. Cloud native companies provide great examples of disruption across all industry verticals, and add fuel to the idea that IT leaders should adopt a "technology first" approach to drive change. Whilst technology is an important ingredient, it is not the only key to success. Thus, IT leaders must adopt a more holistic approach in formulating a digital transformation strategy if they aim to evolve their IT Operation and achieve sustainable change. One example I continually hear from IT leaders which indicates that technology, people and processes need to advance is that they want their organizations to become more services-centric and more focused on increasing the agility, efficiency and business value of services delivered to their internal and external customers.
In our experience from working with customers over the years, we've come to understand that there are a number of key elements that IT leaders must consider when developing or refining the digital transformation strategy to ensure the operating model evolves with the changes in technology:
Define current processes and changes needed to accomplish business goals. It's important to consider process harmonization and integration across different functions and geographies. Greater alignment and interoperability leads to more mature capabilities, thereby helping deliver more value. Minimizing customization to tools and applications by aligning your processes to the out-of-the-box tools and applications as much as possible reduces maintenance and upgrade costs.
Invest time in redefining your data architecture. Make sure to focus on building a sound data architecture that meets the requirements of all stakeholders across the business and fulfills regulatory compliance standards. Data architecture is a key enabler for process automation and will accelerate progress in achieving the future mode of operations and related business goals.
Plan how the future mode of operations will impact your organizational structure and people. This is the biggest element for any successful organization change as it gives you the opportunity to define the leadership skills required to operate at the strategic, tactical and operational levels to determine whether you have the "right people on the team" to be successful. You should also define skills, attributes and technical capabilities that are required to deliver on the newly defined processes and the training plan to embed new ways of working. It's important to assess how quickly people can assimilate and deal with this change, whilst maintaining and improving business operations.
Outline the culture, behavior and norms you need people to adopt. Introducing new processes, applications, and tools, with new roles and responsibilities means significant change to peoples' ways of working and disrupts the norm. Careful consideration must be given to the organization's culture and the introduction of an effective change management program to overcome resistance and shape culture. Depending on your organization's culture and attitude toward change, consider making incremental changes to reinforce how these changes can help build the culture, behavior, and norms that are required to sustain the change vision.
Identify the tools and applications required to enable the processes you've defined and establish a standardized reference architecture. Careful consideration should be given to how the system architecture aligns to both the enterprise and data architecture, as well as how well it integrates and aligns people, process, data and technology to your future mode of operations.
Establish how performance will be measured and used to drive ongoing, end-to-end service delivery. Both lagging indicators (to understand current performance) and leading indicators (to understand trends, potential issues and risks) must be introduced to successfully measure operating model performance. It is important that consideration is given to both contractual agreements (internal and external) and also to the data and reporting capabilities that are required to measure performance, as well as to how this performance will be communicated in a way that board members will understand.
Establish a robust operational governance structure that drives strategic alignment and promotes good decision making. In today's business environment the word governance is often thought to be at odds with our increasingly collaborative and sharing economy as well as the need for agile and quicker working practices. Consider establishing a cross-organization collaborative team with change agents to drive adoption, innovation and foster change. The team will need clear metrics for success, aligned to a roadmap that matures capabilities and delivers operational excellence.
"Captain's picks" – defining key ingredients for success
Jacklin's dream of winning the Ryder Cup was dependent on a number of critical success factors that he needed to get right from the outset. The first was recruiting a charismatic change champion who could set the tone, provide leadership, and rally the troops in the face of adversity. Jacklin focused his attentions on Seve Ballesteros, convincing him to join the team despite his falling out with the European PGA hierarchy – getting the right people on the team is all important. Next, Jacklin also realized he needed to change the culture of the European team to believe and behave as if they were superstars with a winning mindset and team spirit. To achieve that, he ushered in the age of "Concorde, Champagne and Cashmere". The team always appeared unified and distinctive, and because they looked the part, they acted the part and that resulted in the team being treated like superstars. Third, Jacklin spent time on improving the structure and support ecosystem around the players in the build-up to and playing of the tournament. This galvanized the team, and proved invaluable when the going got tough – administrators, captains, vice captains, coaches, caddies and the players' wives all had a carefully orchestrated role to play in Team Europe's quest for the Ryder Cup.
There are critical success factors that make or break digital transformation programs. In working with clients on these types of large programs, the ones that accomplish successful outcomes often have these important aspects:
There is a dynamic executive sponsor who is actively engaged in making decisions and removing roadblocks. These executive sponsors do the basics right and lead by example.
A stakeholder management plan exists. This means the outcomes are agreed to by the stakeholders and a good two-way communication flow is established.
A communication plan is established which proactively aligns messages for various audiences and strikes the right balance between logic and emotion. It is also in tune with the organization's or business unit's culture.
There is sufficient investment in training. That also includes ample time provided to allow people to adapt to news teams, new roles, new tools, and new ways of working.
There is a strong change coalition. The change champions are well prepared and supported throughout the program and beyond.
The transition timeline is realistic. Change isn't a binary process which means that positive and changed behavior is measured and celebrated at regular intervals by using metrics aligned to the future mode of operating.
As an IT leader embarking on a large program of change, make sure you dedicate enough time to understand the impact on the current operating model and your people. Remember "there are no short cuts to any place worth going" 2 and to be successful you need to have the right building blocks in place. In January, as part of my third and final blog for this series, I will share how a Service Management Office is a great vehicle to keep a transformation program on track and delivering value.
1 "Tony Jacklin CBE – Official Website | Ryder Cup Captain." Tony Jacklin CBE – Official Website | Ryder Cup Captain, tonyjacklin.com/.↩
2 Sills, Beverly. "Beverly Sills Quotes." BrainyQuote, Xplore, www.brainyquote.com/quotes/beverly_sills_105327.↩
Talk to a BMC Expert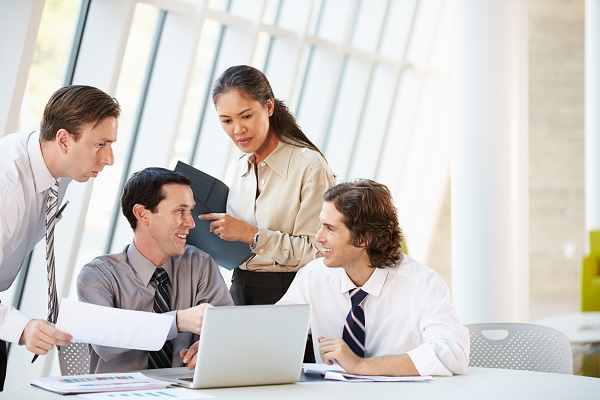 Our expert IT consultants use proven methodologies to help you optimize costs, reduce risk and see a faster return on your IT investments.
Contact BMC Consulting ›
These postings are my own and do not necessarily represent BMC's position, strategies, or opinion.
See an error or have a suggestion? Please let us know by emailing blogs@bmc.com.