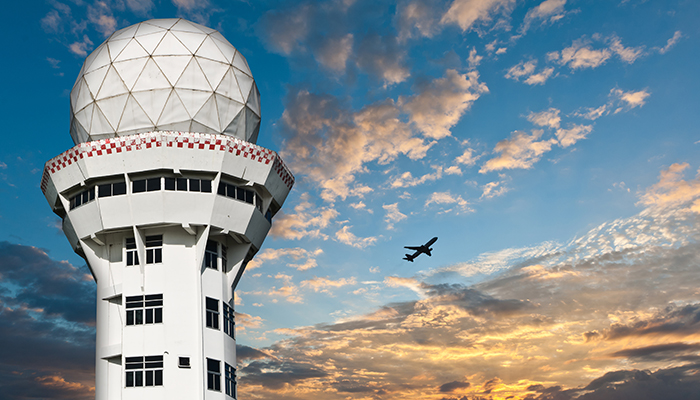 In many ways, the most effective systems management solution is like an aircraft traffic controller. Here's why. The controller must have the visibility to provide a safe, orderly flow of traffic through an assigned area and communicate precisely what's going on to the pilots. With the most effective view, the controller can identify and address any problems that might impact the takeoff and landing of flights. Without this extreme level of visibility and situational awareness, it would be nearly impossible to ensure that the airspace is managed effectively, particularly during times of high traffic volumes.
Let's look at how this concept also applies to systems management. Companies must keep up with the fast pace and high volume demands of digital business. Just as the controllers need to carefully orchestrate the process of managing incoming and outgoing planes, the mainframe must deal with traffic created by more complex workloads, growing volumes of data and volatile transaction patterns. Systems programmers need a solution that has a centralized intelligent architecture that provides a single system image of their entire environment.  They can then quickly drill down to identify and isolate problems anywhere in their environment.
Moving from 40 consoles down to single system image  (point of control) for a smoother ride

A growing insurance company had seven mainframes in their production environment and needed to speed problem resolution and improve response times in order to meet customer expectations for service delivery. Due to growth-driven acquisitions, their data centers operated in silos and each had unique, incompatible, unintegrated processes and automation. As a result, they had 40 consoles in a variety of geographically dispersed data centers.  Their challenge was to secure remote access and to be able to see and manage their entire mainframe environment from a single system image.
BMC MainView's centralized intelligent architecture provided the means for this company to standardize processes, automation and console operations, which improved productivity and reduced errors. By providing a consistent single system image across the entire mainframe environment, problem analysis was faster and easier, even as transaction loads increased. The company simplified mainframe operations and delivered faster, more responsive service to its customers. By eliminating 700,000 unnecessary messages, the staff had more time to focus on critical messages while also reducing mean-time-to repair. The IT organization was also able to meet increasing service demands without adding staff.
Get ready to soar
The insurance company case study clearly shows how the power of using a single system image can enable teams to react more quickly, and to cost effectively find and fix problems before service is interrupted. Cross datacenter operational tasks were automated, providing consistent reliable execution of backup and disaster recovery. Having common administration capabilities across the entire system reduced complexity while improving productivity and effectiveness. Now that's what I call a smooth landing!
Report by Ptak Associates LLC shares how this insurance company was able to reduce data center risk, complexity, and costs with BMC MainView Automation.
Annual BMC Mainframe Survey
The 14th Annual BMC Mainframe Survey 2019 reports optimistic trends about the mainframe's role in emerging and established businesses.
Download Now ›
These postings are my own and do not necessarily represent BMC's position, strategies, or opinion.
See an error or have a suggestion? Please let us know by emailing blogs@bmc.com.