Everyone talks about IT Service Management (ITSM) and Information Technology Infrastructure Libraries (ITIL), but people aren't always clear on what these concepts mean. This is even though most IT shops use some form of ITSM strategies and ITIL tools every day, whether they realize it or not.
To help clarify what ITSM and ITIL are, here's a simple primer that explains what each term means and how they enable IT service delivery.
BMC Helix - The Future of Service and Operations Management
BMC Helix is the first and only end-to-end service and operations platform that's integrated with 360-degree intelligence. Built for the cloud, this reimagined service and operations experience is unrivaled, giving you: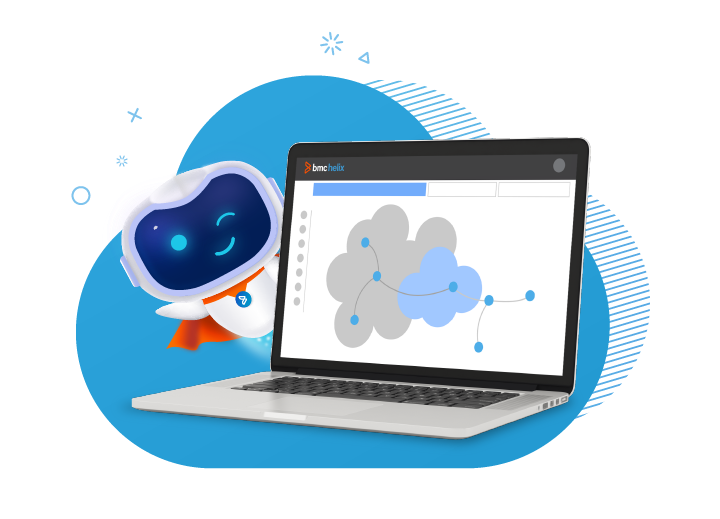 Single pane of glass for ITSM and ITOM functions
BMC Helix ITSM optimized for ITIL® 4
Enterprise-wide service including IT, HR, Facilities, and Procurement
An omni-channel experience across Slack, Chatbot, Skype, and more
Cloud native micro-services platform for your enterprise
Automation with conversational bots and RPA bots
More than 7,500 IT organizations trust BMC ITSM solutions. See why and learn more about BMC Helix ›
The Meaning of ITIL
ITIL is a set of best practices and a framework for ITSM that focuses on aligning IT services with the needs of business.
The Meaning of ITSM
IT Service Management (ITSM) refers to all the activities, policies, procedures, and processes an organization uses for planning, deploying, managing, and improving the delivery of IT services to its customers.
But, what's an IT service?
The ITIL V3 framework defines a service as "a means of delivering value to customers by facilitating outcomes customers want to achieve without the ownership of specific costs and risks."
Put more simply, a service is delivered when we do something for our customers that they don't want to do themselves, and that they like and value. When delivered via apps, Web sites, programming, or in an IT system, it becomes an IT service.
Everyday ITSM
ITSM service delivery occurs in all IT shops, whether they realize it or not. Each shop must manage their IT services and shops that aren't using ITSM are usually creating their own DIY service delivery model.
If you're confused by how ITSM differs from traditional IT systems management, think of it this way. Traditional IT systems management has a technology-oriented approach that focuses on developing, delivering, and maintaining IT software and hardware systems. ITSM has a process-oriented approach that stresses business needs, customer value, and service delivery. ITSM also has a continual improvement element built into its service delivery model that isn't always present in traditional IT systems management.
ITIL – The framework for managing ITSM delivery
ITSM is closely associated with the Information Technology Infrastructure Libraries (ITIL) framework for IT service delivery. ITIL was introduced in the 1980s as an official publication of the United Kingdom's Central Computer and Telecommunications Agency (CCTA).
Since 2013, the ITIL framework has been owned by AXELOS. AXELOS is the licensing arm for ITIL intellectual property. AXELOS manages ITIL framework updates, and it works with third-party trainers to manage certification.
ITIL provides a set of best practices and a framework for implementing ITSM. It includes processes, procedures, checklists, and tasks for ITSM. ITIL practices are not specific to any single organization or industry, and they can be applied and used by any IT shop.
The service lifecycle
ITIL processes are grouped into five stages that make up the concept of the service lifecycle structure shown here. The service lifecycle defines all the processes and procedures an organization uses to define, create, deliver, and manage IT services from birth through retirement.
Figure 1: The ITIL Service Lifecycle
Here's how each of the ITIL core areas in the service lifecycle diagram relate to and enable ITSM goals for most organizations.
Service Strategy practices are the center of the service lifecycle and the place where all IT services are conceived, begin life, and retire. Its objective is to detail all the services an organization is currently providing (the service catalog), services that are proposed or in process (the service pipeline), and services that are no longer available (retired services). Together, the service catalog, service pipeline, and retired services form the service portfolio, which is a view of all service-related activity that can be used for evaluating services against customer needs, prioritizing in-process services, and providing a broad overview of the value a company's ITSM strategy provides its customers.
Service Design practices produce a roadmap for adding or changing services in an ITSM environment. They concern themselves with how new services will be designed and how existing services in the service catalog will be changed. Service Design provides a holistic approach to help an organization deliver better services.
Service Transition practices help organizations define how they will move IT services from one service state to another. It covers how IT services are built, introduced into the organizational environment, modified, and retired. It helps organizations decide how IT services will move between the service pipeline, the service catalog, and retired services states.
Service Operation practices help organizations insure that their IT services are delivered effectively and efficiently. Service operation covers everyday tasks and infrastructure routines for delivering services. They can include items as diverse as fulfilling a customer request from the service catalog; fixing user problems when delivering a service; service desk implementation; and insuring that all routine operations such as backups or file maintenance occur.
Continual Service Improvement (CSI) practices try to learn from mistakes and successes to continually improve the effectiveness of IT service delivery. In this stage, organizations create processes to perform service review, evaluate the processes and procedures that deliver a service, define new CSI initiatives to improve their services, and to monitor prior CSI improvements and introduce corrective measures, when needed.
There is much more to creating an ITSM plan using the ITIL framework but this is the basic process. Organizations use the ITIL framework to create their own virtuous circle of ITSM processes and procedures to create, design, deploy, manage, and improve their IT service delivery.