The other day, my colleague said "Moving to the cloud should be as easy as moving house." Now, I can't vouch for her experience in regards to a house move, but mine certainly wasn't "easy." My wife and I visited over 10 places before we agreed on the one we purchased. There was the location to consider, the schools and their rating in the national tables, transport links, access to local amenities, the total cost, etc. Let me just say that the list was not short. For example, the house should have the capacity to accommodate the current family and a few guests, as well as be able to grow just in case we decided to increase our numbers, and we should be able to do this without an exponential increase in costs. Then on top of this there is the actual move – the packing and packaging, the lifting and shifting from one location to another, and the placement and settling into the new! All in all, it was not easy. But among the key factors were the "rightsizing" and the financial aspects.
The same factors, reworded of course, can be applied to a multi-cloud move – which is not easy either, but there are ways to smooth the experience and mitigate potential risks
Where is the biggest bang for the buck?
It's no longer "if" organizations will adopt a multi-cloud strategy, but rather "when" and "how." The financial savings and the agility provided by moving business applications into the cloud are no longer theoretical hypothesis; the model has been proven by the likes of AWS, Azure and IBM. Organizations have seen the benefits of IaaS, PaaS and SaaS, and now, with the increasing proliferation of development tools and platforms, are beginning on a cycle of service innovation, delivering capabilities that customers have come, justifiably, to expect as part of the mobile revolution.
If organizations are going to remain in business, they need to shift their focus to managing across and innovating within the multi-cloud. In other words, understanding, planning for, and having visibility across all cloud and datacenter asset management structures. If companies are to thrive and grow in the new "virtual" marketplace, then they must adopt and pursue a strategy that allows them to migrate services and workloads across the multi-cloud enviornments and accelerate innovation.
But, is every application a possible candidate for migration? Does an organization have to move every service they have from where it is now? Knowing what can be migrated from the datacenter into the cloud is the among the top questions that should be asked for developing a successful multi-cloud strategy. The following list shows many of the key questions which need to be answered as companies develop their multi-cloud strategy:
If an application can be migrated, then what are the potential financial impacts?

Will it increase Capex savings?
Will Opex reduce?

How will this impact the current model of application support and operations?
Does the migration benefit the application's end-users and/or your customers?

Will migrating the application make it easier for them to interact with and use the business service?
Will it help attract new customers?
Will it help retain current customers?
How rapidly can new features and capabilities be rolled out?

Will it provide a competitive advantage for your company?
This is not a comprehensive list, but answering these will narrow down and prioritize the candidates, and provide the basis for building a business case to move ahead with the multi-cloud program. However, once you have a list, that is just the beginning. There is the actual migration to think about, making sure that the architecture and the resources have been sorted out, and there is also the little matter of being able to monitor and manage these new environments.
How do you manage hosted applications and environments across multi-cloud infrastructure?
The short answer is just like any other environment – you need to wrap an integrated service management framework around your multi-cloud hosted services and environments. You will still need to have a service desk, and that itself could be hosted in the cloud; you will need to be able to monitor and manage the automatically generated incidents; you will need to have a change management process that spans across the multiple providers in the multi-cloud ecosytem. As organizations evolve their cloud services and mature in their multi-cloud management, their service management processes will need to be refined and embedded across the multiple supporting groups.
Compliance and regulatory requirements cannot be overlooked. The General Data Protection Regulation (GDPR) will drive efforts to make sure that data at rest, in transit, and during processing, is protected and secure. The entire application development lifecycle, in each phase, will need to have any vulnerabilities identified and remediated, with the effort front-loaded so that issues are caught in the coding and testing phases, and production systems are as tight as possible. This, by the way, is not the responsibility of the cloud providers, the accountability lies with the organization's IT service providers, be they internal or external.
You now have your list of target applications, you know that you have to manage your multi-cloud environments, and you know that you have to look at your processes and embed them within the different support groups, so what is your first step?
Where do you begin?
Begin by shaping an executable roadmap that spans across all the domains that will be impacted: Technology, Operations, Process, Information and data, Content, and Security (TOPICS). Next, determine the change in each of these and how you will manage that change. Those steps then drive the set of workstreams you will need in your integrated multi-cloud program.
As you can see, just like moving a house there are layers of assessment and decision-making required to plan for starting to use cloud services for your business and then progressing to accelerating efficiency and innovation across the multi-cloud environment. Many of us wouldn't easily hunt for a home without a commitment to a future vision as well as having a sound plan in place for achieving the desired end-state. Organizations and IT leaders range across their adoption of cloud services and maturity for navigating the risks and gaining the advantages. The above framework is how you can start contemplating the end state and shaping the journey for realizing your multi-cloud strategy. From working with clients, I know it appears daunting, but a clear and comprehensive strategy for taking full advantage of the multi-cloud opportunities will set up your company to be among the most agile innovators of IT services to your lines of business and your customers.
If your company needs help with a strategy, BMC's Multi-Cloud Strategic Advisory service can help you to either begin or to validate your strategy. Our brochure describes our approach and key deliverables from strategy to migration to value governance around multi-cloud environments. If you would like us to give you a call to discuss how we can help you take advantage of all that multi-cloud has to offer, please fill out our form.
Talk to a BMC Expert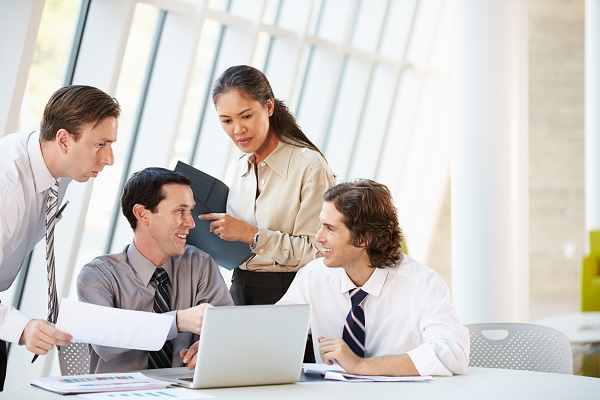 Our expert IT consultants use proven methodologies to help you optimize costs, reduce risk and see a faster return on your IT investments.
Contact BMC Consulting ›
These postings are my own and do not necessarily represent BMC's position, strategies, or opinion.
See an error or have a suggestion? Please let us know by emailing blogs@bmc.com.