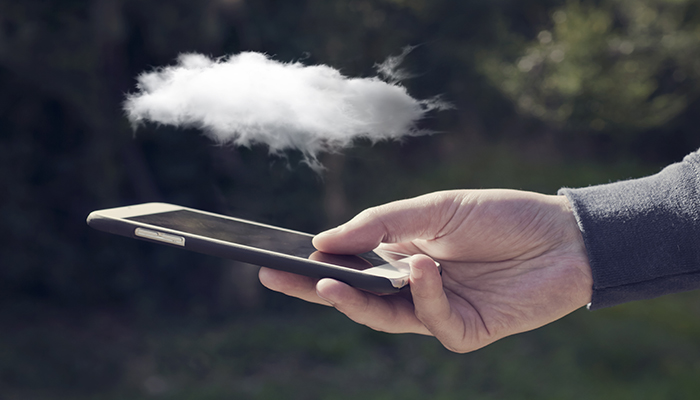 Mobiltel was founded in 1994, making it the first mobile phone operator in Bulgaria. Since then, Mobiltel has grown significantly and is the largest GSM operator in the country. We have more than 4.2 million customers and are continuing to grow our customer base—which today represents nearly 39 percent market share.
We are part of a much larger enterprise—Telekom Austria Group, the leading communications provider in Central and Eastern Europe. Telekom Austria serves 24 million customers through its operators in Austria, Bulgaria, Belarus, Croatia, Slovenia, the Republic of Serbia, the Republic of Macedonia, and Liechtenstein. Mobiltel is the second largest of Telekom Austria's operators.
In recent years, telecommunications companies like ours have been affected by the growing demand for digital services. Our customers want much more than voice and text, so we are constantly investing in new services. Today we offer Internet, television, our own TV Sport Channels, mobile voice, and fixed voice services and we are one of the largest converged operators in Bulgaria.
Changing customer expectations is only one of the challenges we face. We operate in a highly competitive market and we must comply with strict standards and government regulations related to telecommunications and digital services. To address those challenges, we have transformed our Operations Support Services (OSS) Competence Center, redesigning and aligning our processes to support the rapid delivery of new services that we develop internally as well as ones we obtain through acquisition.
The IT organization is also turning to the cloud for many capabilities to minimize the amount of infrastructure we have to maintain internally. Consequently, when OSS decided to upgrade our on-premise Remedy Service Management Suite, we chose to implement Remedy OnDemand, which provides the latest Remedy capabilities via the cloud. Remedy OnDemand is enabling OSS to meet the service management needs of our modern digital enterprise.
Fast-tracking the Move to Cloud
Because we wanted to fast-track the move to Remedy OnDemand, we engaged with Bright Consulting, a BMC partner that helps enterprises like ours transform IT by simplifying, automating, and integrating processes. Our on-premise Remedy system was heavily customized, so the upgrade involved not only a technological change, but also a review and refinement of our processes and the adoption of proven best practices that offer greater efficiency and higher productivity.
The planning, design, and implementation was a collaborative effort, with Bright Consulting playing a major role in reconciling customizations and integrations and coordinating the user acceptance testing across the five Telekom Austria operators that are now using Remedy OnDemand. BMC Software and Bright Consulting ensured a seamless upgrade by applying a careful methodology that covered:
Gauging our upgrade readiness and recommending any steps we needed to take in advance of the upgrade
A kick off meeting and information gathering phase
Technical execution of the upgrade
User acceptance testing
Preparing the preproduction system, migrating any fixes that were required, and cutting over to production
Post-upgrade support to address any issues that arose after production cutover
The schedule was very aggressive, yet in less than three months, we went live with our implementation, which included complex integrations across ticketing, CRM, and other systems for five operators in five countries. Today, a single Remedy OnDemand instance supports all five operators, providing the full range of service management functions, including incident, problem, change, service request, service level, and asset management.
We're especially happy that we now receive a steady stream of updates that enhance Remedy OnDemand functionality and performance. Performance is meeting our expectations with response times for logins ranging from 0.7 to 1.6 seconds. As a result, our staff has quick access to Remedy OnDemand functionality. Best of all, our infrastructure services team no longer has to make sure that additional resources are available during peak periods or that performance issues are addressed in a timely manner. BMC and Bright Consulting take care of everything for us.
The Advantages of Remedy OnDemand
Our Remedy OnDemand implementation supports 4,000 users submitting many types of tickets, from issues with their computers and access to IT services to work orders from store personnel and change requests. On weekdays, more than 700 support staff members depend on Remedy to assist end users. Even on weekends, approximately 150 staffers support the user community with Remedy. Our managed services vendors also use Remedy for incident and request tracking.
Remedy OnDemand manages not only standard change requests but also emergency requests—from ticket creation through approvals to implementation. Because all aspects of the change process are captured, responding to audit requests required to maintain ISO certification and demonstrate compliance with government mandates is simple and straightforward. When the auditors arrive, all we have to do is generate a report. We even have a number of reports that are scheduled automatically to provide data for analytics.
We've enjoyed 100 percent availability since the upgrade and we're benefiting from the latest innovations in service management, such as Smart IT, a mobile-ready interface that makes IT support people more productive, and MyIT, a self-service mobile app for end users. We will roll out Smart IT in the near future so that our field support people, engineers, and internal support staff will be able to create, manage, and update tickets in less time. The mobile capabilities will be particularly beneficial because, instead of returning to their desks to close tickets and check on new assignments, support people can perform these tasks from any location. We're testing mobile access now with a small group and the participants are quite enthusiastic.
We also plan to roll out MyIT to make it easier for our users to submit requests. Whether they are requesting access to IT services or ordering equipment and supplies they will enjoy the convenience of submitting their requests from a mobile device. Because it works like other smartphone apps, no training will be required.
Conclusion
We're just beginning to realize the benefits of the latest Remedy features. As we ramp up our use of the solution and roll out MyIT and Smart IT across the entire user community, we expect the value that Remedy OnDemand delivers to expand dramatically. Most importantly, OSS now has the technology in place to help drive Mobiltel's success in an increasingly digital world.
Gartner Magic Quadrant for ITSM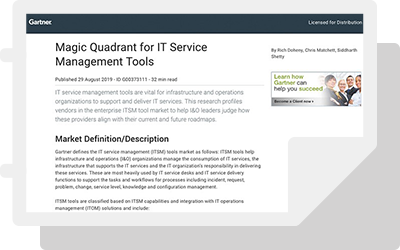 For the sixth year in a row, BMC is a recognized leader in IT Service Management Tools. Download the free report to see why!
Download Now ›
These postings are my own and do not necessarily represent BMC's position, strategies, or opinion.
See an error or have a suggestion? Please let us know by emailing blogs@bmc.com.