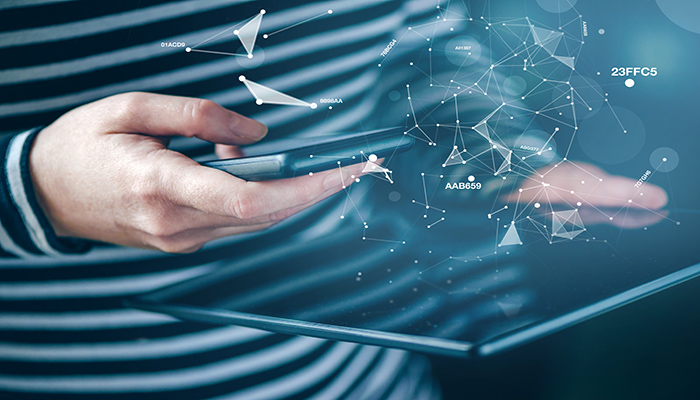 Like most companies today, OCASO is transforming itself in response to accelerating consumer demand for conducting business across multiple channels, including in-person meetings and online transactions using smartphones, tablets, and computers. Founded in 1920, OCASO is one of Spain's leading insurance companies, offering a variety of insurance products in Spain and in the United Kingdom—from home and life insurance to travel, pet, and burial policies. OCASO has a team of more than 30,000 agents, employees, and collaborators.
The infrastructure and services team is responsible for supporting the IT environment, including the underlying infrastructure as well as the applications running on it. Our core business applications encompass internal-facing applications, such as human resources and financials, and customer-facing applications, such as quotes and claims processing. The team serves 12,600 users in more than 350 locations. We receive nearly 200 tickets each day, 70% percent of which are service requests and the remaining 30% are incidents and change requests.
OCASO is a long-time BMC customer, having implemented Remedy Service Management for incident, problem, and change management in 2004. Over the years, we've upgraded our Remedy implementation to take advantage of enhancements and new functionality. Two years ago, we took a look at the newest Remedy release and were excited about the latest innovations it offered.
We were interested in moving up to the new release because the new functionality would allow us to bring greater efficiency and agility to IT service management by enabling us to:
Provide service and support managers with timely information on how well their staffs are performing
Maintain consistency in our change management process to minimize the risk of change-related outages
Empower users with self service, allowing them to perform tasks such as password resets on their own
Ensure that all data required to resolve an incident, fulfill a request, or implement a change is entered at the time the ticket is created
Automate the categorization of the high volume of incidents and service requests
Moving up to the cloud
We had learned in the past, however, that upgrading our on-premise system represents a major effort because we had customized it so extensively. Our previous upgrade had taken four months to complete and required the full-time efforts of two high-value staff members and two contractors. Two years ago, we didn't have the money in the budget to cover an upgrade. Moreover, we couldn't afford to pull valuable IT staff members off of critical projects to devote their time to that upgrade.
As an IT organization, we were investigating cloud technologies. When we saw Remedy OnDemand, we recognized that it offered an excellent opportunity to quickly move up to the newest out-of-box functionality of Remedy without capital expenditures and without the need to allocate valuable resources to the upgrade. We also realized that once we had Remedy OnDemand in place, we'd never have to worry about maintenance or upgrades again. BMC Software would not only keep our system up to date but also assume responsibility for keeping it running reliably and at peak performance, taking a load off of our team.
We went live with Remedy OnDemand not quite two years ago, making it the first application that we moved to the cloud. Upgrades are now transparent and painless. Consequently, we can keep up with the latest functionality with only minimal effort on our part. What used to take four full-time people four months now takes only 50 to 60 hours for testing and validation of the upgrade. And there's no disruption to our users. After a recent routine upgrade, we informed our users that a new version was in place. A day or so later, one of our users asked, "Have you already upgraded because I didn't notice any change?" From my perspective, his statement is a major indication of success.
Enjoying the payoff
The payback from moving to Remedy OnDemand was immediate. We previously needed three people to administer the Remedy solution. With Remedy OnDemand, one person easily handles the job, freeing up the others to pursue high-value projects. As for performance and availability, the extensive customizations we had done had begun to weigh on the stability of our on-premise Remedy platform. With Remedy OnDemand, we have not had a single incident or availability problem since we went live.
We've recently been upgraded to Remedy 9 and are just beginning to exploit its advanced functionality. For example, in the past, to gauge individual and group performance, our support managers had to extract incident information from a .csv file that was posted once a week, import the data into spreadsheets, and then manually analyze it. Now, with Smart Reporting, they get daily reports that provide timely visibility into the performance of their direct reports. Managers use the performance data to identify technicians who are overburdened or who might need additional training.
Because Remedy 9 helps ensure that all relevant information is included with incident tickets and service requests, tickets are quickly assigned and routed to the right people. As a result, we have been able to reduce the service request backlog by 32% and reduce incident resolution time by 16%.
We're preparing to roll out the Smart IT interface in the near future to further enhance the productivity of our support people. Advanced Smart IT features such as Smart Recorder will greatly facilitate ticket creation, saving time while improving first call resolution rates and driving down mean time to repair.
We are currently testing MyIT with a small group of users and they are quite enthusiastic. Our plan is to roll out this consumer-style app to the entire user community, enabling them to handle many tasks on their own—for example, resetting passwords, reporting incidents, submitting change requests, and ordering equipment and devices.
MyIT will support the increasingly mobile nature of our workforce by enabling people to access IT services from their mobile devices at anytime from anywhere. We estimate that MyIT will reduce the volume of tickets to the help desk by about 20%. We outsource our help desk, so fewer tickets will translate into a considerable cost savings.
We're looking forward to exploiting additional Remedy OnDemand capabilities and we plan to integrate it with other BMC solutions such as TrueSight Operations Management, which we use for monitoring, and BMC Discovery, which we use for asset discovery and application dependency mapping. We expect to increase efficiency and drive down costs with every step.
Gartner Magic Quadrant for ITSM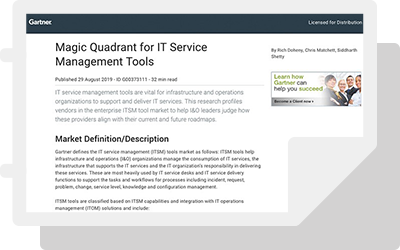 For the sixth year in a row, BMC is a recognized leader in IT Service Management Tools. Download the free report to see why!
Download Now ›
These postings are my own and do not necessarily represent BMC's position, strategies, or opinion.
See an error or have a suggestion? Please let us know by emailing blogs@bmc.com.