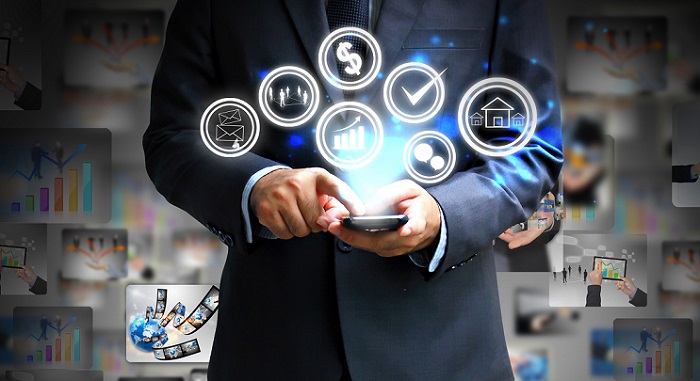 Mobile technologies have become an integral part of the way we work, play, and interact with the world around us. According to HubSpot's "50 Amazing Facts about Mobile Marketing," 91% of adults keep their mobile phones within arm's reach 24/7 and multiple sources on the internet observe that smartphone users check their phones 150 times a day. The mobile phone truly has become the individual's "remote control for life."
Those are exciting statistics for a company like O2, the commercial brand of Telefónica UK Limited. We already have around 25 million customers across the UK using our 2G, 3G, and 4G networks and more than six million active users on O2 WiFi. We also provide full end-to-end services, including mobile, ICT-managed, and professional services, to some of the UK's largest public and private entities. As the demand for digital mobile services keeps increasing, our markets will continue to grow.
Our customer-first focus has helped make the O2 brand synonymous with exceptional customer experiences in the UK mobile market. UK communications regulator Ofcom has ranked us the number one mobile operator for customer satisfaction for seven years running. But we know that customers won't stick with us over the long haul based on past performance. Customers' expectations are growing as fast as their demand for new and expanded digital services. To build loyalty and retain high-value customers, we have to ensure that our vast operation continues to deliver brilliant customer experiences. To do that, we need the absolute best service management solution. That's why we selected BMC Remedy IT Service Management as our service management foundation.
Remedy is the engine behind our world-class customer experience. It has enabled us to bring structure to our service management environment, drive and refine an elegant process that puts the customer front and center, and support the continual innovation essential to competing successfully in a digital world.
Knowingly Delivering Brilliant Service Experiences
The new reality in the digital age is the ever-increasing customer expectation that digital and mobile services will always be there, wherever and whenever they're needed. At O2, we meet that expectation by looking at the world through the customer lens in addition to the technology lens. By starting with the customer experience and working back to the technology, we're able see things in quite a different way. We understand that customers don't think about all the technology; they just care about the end service they need. They care about the performance and availability of those services, not the technology components that deliver the services. To take the customer view, we have had to seamlessly integrate our network, backend infrastructure, applications, and many other technology components.
Monitoring those technology components is important, but it's not sufficient by itself. We must also keep close tabs on the customer experience. So we monitor millions of customer interactions every week and review our findings to help us deliver the always-there availability people expect. If performance and availability issues do arise, we have a means of letting customers know what the issue is and when they can expect service to resume. That approach has helped us develop an incredible emotional connection with our customers that fosters strong, long-term relationships.  As technologists, we have never been closer to the customer experience.
Constant Innovation
Customers are looking for more than just great service quality. They also want a steady flow of new services that enrich their lives. So continual innovation is a must. As a company, we're creating innovative services for consumers, for industry and government, and for our employees and partners. For example, we have a number of exciting consumer services that extend well beyond voice, messaging, and data and give us an edge over our competitors:
O2 Priority extends exclusive offers and experiences to customers, such as the popular "Get £1 Lunch on Mondays."
My Network allows customers to report problems with the network, be kept posted on the resolution, and even disagree with us if they don't feel their problem has been adequately addressed.
Of course, support for all of our services has to be exceptional, and we've created both an assisted and a non-assisted channel for that purpose. Our non-assisted channel (My Network) is extremely friendly, so the vast majority of customers choose it to get the assistance they need. That means fewer calls and chat sessions coming through the assisted channel, which keeps our support costs in check. Both channels use Remedy as the single source of fault data and workflow, which manages the distribution of tickets to the appropriate groups to ensure rapid resolution. Our innovation in customer service has helped us build our reputation for the best digital phone experience in the UK.
Participation in the UK's Smart Metering Infrastructure Program is a great example of innovation with large enterprise customers. As a key supplier in this program, O2 will connect to 23 million communications hubs—devices installed in homes to connect metering systems to the communication network—giving energy providers access to real-time usage data. BMC Atrium Configuration Management Database (CMDB) will maintain asset registration for each hub and enable management of services for the project. Remedy is expected to handle this large-scale metering project because of its reliability and scalability.
Another area of innovation is in our internal help desk operation, which ensures that our 7,500 employees have the computing services they need to service our customers. We now have about 3,500 Remedy users supporting 5,000 O2 departments and third-party service providers across more than 1,000 locations. In 2014, O2 became only the second organization in the world to receive five-star accreditation from the Service Desk Institute. We've achieved that accreditation two years in a row and hope to receive a third accreditation this year. Remedy plays a vital role in obtaining and maintaining that accreditation.
Continual Transformation for the New Digital World Order
Today, Remedy gives us the structure and process for making sure that incidents, problems, service requests, and changes are handled in the most effective way possible. The solution is enabling the efficient handling of 375,000 internal cases, 200,000 help desk tickets, and 100,000 change requests each year from employees, partners, internal systems, and customers. It's our internal system for managing technologies in a way that lets us deliver the best service to our customers in the best possible way. More important, however, is that it provides a means for changing the conversation with our customers and operating from the standpoint of their experience, not just the standpoint of technology. With Remedy, we're positioned for continual innovation that maintains quality of service and empowers us to excel in this new world order.