Offering the best IT support services is a matter of utilizing individual talent and skills in conjunction with the right SaaS help desk software. Help desk software options that are available in the Cloud or as Software as a Service (SaaS) are constantly changing, and IT professionals are tasked with evaluating the latest versions of this software to determine whether the newest features meet their needs.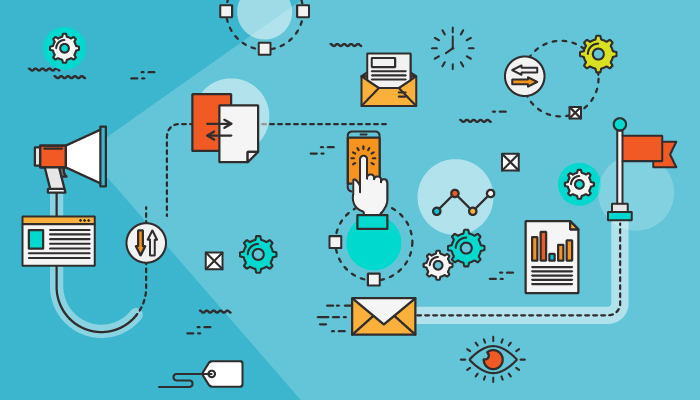 There are many different help desk software solutions out there, so it can be difficult to find a comparison chart that lists every option. Instead of examining the help desk software features of each option, this guide outlines the most common and useful features of these software packages to help IT professionals find the right solution for their needs.
Modern Interface That Is Social, Mobile and Collaborative
A modern interface with social, mobile, and collaborative capabilities makes connecting people and information easy. Some solutions offer free onboarding, web training and enablement kits. If you manage an IT team, you'll be responsible for ensuring that everyone knows how to use the new software. To make it easier on yourself, look for software with a user-friendly interface. Here are some interface-related features that make life easier for you;
Clearly-labelled icons. If the function of the icons on the dashboard is not obvious, a brief explanation or title should appear when users hover their mouse over the icon.
Intuitive navigation. The best software packages utilize a navigation system that mirrors commonly-used programs and browsers. A layout that is familiar to the user is especially easy to navigate.
Every aspect of the software package should load quickly as you navigate through the interface. If you're stuck waiting for something to load, you risk inconveniencing the people you are trying to help. Unresponsive software can ultimately lead to dissatisfied customers.
Navigation should be concise to ensure that you are able to access the information that you need without having to wade your way through multiple layers first.
When it comes to comparing help desk software on your own, the best way to evaluate whether an interface is user-friendly is to read product reviews. If other users have had trouble navigating through icons or understanding what everything does after receiving proper training on the software, these users are likely to sound off about it online.
ITIL Best Practices
Information Technology Infrastructure Library (ITIL) is a framework of best practices to manage IT operations and services. Your SaaS help desk should provide out-of-the-box access to industry and ITIL best practices to reduce training time and effort, speed resolution, and mitigate risk and improve compliance/governance.
Ticket and Case Management
The purpose of help desk software is to make it easier to track and manage support tickets in order to better meet the needs of customers. If your software package does not help to manage cases more successfully, there's no point in using it.
The primary objective when it comes to ticket and case management is to be able to view open tickets and easily identify where these tickets are in the case resolution process. You also want to be able to view closed tickets in case a problem arises and requires that you access specific information.
When you are evaluating different help desk software packages, consider the following:
Are you able to order tickets according to date, type of case or priority? Your software should give you the option to organize tickets in a way that is logical for you rather than forcing one or two sorting options on you.
Is there enough information visible on the dashboard to determine who needs to assist the customer in order to resolve the ticket? To ensure that cases are resolved in order of priority, you should be able to view details about status and managerial approval needs on the dashboard.
Are you able to share tickets with other teams who may need to lend their expertise to the case?
Does the dashboard allow you to easily escalate a ticket to ensure customer satisfaction in difficult cases?
Platform Choice
If you want the SaaS help desk to be a strategic part of delivering high-speed IT and digital services, it's important to select software that is built on a common platform.  Although there are many platforms, Salesforce App Cloud is one of the most robust and popular. A Cloud-based help desk built on a platform like Salesforce App Cloud enables the IT Department to seamlessly interface with other departments like customer service, marketing, finance, HR etc. to deliver enterprise digital services. The SaaS help desk needs to interface with other applications and services to deliver high-speed IT.
Knowledge Management and Pre-built Templates
Help desk software is increasingly used to help IT departments extend processes and services to other business units.  An important help desk software feature is pre-built service request definitions that use the knowledge and expertise of the help desk company's professional services.  This gives access to best practices without paying for a large services engagement or scripting/coding.
Reporting and Metrics
Help desk software features should always include access to reporting and metrics, but easy access is what sets the best software packages apart from the rest. When your primary responsibility is to provide customers with the best support possible, you don't have a lot of time to navigate through your help desk software to find out whether you and your team are performing to the expectations of management.
Reporting and metrics should be accessible from the main screen of the software program. While the raw data related to response times, ID numbers, time spent helping each person and the percentage of problems that were solved by team members is important, a great software package should also be able to convert this data into easy-to-read charts and graphs. One benefit of choosing a help desk based on a platform like Salesforce means that reporting is intuitive and common for all users.
Onboarding and Implementation
It will take some time to get new help desk software up and running, but implementing the software and training employees to use it takes time away from more valuable tasks. Ideally, it should take about a month for the new software to be implemented and for employees to be comfortable using the software to create, track and manage tickets. If you believe that it would take longer for you to get everything integrated and ensure your team is properly trained, you may want to look at other software solutions that offer to deliver implementation in 45 days or less.
When you're looking for a help desk software package that provides comprehensive solutions for you and your team, using a help desk software comparison is essential. Make note of the importance of each of the help desk software features outlined above to find a software solution that will fit your needs.
Support
Highly-rated support should be offered by the software company to ensure that downtime is minimal. While many companies are moving to email and online chat support, the quickest way to resolve issues is usually via telephone support, so make sure it is available from the vendor that you choose.