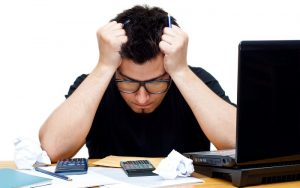 It's that time of the year again when many people are sorting through their expenses and income statements to help ensure they get all of the tax benefits they're entitled to receive. These activities may include pulling together a lot of receipts and reports, examining spending trends, deadlines, and fees in order to gain greater visibility into big expenses that could be tax deductible.
Timing matters. Having clear insight into what's driving their costs can help people to identify opportunities to reduce future taxes by taking certain actions. For example, knowing the most opportune time to purchase certain big-ticket items to get the best rate. Or proactively setting automated alerts when an expense exceeds a certain amount, and setting caps to limit spending at certain times.
Where MLC Cost Reduction Fits
So, what does this have to do with reducing mainframe Monthly License Charge (MLC) costs? Plenty. Mainframe MLC cost optimization is based on similar principles and understanding costs is key to managing them more effectively. Optimizing MLC costs requires automation with actionable intelligence to identify what's driving costs, balancing capacity to reduce risks, and using automated workload capping to reduce costs.
The demands of the digital economy dictate the need for better analytics and faster performance problem resolution to avoid delaying critical workloads. Many mainframe organizations are struggling to meet these needs because IT budgets are flat or shrinking and annual costs for MLC software are rising an average of 4 to 7 percent a year.
Your mainframe monitor may be able to analyze what's happening across your mainframe environment quickly and resolve performance issues proactively. However, did you know that you can do so much more by leveraging MLC cost optimization solutions that integrate with your monitoring solution?
This approach can save your organization millions of dollars each year, depending on your environment. That's because the costs for MLC software can represent about 30 percent of the typical mainframe budget. These MLC costs are charged based on the peak four-hour rolling averages (4HRA) driven by MLC products like IMS, CICS, SQL, DB2, and MQ. Optimizing costs typically reduces MLC spending by between 5 to 20 percent, and in some cases, much more.
Why Wait?
Just as you need early insight about your personal expenses to help reduce your next tax bill, the sooner you can get started on implementing MLC reductions, the better.
If you haven't started exploring ways to reduce MLC costs, now is a good time to begin. Doing nothing today about MLC costs will mean you're paying more tomorrow. And if you've already taken some steps to reduce costs, think about the ways you can reduce these costs even further.
Learn more about BMC MainView Cost Optimization solutions for cost analysis, intelligent workload capping, and subsystem optimization.
Annual BMC Mainframe Survey
The 14th Annual BMC Mainframe Survey 2019 reports optimistic trends about the mainframe's role in emerging and established businesses.
Download Now ›
These postings are my own and do not necessarily represent BMC's position, strategies, or opinion.
See an error or have a suggestion? Please let us know by emailing blogs@bmc.com.