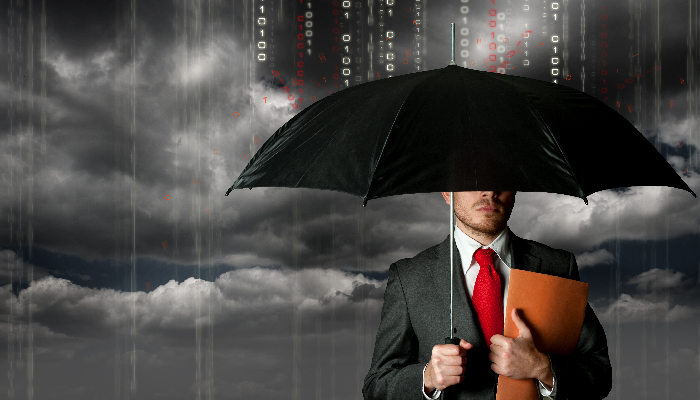 You wouldn't buy a car or home without insurance. It's required and you also need the protection in case of a disaster – a fire, an accident, or other problem. Failure to purchase a policy could have disruptive and negative consequences. You'd lose time and money and it would be very stressful.
Now, take that same insurance concept and apply it to having the most effective recovery capabilities and processes for DB2® data – AKA an insurance policy for data management. Without these processes, and the best tools to support them, why even be concerned about other challenges in the environment? What does availability matter if an organization lacks solid, reliable, and testable recovery processes to prevent outages?
Think outside the mirror to reduce the cost of downtime
It's common knowledge that up to 80 percent of all unplanned downtime is caused by software or human error. Mirroring, however, isn't enough to address that challenge. In many situations, mirroring only replicates bad data, especially when it's related to an application or system software error or when there's an over-reliance on mirrored data as the only disaster recovery (DR) approach.
You need effective strategies to recover quickly and automation to enable a rapid recovery or you could be facing huge expenses. In fact, industry analysts estimate that each minute of database downtime could cost businesses up to $96,000. That's $6,000,000 per hour. Wow!
An intelligent recovery tool is like data recovery insurance
Did you know that up to 70 percent of recovery time is "think time?" So, if DBAs are inexperienced with recovery, they can go into a costly "recovery spiral" caused by an incomplete or ineffective plan.  This spiral can further extend the time to recover. And downtime jeopardizes your company's ability to be competitive in the digital economy because your customer can easily visit a competitor's website if yours is unavailable.
Having a modern tool designed to meet these challenges is critical for supporting an effective recovery plan. Here's this tool should do:
Allow recovery to be practiced, give the business confidence in the ability to recover, and minimize the time to recover.
Provide easy access to DB2 recovery resources to prevent mistakes from occurring.
Offer intelligent decision-making capabilities. For example, it should allow a DBA to identify a set of tablespaces and/or indexes for recovery and tailor the recovery to the particular event. This "grouping" can be saved for later use (as in the case of a disaster recovery group) or discarded at the end of the recovery generation (like for a volume failure).
A challenging recovery scenario involves transaction-level recovery. This can happen when an application goes awry and requires the ability to carefully undo bad transactions. The recovery tool must be smart enough to understand those transactions and powerful enough to back them out. And, this has to be done without impacting the data around the transactions or the applications that use the data.
Closing thoughts
There's no substitute for effective recovery planning and preparation. Your recovery SLAs should drive the backup strategy and be sure to consider having recovery SLAs for non-production systems, too. In addition, I/O configuration should be central to recovery planning. You'll need a log tool to generate UNDO SQL, which can be executed while the objects remain online, and to remove whatever bad thing happened instead of doing a point-in-time recovery.
Be sure to back up critical artifacts before starting a production recovery. Keep in mind that things can and often do get worse before they get better. So, having a path back to restart is prudent.
Recovery tools should be able to go beyond the standard recovery methods and have options for restoring copy to a point-in-time. You should be able to roll back changes or migrate data seamlessly to a new tablespace or subsystem.
Insurance matters. You can't address the needs of the digital economy with recovery tools that were designed decades ago and may not be effective in today's environment of massive data volumes, rapid transaction rates, and increased complexity.
Learn more about BMC Recovery for DB2® and how it provides next generation data management capabilities for digital business with comprehensive control over your backup and recovery processes.
Annual BMC Mainframe Survey
The 14th Annual BMC Mainframe Survey 2019 reports optimistic trends about the mainframe's role in emerging and established businesses.
Download Now ›
These postings are my own and do not necessarily represent BMC's position, strategies, or opinion.
See an error or have a suggestion? Please let us know by emailing blogs@bmc.com.