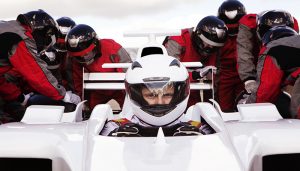 Despite a year in which England chose to separate from the European Union (aka, Brexit 2016), those of us in IT recognize another reality. Our technology world has everything to do with being connected together. For IT to succeed, there are business policies, compliance regulations, and most of all, other integrating technologies to manage through and consider. For those of you embarking on any BMC product upgrade or implementation, teaming with rich technical expertise can help you ensure a smooth and successful deployment.
Here are some recent examples of how to leverage our Premier Support services to lead to your desired business outcome with BMC technologies, instead of going it alone.
Find Your Weekly Pulse
Keeping business running "normally" means you need baselines for what "normal" is in your organization. One of our customers, an international chip manufacturer, cited the ability to know how things are going and where pain points are on a weekly basis as a key value add from BMC Premier Support Services. He describes "the weekly pulse" generated by his BMC Premier Support Account Manager as a key component that keeps his organization moving faster than possible on its own. The customer's Key Performance Indicators (KPIs) and operational goals are aligned across his team and the BMC extended team, and weekly action items are driven through to completion by his designated BMC Support Account Manager.
The customer summarizes it best:
"I am always a skeptic about companies wanting me to pay more for an elevated level of support.  Thus, I was initially a skeptic about the value I would receive from BMC Premier Support.  I'm here to tell you that I have become a convert. A consistent BMC person that we can ask to drive things to resolution makes our life easier."
Knowledge is Power
In addition to weekly deliverables, there are important periodic milestones among our IT customers as they roll out technologies. In today's digitally transforming environments, software is pushed out more rapidly and may originate outside of IT. BMC Premier Support customers often review all of their release schedules with their Support Account Manager to proactively identify interdependencies and manage for a worry-free go-live day. The Premier Support Architect and Support Account Manager develop "cookbooks" with the specific steps to migrate or upgrade the environment, produced from the customer's project plan and their knowledge of the environment. This aids tremendously in the ability to mitigate the risks associated with such activities.
Not only does this help proactively clear any immediate, foreseeable issues, but also benefits the same customer later. For example, project plans and a detailed knowledge of the environment helps when BMC releases updated product versions.
What we hear from customers is that "with Premier we get both product knowledge with great advice," and "Premier Engineers keep track of important changes to BMC products that can affect our environment and help us avoid problems."
The Need for Speed
Last but not least, BMC Premier Support offers customers the ability to build a BMC relationship that is familiar with your own IT world, both technically and with your team members.
Most Premier engagements include a hosted test environment that matches the customer's BMC products for debugging and pre-production testing. When a consistent resource knows your environment intimately, cases are turned around faster—even when multiple parties are involved. Especially amidst complex situations with multiple technologies, delegating BMC product-specific action items to BMC can expedite getting the right knowledge, rapidly tuned to your precise situation.
If your goals include reducing issue resolution time, limiting Severity 1 issues, and improving how smoothly and quickly BMC fits within your complex environment, don't go it alone — learn more about BMC Premier Support. Download this data sheet or visit our Web page. For 24/7 support, as always, BMC provides ample and rich self-serve resources at Support Central.
A primer on digital transformation leadership strategy
Learn the fundamentals of innovative IT leadership with practical steps so that you can start leading digital transformation within your company.
Download Now ›
These postings are my own and do not necessarily represent BMC's position, strategies, or opinion.
See an error or have a suggestion? Please let us know by emailing blogs@bmc.com.