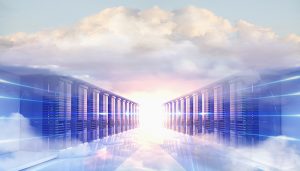 The amount of data in digital systems worldwide is doubling every two years and, according to the Digital Universe Study from IDC, will reach 44 trillion gigabytes by 2020.  To put that growth into perspective, an article in Forbes reported that "more data has been created in the past two years than in the entire history of the human race."
Old Tools Can't Manage the New DB2
As you think about this growth and how DB2 has changed and advanced over the years, it's easy to understand why you need new data management approaches and resources. If you haven't updated your data management tools or processes, it will continue to be more challenging for DBAs to do their jobs effectively and you're taking on unnecessary risk including increased costly downtime, unmet SLAs, and lost business opportunities.
Old tools for managing data that were developed years ago (or more precisely, DECADES AGO) simply can't handle the new demands of digital business. You need next generation technology to tackle the fast-paced digital realities with educated consumers who expect to conduct business 24 x7 and have personalized services. This means managing enormous data volumes and new data types, such as unstructured data (images, audio and video files and large text documents).
Today's DB2 is designed to handle the fast-growing unstructured data types that older versions of DB2 could not. But the tools being used to backup, recover and reorganize this new data were designed when the database was much simpler and nightly maintenance windows were used to take the database offline to perform maintenance.  In addition, DB2 structures are different and larger, including universal tablespaces that improve performance and support new features. These changes are some of the reasons why we often refer to today's DB2 as "Not your Daddy's DB2."  The old tools simply weren't designed to handle this new challenge.
New DBAs Must Manage 8X More Data
To compound the challenge, experienced DBAs are retiring and being replaced by a new workforce that has grown up with distributed computing and is generally more comfortable with a graphical, intuitive interface than with using traditional mainframe systems. Plus, these new DBAs are generalists, not specialists, and have to manage dramatically more data per professional than their predecessors.
What to Look for in Next Generation Data Management
To cope with these new demands, DBAs must have intuitive solutions to manage more data – and more unstructured data, without downtime. The consequences of not being able to tackle this challenge, and having your services unavailable is nothing less than lost business.  Next generation technology can address these data management challenges by providing:
Data optimization to perform routine maintenance without taking databases offline
Administration capabilities to make changes quickly and safely while online
Backup and recovery to protect data and meet compliance requirements to prove that data is protected
The ability for newer generalist DBAs to do their work quickly and more efficiently
Learn more about how next generation technology for DB2 data management can help organizations meet the new realities of the digital economy. Read this UBM e-paper: New World, New Tools: Transforming DB2 Data Management for Today's Digital Business.
Order Now! Get your free Db2 collateral from BMC!
Get your free Reference Guide and Catalog Tables Poster for z/OS from BMC.
Order Now ›
These postings are my own and do not necessarily represent BMC's position, strategies, or opinion.
See an error or have a suggestion? Please let us know by emailing blogs@bmc.com.