Adopting new technologies and integrating them with its product offerings is almost an obsession at Morningstar, Inc. However, Andrew Watts, Morningstar's IT director, makes it clear that Morningstar isn't interested in technology for technology's sake. Before embracing any new technology, IT always asks two questions:
What will this new technology allow us to do that we couldn't do before?
Will new technology really help make things easier for our customers?
When Andrew and his team were looking for new ways to transform the business value of IT, they saw enormous potential in cloud. "Efficiency and productivity are themes at Morningstar, not just technology goals," Andrew notes. "The entire organization is focused on resource efficiency. We saw an opportunity with cloud to introduce standards and automation that would not only increase efficiency but also give us greater reliability and improve the experience of our customers. Plus we'd be able to provision in less time for our customers and for our developers. That would mean faster development and delivery of new products to our customers."
It was the promise of getting more done in less time that got everyone on the team so excited. Building out a new environment with legacy processes took "many, many, many hours." The time for initial planning, implementation planning, infrastructure design, load balancing, server builds, firewall configuration, troubleshooting and all the other activities added up to 520 hours on average.
"We wanted to create a repeatable process that would cut down on the interactions that had to happen between software development and infrastructures teams," Andrew recalls, "We wanted to come up with a one-button press that would spin up everything automatically — the servers, network, storage and applications. We are fortunate to have leaders who understand the business value of our initiative."
Getting the Job Done
The current cloud management infrastructure comprises approximately 500 servers. About half are production systems supporting five of Morningstar' software-as-a-service (SaaS) offerings. These are the applications that Morningstar delivers as a major portion of its business, so security, compliance and cost effectiveness are crucial in the cloud environment. The other 250 servers are used for software development.
BMC Cloud Lifecycle Management is the primary tool for planning, building and running the cloud. "We're continuing to run our legacy systems as we transition to the cloud," Andrew explains. "One of the big advantages we saw with Cloud Lifecycle Management and other BMC solutions is that we can use a single set of tools for both cloud and legacy systems. Cloud Lifecycle Management also manages hybrid cloud environments that include Amazon Web Services and Microsoft Azure or other public clouds. That's important to us because we may leverage public cloud in the future."
The solution's blueprint technology and graphical service designer met Morningstar's need for standardization and automation. With these tools, staff members are creating standard patterns that they reuse to automate the design, management and governance of environments in the cloud. This blueprint technology, along with many other capabilities, has enabled Morningstar to deliver value to the business quickly. "We have one administrator who has become skilled at building service definitions," Andrew says. "When he builds out a definition for an environment, let's say for QA, we reuse it for staging and then production."
In the past, the high cost of provisioning a service to a user prevented IT from creating distinct environments for development, test and production. This meant developer environments weren't optimized for development and QA environments weren't optimized for testing. With the faster and more economical provisioning in the cloud, IT has established standards that include separate development, QA, staging and production environments. The staff also created new set of security parameters and configurations that they believe will improve long-term stability, reliability and security.
Reusability Pays Off
Andrew reports that standard patterns are eliminating hundreds of hours of manual effort. Here's how Cloud Lifecycle Management stacks up against manual processes:
Building a new environment previously took 520 hours; Morningstar is on a path to reduce this to 32 hours.
Expanding an existing environment before took 128 hours; now, it takes 12 hours.
Bottom line: Technical people have gotten back a lot of time. As a result, they have more time for projects that add value, instead of spending time deploying systems.
Integrating with Other BMC Solutions
Morningstar is taking advantage of other BMC solutions to achieve its standardization and automation objectives, including BMC Atrium Discovery and Dependency Mapping, BladeLogic Server Automation, BMC Atrium Configuration Management Database (CMDB) and BMC Remedy ITSM. And, as with Cloud Lifecycle Management, the same tools operate in both cloud and legacy environments.
BMC Atrium Discovery and Dependency Mapping discovers data center assets, configurations, and relationships, and maps business applications to the IT infrastructure. BMC Atrium CMDB serves as the central repository for this data.
Andrew tells us that BladeLogic enables the staff to touch the entire environment at once, provisioning servers and rolling out patches automatically while ensuring consistency and compliance with standards. The solution runs compliance checks and, when it detects drift, alerts the staff to take action.
"Our information security team uses it daily," he says. "They've built compliance checks for Sarbanes-Oxley and Payment Card Industry Data Security Standard (PCI DSS).  Plus, because BladeLogic is integrated with Remedy, there are approvals for any changes BladeLogic makes to remediate the issue."
Remedy ITSM is Morningstar's enterprise solution for incident, change, and other ITIL processes. IT uses the same Remedy instance to manage these processes for legacy and cloud-based systems.
The next steps in Morningstar's journey include deploying the private cloud infrastructure into more countries and deploying more of the company's products into the cloud. As the company moves ahead, senior leaders expect to save even more time, which ultimately will translate into substantial cost savings.
For more information on the Cloud Management Platform solution that Andrew uses to transform the business value of IT, see www.bmc.com/cloud.  For more information on how Morningstar maintains security and compliance in the cloud and across the organization, see www.bmc.com/compliance.
Dummies Guide to Security Operations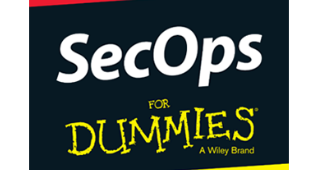 When security and operations teams collaborate closely, they can protect your business more effectively against all kinds of threats. Learn more in the SecOps For Dummies guide.
Download Now ›
These postings are my own and do not necessarily represent BMC's position, strategies, or opinion.
See an error or have a suggestion? Please let us know by emailing blogs@bmc.com.