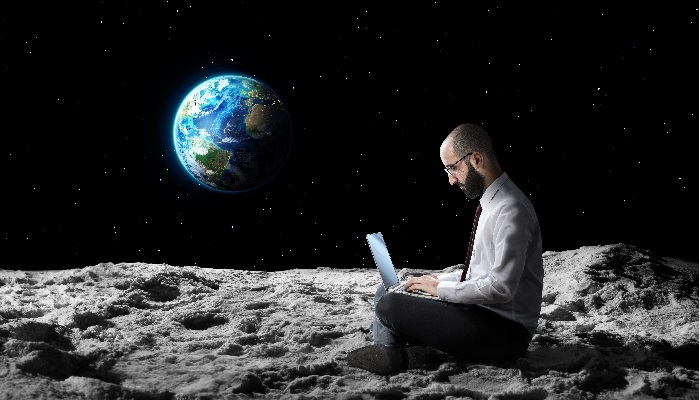 As technology continues to change the way we live day-to-day and as more companies drive to provide superior customer service, how is this going to impact your job and your company's role in our new digital world?
According to a Compuware survey of CIOs on the impact of new technologies and trends on the mainframe application environment, 91 percent of new customer-facing applications will access a mainframe. Of this group of CIOs, 89 percent say that mainframe workloads are increasing and becoming more varied. Mobile alone will drive an average 41 percent increase in workloads.
Today, mainframes continue to play a strategic role in IT environments, with the most critical data residing in System z environments and hundreds of thousands of transactions processed every day. The mainframe is an efficient and reliable workhorse, and the foundation and backbone for many corporate data centers where maximum availability and maximum efficiency are critical for workloads. Consumers rely on them every day; even if they don't know it.
Think about the bill you just paid from your smart phone. Think about the plane ticket you purchased from your computer. A mainframe helped make these transactions possible. Think about the coffee you drank this morning. A mainframe helped make that possible – after all, where would we be without our coffee? Mainframes are very much a part of your everyday life.
IBM knows this. That's why IBM offers an enterprise mobility solution for IBM z System, which includes very attractive competitive mobile pricing. They have more than 200 companies pushing forward to engage in digital business utilizing mobile technology through their partnership with Apple. These apps will give each of these companies a competitive edge, such as allowing customers to rebook flights from their mobile device while in midair.
Now ask yourself, how will you and your organization optimize your mainframe in the face of new digital infrastructure demands? What new requirements will be placed on your mainframe? How will you and your organization tackle the inevitable mainframe skills shortage? These are some of the business demands you can expect in the digital enterprise:
Unpredictable activity patterns that are extremely disruptive to the normal mainframe workload
Technologically-savvy consumers are always-on, can be anywhere, demand unprecedented availability, and expect instantaneous response times
Time to find and fix problems is no longer measured in hours or minutes; it's now measured in milliseconds
Performance management solution monitors are always on and always running and always consuming resources
IT staff must be armed with a digital-ready performance management solution in order to adapt to the growing needs of your consumer base. How are you going to handle these challenges?
All of these digital business demands must be met while maintaining a balanced and optimally-tuned mainframe to ensure a cost effective environment. To execute performance management, you need a modern, digital business-ready solution to manage your digital workload. Key capabilities must include:
Adaptive automation
Self-learning, dynamically-based threshold adjustments
An intuitive experience
Lightweight footprint
Adaptive Automation
Your adaptive automation solution must be able to pinpoint cost drivers of your budget and take action, quicker than ever before and without compromising on service to your customers. These cost drivers, also known as monthly license cost (MLC), are typically 30 percent of your mainframe budget.
To manage your mainframe's unpredictable activity patterns and prevent digital business workloads from being extremely disruptive to the normal workload, effectively reducing your MLC, these are three adaptive automation features you must-have:
Optimize workload placement – Automatically manage, distribute, and redirect workloads among DB2, IMS, and CICS to mitigate risk and reduce MLC.
Smart capping – Reliably identify capping opportunities to lower caps and reclaim unused capacity across LPARs to maintain an optimally-tuned and balanced mainframe infrastructure.
Simplified automation – Generate codeless automation rules for routine tasks, reducing human error and identifying and resolving performance problems before they impact the business.
Trying to manually manage your MLC and capping has traditionally been an incredibly risky, involved job, error-prone and time-consuming with little or no real benefit. These manual operations must become a thing of the past and become automated using very sophisticated software solutions.
Manually managing automation can be very challenging and there's a good chance that the person who wrote the automation script has long since retired. In some cases, there may be automation running that you don't know about and that isn't doing anything. Worse yet, it might be doing things to hamper your objectives. This lack of visibility increases risk and resource consumption as well as increasing your MLC cost.
Self-learning, Dynamically-based Threshold Adjustments
You need to take the guesswork out of monitoring these high disruptive digital business workloads with:
Proactive monitoring – Early detection that automates anomaly detection with pinpoint precision to increase system availability. This solution must be able to distinguish between performance anomaly, business cycle change, workload change, and performance spikes.
Automatic thresholds determination and adjustments – Analyze your historical performance data and dynamically set thresholds based on changes in your business cycle, including performance anomalies, business cycle changes, workload changes, and performance spikes.
Intuitive Experience
Make it simple. No longer do you have time for eye-on-the-glass or use of an outdated, "good enough" performance management solution for your company's biggest assets. The intuitive experience to manage these non-traditional workloads must:
Remove the clutter – Simple and easy to use for both a green screen wizard or a mouse jockey who loves their browser.
Be automatic – Fast, fluid, and streamlined data collection to identify potential performance issues before they interfere with system uptime and SLAs.
Single System Image – Comprehensive visibility across applications, images, work groups, consoles, and LPARs into a single screen.
Lightweight Footprint  
Minimizing the operating expense of your mainframe has never been a higher priority than now. Performance management monitors are always on and always running, continuously consuming resources, so your solution must be lightweight – similar to footprints in the sand – leaving no trace behind. Your digital business performance solution must provide the following to be lightweight and keep your mainframe cost-effective:
30 to 50 percent lower CPU footprint
30 to 70 percent zIIP eligible offload
A shared architecture – Collect performance data once, and share it across your performance management infrastructure.
With a mainframe skills shortage on the horizon, you will become the solution – armed with an understanding of how digital business will change the requirements of mainframe and the knowledge to implement improvements. Now, I will ask you one last question. How much would all this save you on your MLC bill?
Annual BMC Mainframe Survey
The 14th Annual BMC Mainframe Survey 2019 reports optimistic trends about the mainframe's role in emerging and established businesses.
Download Now ›
These postings are my own and do not necessarily represent BMC's position, strategies, or opinion.
See an error or have a suggestion? Please let us know by emailing blogs@bmc.com.