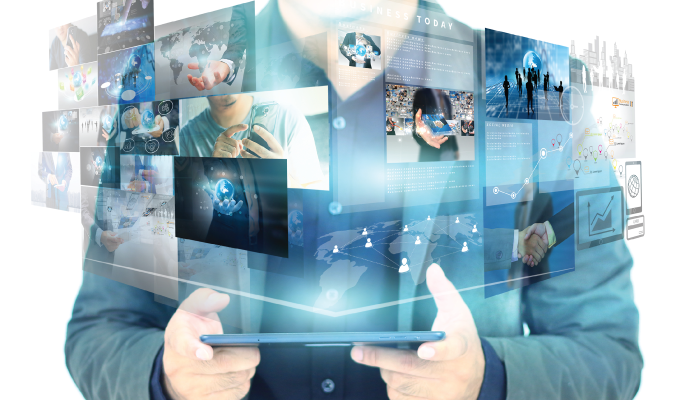 It wasn't that many years ago that you needed multiple devices to complete different tasks. You'd have an alarm by the bed, separate cameras based on whether you wanted to take still photos or videos, and a computer to send emails. Completing these different tasks involved buying and maintaining many devices. Now you can do all of this and much more from a single smartphone that's very efficient, convenient, and cost effective.
This same approach, being able to perform many tasks from one solution, also applies to workload automation. Using an enterprise workload automation solution is a much more efficient and cost-effective way to meet your batch processing requirements than working with multiple job schedulers.
Too many scheduling tools = Too much cost and complexity
Using multiple scheduling tools, combined with the increasing volume and complexity of batch jobs, can overwhelm help desks, extend resolution time, impact service-level agreements (SLAs), and increase the cost of batch processing. Plus, all too often each scheduler is different, so the people who are experts in one specific product may not be able to back up or support other scheduling teams.
Many IT organizations have addressed this challenge by switching from multiple, task-specific schedulers to a single enterprise workload automation solution. And they're reaping many benefits. They've been able to reduce costs, improve their ability to meet SLAs, and get top-down visibility of the entire enterprise from a single product. This single enterprise view reduces complexity, enhances control, is scalable, and lets you link job flows to business initiatives. You can quickly find the root cause of a problem and fix it.
Indications it may be time to switch to an enterprise workload solution
Here are some indicators that it's time to consider an enterprise workload solution:
You're running multiple schedulers, which drives up costs
Meeting SLAs is challenging
The help desk is opening too many scheduling-related trouble tickets
Tracking down errors and analyzing the impact is time-consuming
Tips for a smooth conversion to an enterprise workload solution
Converting your scheduler to an enterprise workload automation tool can go smoother and with much less risk than you may realize. The keys are to:
1) Use a "bullet proof" conversion tool that has been used successfully to perform multiple conversions.
2) Automate and eliminate custom code.
3) Educate your team on the benefits of using an enterprise scheduler.
If you have multiple schedulers, it's time to consider switching to an enterprise workload solution. You can save money, make it easier to meet SLAs, and provide greater value to the business because you'll manage workloads more effectively. Learn more in this white paper by BMC: Changing Job Schedulers Is Easier Than You Think
BMC's Complete Guide To Hadoop
2019 EMA Radar for Workload Automation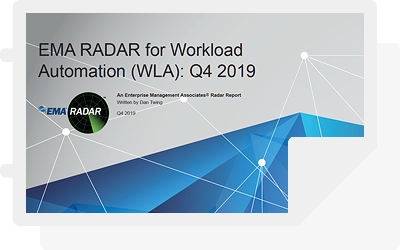 In the Radar Report for WLA, EMA determines which vendors have kept pace with fast-changing IT and business requirements. Read the report to learn why Control-M has earned the top spot for the 5th year in a row.
Download the report ›
These postings are my own and do not necessarily represent BMC's position, strategies, or opinion.
See an error or have a suggestion? Please let us know by emailing blogs@bmc.com.