Certain rate increases are inevitable and they can impact your budget, unless you develop a plan to deal with them. This is applicable whether you're a consumer seeking a home loan or just trying to control IBM mainframe Monthly License Charge (MLC) software costs. First, let's look at new rate increases from the perspective of a consumer.
When the Federal Reserve raised the key interest rate by .25 percent in December 2015, the first one since June 2006, this announcement was headline news. And that was only a quarter-point increase plus an announcement that small additional increases in 2016 will happen in phases. Signals imply that 4 quarter-point increases are likely over the year, according to Bloomberg.com[1]. The decision to raise rates was expected and was made based on the Fed's confidence in the U.S. economy.
While interest rates are still dramatically lower than they were at their peak, when the U.S. prime interest rate climbed to 21.5 percent (yes, a whopping 21.5 percent!) in December 1980[2], the new increases through 2016 could have some impact on purchasing power and loans. Consumers may need to adjust their budgeting accordingly, although the percentage of the increase is relatively low. Now, to put this low rate hike in perspective, let's consider the price increases for IBM MLC software costs in 2016.
About the 4 percent increase for MLC software
Each year, IBM increases the cost for MLC software, such as IMS, DB2, CICS, MQ, and z/OS, between 4 and 7 percent. In January 2016, the cost for these products was raised by 4 percent. Consider this: MLC software costs represent about 30 percent of the mainframe budget! So, while the Fed's rate increase is getting all the attention in the news, it's only expected to be a 1 percent jump in 2016. MLC costs, on the other hand, have been rising steadily at a time when mainframe organizations are focused on reducing costs while providing even greater availability and performance to meet the demands of the digital economy.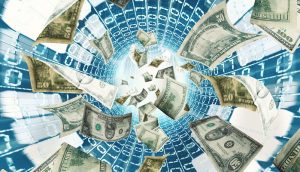 WHAT'S YOUR PLAN FOR CONTROLLING MLC PRICE INCREASES?
You rely on MLC products to help your organization meet business requirements, but these annual rate increases can keep creeping up if you don't take action now to reduce costs. That's where MLC cost optimization strategies and solutions can help. In fact, based on BMC's research with customers, we've determined that companies actively managing MLC costs pay 15 percent less for those products and companies that don't manage them pay 15 percent more than average. That's a 30 percent difference in costs on a typical monthly bill! This can equate to savings of tens of thousands of dollars or more each month. Think about what your organization can do with this potential to save. You can reduce existing costs and use the savings to fund innovative IT projects that can keep your company more competitive.
A step-by-step strategy for reducing MLC costs
These steps, which are based on automation and best practice processes, will help you tackle cost management challenges while also meeting business goals.
Identify what's driving costs so that you can make changes to reduce them
Use a cost analyzer to identify the peak rolling four-hour average (R4HA) of all logical partitions (LPARs) on which a product runs. Your solution should be able to model changes, too. That way you can see the impact of running utilities during peak, moving workloads, aligning batch to minimize costs, and exploiting defined capacity.
Tune or Move Peak Workloads
Through monitoring, you can discover high-level application performance issues caused by inefficient resource utilization and pinpoint and tune wasteful resource consumption. This can yield tremendous savings.
Implement Dynamic Workload Capping
With intelligent capping, you can set policies to factor in workload importance and dynamically adjust caps to ensure that critical workloads run on-time. The lowest-priority work can be capped, too, such as test and development processes. This eliminates having test and development work running at expensive high-peak periods.
Optimize Subsystem License Charges
Because the charges for most MLC software are based on the peak R4HA of the LPAR on which they run, you can reduce costs by moving subsystems to separate LPARs and still have the subsystems talk to each other. And, you can do this safely. Here's where careful planning and a subsystem optimization solution can help.
Develop Advanced Negotiation Strategies
At some point you'll have to negotiate your next contract. However, you must implement MLC reductions on your current contract before negotiations begin to show that your estimates are accurate. Completing steps 1 through 4 and bringing in an expert in MLC cost reduction to guide you, puts your organization in a better position to negotiate the next contract.
It's possible to demystify complex MLC pricing models and reduce costs, even with another annual increase for these essential products. If you don't have a plan for dealing with your 4 percent increase, then be sure to look at this white paper now to help you get started: Five Levers for Lowering Mainframe Monthly License Charge Costs. Visit Mainframe MLC Software Cost Management.
Annual BMC Mainframe Survey
The 14th Annual BMC Mainframe Survey 2019 reports optimistic trends about the mainframe's role in emerging and established businesses.
Download Now ›
These postings are my own and do not necessarily represent BMC's position, strategies, or opinion.
See an error or have a suggestion? Please let us know by emailing blogs@bmc.com.