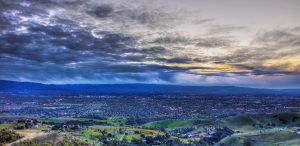 Welcome to the future. This year, the always insightful SHARE winter event is landing in the home of innovation – Silicon Valley, California. All of the newest innovations from some of the leading mainframe ISVs will be on display to show how our beloved platform is still growing and advancing in its capabilities.
This year, BMC is a proud GOLD sponsor with more than 15 technical sessions; a vendor solution presentation on how to safely implement workload capping; a Lunch 'n Learn session (lunch is on BMC, and you can learn about BMC's most recent Annual Mainframe Survey results); and a Tech Talk on how to eliminate those workload capping fears. In addition, I'll be enjoying an opportunity to present a Keynote session to talk to you about the role of the mainframe in today's digital economy. The session is entitled: "The Mainframe in the Digital Age: Not Just for Legacy Workloads."
Our booth (#204) will be a place that welcomes you — come and get your questions answered about any real challenges that your company might have today, whether it be a question about how to optimize costs or take that next step in DB2 data management. Our demo stations will have BMC experts present to talk about:
Optimizing mainframe costs
Improving systems monitoring and management
Taking the next steps in DB2 and IMS data management
Exploiting and improving your use of Java on the mainframe
BMC and our partners look forward to seeing you in San Jose at the Convention Center. BMC wants to be your partner in furthering your mainframe advantage, so let's talk! Enjoy the conference.
A primer on digital transformation leadership strategy
Learn the fundamentals of innovative IT leadership with practical steps so that you can start leading digital transformation within your company.
Download Now ›
These postings are my own and do not necessarily represent BMC's position, strategies, or opinion.
See an error or have a suggestion? Please let us know by emailing blogs@bmc.com.