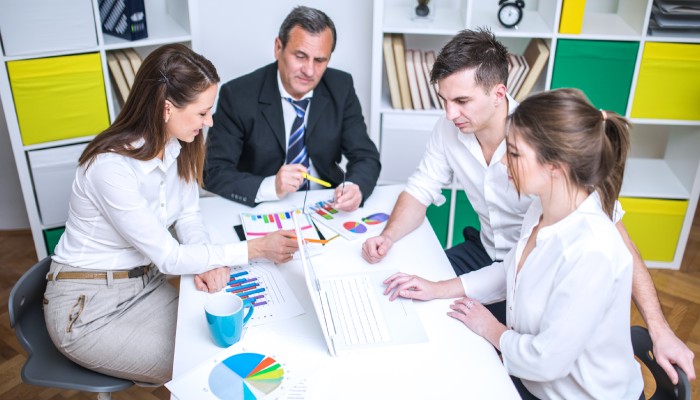 Enterprise IT departments are being challenged with the seemingly impossible – meet the bigger, faster, always available demands of digital business; innovate faster; AND cut costs—all without risking performance and availability. This is certainly no easy feat – but very possible with the right strategy.
In the rush to do more with less, many IT departments are laser-focused on cutting costs.  They have devoted a lot of time, energy, and resources on identifying ways to cut costs – especially on their mainframes.   But if the cost cutting reduces the value of the mainframe, you don't really save a dime.
We believe the key is to focus on Cost Optimization, as opposed to Cost Cutting.
| Cost Cutting | Cost Optimization |
| --- | --- |
| Tactical | Strategic and thoughtful |
| Reduction or removal of IT Services | Same or better service at a reduced cost |
| Focused on minimizing IT expense | Focused on delivering positive benefits to the business |
So, where is the best place to optimize your mainframe costs? Since 30% – 50% of mainframe budgets are being spent on IBM Monthly License Charge (MLC) software costs, optimizing these costs can drastically save money without reducing service levels, performance, or availability.
Why mainframe MLC costs are a serious—and solvable—issue
There are several important reasons for IT leaders to take a fresh look at MLC costs:
The way MLC costs are calculated is very complicated and confusing with a variety of pricing models available from IBM.  Simply put, the costs for the entire month are calculated based on the lower of the soft cap (when used) or the one highest "4-hour rolling average" (4HRA) usage peak during the month.  Therefore, managing your usage peaks and lowering your caps properly can have a huge effect on your costs without reducing services.
Mainframe utilization keeps growing. Despite any belief to the contrary, mainframes are more heavily utilized than ever. That's in part because they provide vital support for customer-facing applications—and in part because they're such awesome and unbeatable transaction processing engines.
Mainframe utilization is getting spikier and less predictable. Because mainframe processing is increasingly driven by fluctuating customer interactions, utilization now spikes in ways it historically has not.  This makes it more important than ever to protect the business against utilization spikes that can send MLC costs soaring.
You have better things to do with your money. When you shift a dollar away from wasteful incremental MLC, you do much more than just save that dollar. You free that dollar for something else that increases sales, margins, customer satisfaction or security. This multiplier effect is crucial given the huge disparity between digital ambitions and IT budgets.
How Compuware and BMC can help you
Compuware and BMC solutions work together to help address the MLC challenge, providing mechanisms that ensure you only use and pay for what you really need, while avoiding the cost of unanticipated spikes. With these solutions, you can both 1) easily identify and "smooth out" MLC spikes and 2) eliminate inefficient software processes that wastefully exacerbate those spikes.
More specifically:
BMC's Cost Analyzer for zEnterprise enables you to easily see what is driving your peak usage levels and provides powerful analytics to model the cost impact of changes and predict the costs associated with deploying new applications.
BMC's' Intelligent Capping and Subsystem Optimizer empowers you to implement rules-based, intelligent workload capping and optimized transaction subsystems that can lower your MLC by up to 30%, while reducing risk and increasing availability.
BMC's MainView Systems Management solutions offer the most efficient monitoring available, consuming less resources than competing solutions – like plugging in an energy-efficient lightbulb.
Compuware's Strobe enables you to pinpoint application inefficiencies that are causing excessive CPU consumption thereby improving code efficiency as well as transaction response time and throughput.
Compuware's ThruPut Manager balances batch workload and optimizes throughput, reducing overall demand. By monitoring the 4HRA, it defers or constrains low priority batch as utilization approaches the soft cap limit, preserving CPU for higher priority workloads.
Compuware Topaz gives your dev teams granular, intuitive insight into the structure and behavior of mainframe application code so they can quickly and precisely fix software inefficiencies that drive up MLC costs unnecessarily.
Compuware and BMC solutions also integrate with each other so that you can make mainframe cost control simply another IT best practice, rather than its own esoteric operational silo.
The mainframe remains the strategic platform and backbone for digital business.   Strategic cost optimization can help you drastically reduce your costs while providing additional services and benefits to the business.