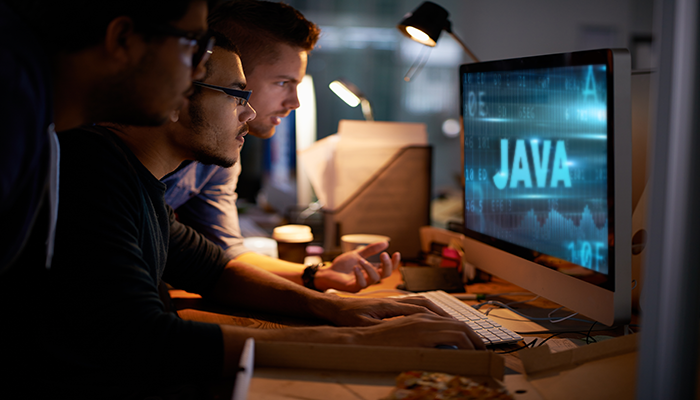 In two previous blogs I examined the state of Java on the mainframe and explored some of the reasons organizations are adopting Java on z.  This blog drills into the challenges IT faces managing Java on the mainframe infrastructure.
Conflict between Systems Management and Java Operation
To understand the potential impact of Java, let's begin with an understanding of the basic goals of mainframe systems management:
Proactively identify potential performance and availability issues before business services are impacted
Drill down to quickly determine who needs to resolve the problem
Take action to eliminate or minimize any business disruption
Reduce the cost of mainframe management
Java creates a whole new set of challenges for systems management, especially when viewed in the light of the basic goals above.  Consider these issues:
"Identify and avoid" – this is often done using alarms and alerts, sometimes with the addition of automated responses. The key to being effective is having accurate thresholds on which to build the alarms.  In the case of Java, a new technology, there is little data available. There is even less "tribal knowledge" about the performance of Java – when is it "good," when is it "bad" and what signals one or the other?  IT teams will have to rely upon systems management software to help fill in the knowledge gaps and help develop skills for managing Java. This is true for the "identify and avoid" actions, and even more so for the next two systems management responsibilities.
"Rapidly drill down" – when a problem arises in CICS, but the cause is in Java, rapid drill down will require that Java data be integrated with other technologies that it can interact with.  As Java 'can appear' virtually anywhere (CICS, IMS, DB2 Stored Procedures, USS, WAS, and in several forms of batch), the integration needs to be across all the technology pieces where Java might be running.
"Take quick remedial action" – without the integration mentioned above, this won't be "quick" and will likely happen in a "war room" environment, complete with the usual amount of finger pointing.  Digital business moves at the speed of light, so delays in fixing Java problems which obstruct swift digital engagement will negatively impact the business in a variety of ways. Rapid remediation must start with quickly identifying the technology interactions, determining Java's role, and having the information needed to fix the problem.
"Reduce mainframe costs" – Java can help reduce costs as most of its code is eligible to execute on zIIP specialty processors. Java developers are plentiful and offer an attractive price point.  However, being zIIP-eligible does not ensure lower cost.  If there isn't enough zIIP capacity, Java zIIP-eligible work will run on general processors. Not only will the expected cost reduction not be realized, but MLC costs may go up.
For information on a systems management solution that is optimized for Java, watch this short video.
Annual BMC Mainframe Survey
The 14th Annual BMC Mainframe Survey 2019 reports optimistic trends about the mainframe's role in emerging and established businesses.
Download Now ›
These postings are my own and do not necessarily represent BMC's position, strategies, or opinion.
See an error or have a suggestion? Please let us know by emailing blogs@bmc.com.